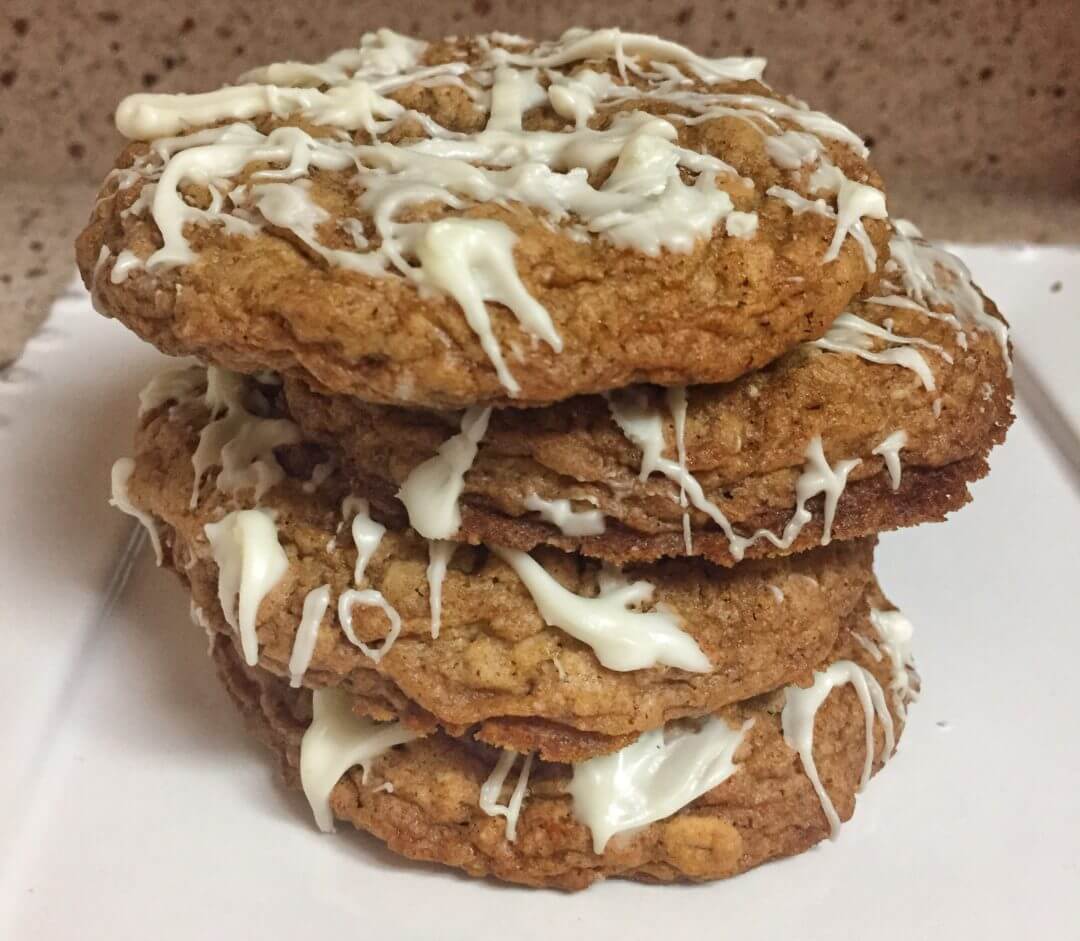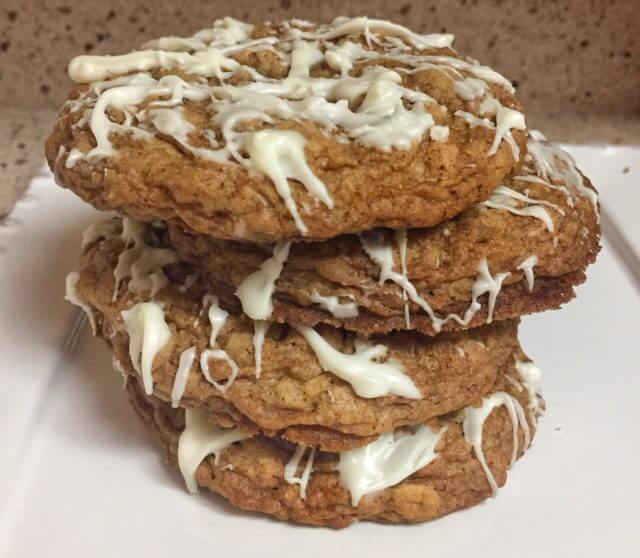 White Chocolate Drizzled Oatmeal Cookies
2016-12-31 16:09:48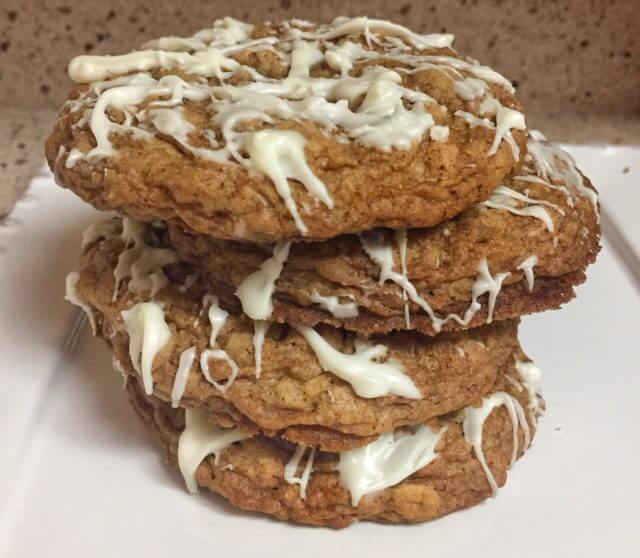 Ingredients
2 cups old-fashioned rolled oats
1 cup flour
1/2 teaspoons baking soda
1/2 teaspoon cinnamon
1/4 teaspoon cardamom
1/4 teaspoon freshly grated nutmeg
1/4 teaspoon salt
1 1/2 sticks butter, melted and cooled
1 1/2 cups light brown sugar
1 egg + 1 egg yolk
2 teaspoons vanilla extract
11 oz. white chocolate chips
Instructions
Preheat the oven to 350 degrees and line two large baking sheets with foil sprayed with pam.
Pulse 1 cup of oats in food processor until flour-like. Add to a medium bowl with the flour, baking soda, cinnamon, cardamom, nutmeg and salt.
In a large bowl, whisk together the melted butter and brown sugar. Whisk in the egg, egg yolk and vanilla. Add the dry ingredients, 1/2 at a time. Transfer dough to fridge and chill for 30 minutes.
Place two tablespoon balls of dough on baking sheets 2 inches apart and bake for 12-14 minutes or until edges are browned.
While cookies are baking, use a double broiler (pot of boiling water with bowl fitted on top) to melt white chocolate chips in a boil until smooth. Once water starts boiling, turn heat down to low to prevent chocolate from seizing up.
Use a fork to drizzle white chocolate on tops of cookies.
Adapted from How Sweet It Is
SALT & PREPPY https://www.saltandpreppy.com/