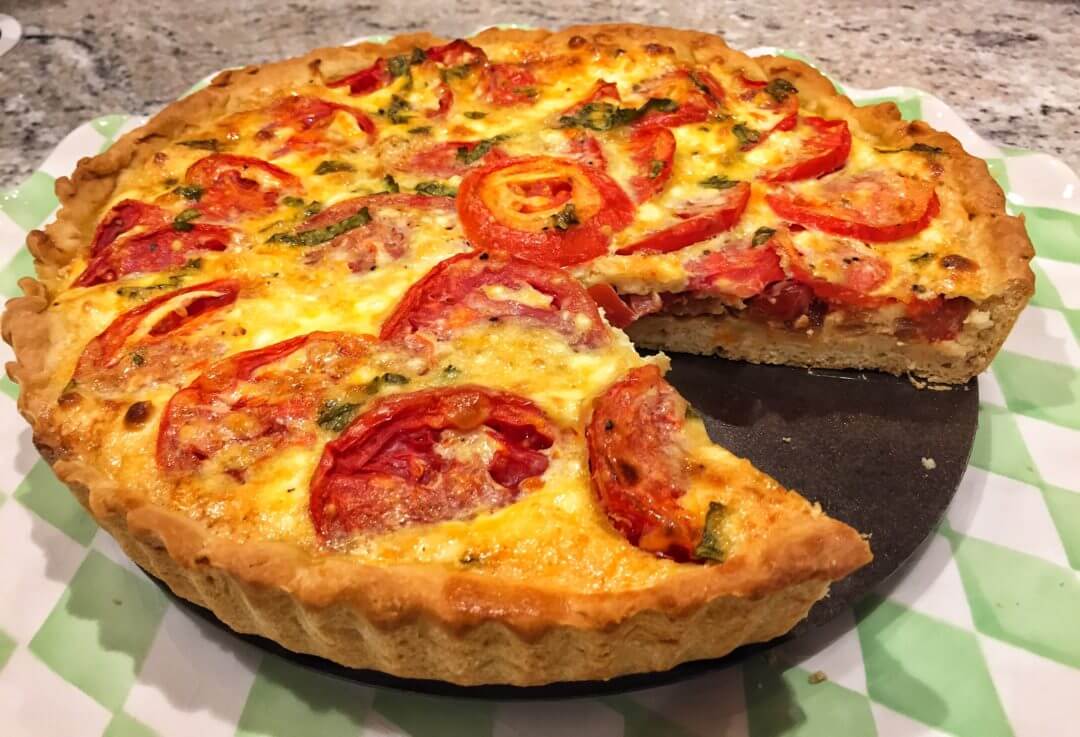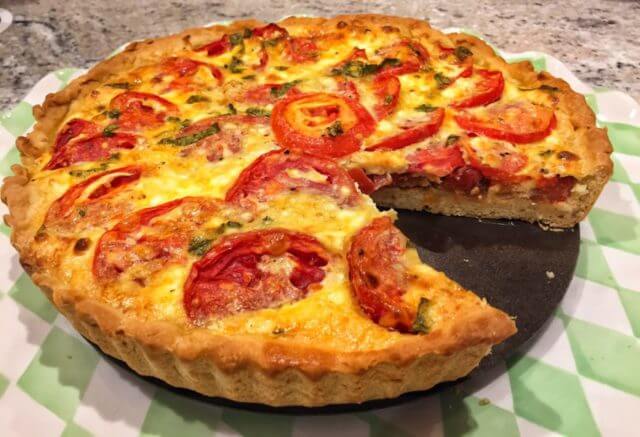 Tomato & Goat Cheese Tart
2016-09-10 16:59:11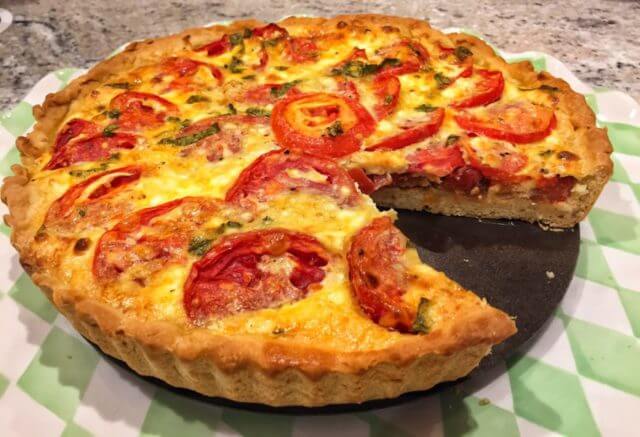 Serves 6
Dough
1 package active dry yeast (2 teaspoons)
1/4 teaspoon sugar
1 egg, beaten
1/4 cup olive oil
1 cup whole-wheat flour
1 cup flour
3/4 teaspoon salt
Tart
4 tablespoons Dijon mustard
3 medium tomatoes, sliced
3 tablespoons chopped fresh basil
2 eggs
4 ounces goat cheese, crumbled
1/2 cup parmesan, shredded or grated
1 tablespoon olive oil
Dough
In a large bowl, combine the yeast, sugar and 1/2 cup warm water. Let sit until creamy, 5 minutes. Add the egg and olive oil. Add in the whole wheat flour, flour and salt and stir to combine. Knead until the dough forms into a ball, 5 minutes. Transfer to a floured work surface and knead until dough is smooth, 5 minutes. Transfer to a large bowl sprayed with pam or rubbed with olive oil and cover with a wet paper towel or saran wrap. Let sit for an hour until doubled in size.
Tart
Preheat the oven to 350 degrees and spray a 10 inch tart pan with pam. Transfer dough back to the floured work surface and roll into a circle to fit the pan. Using your fingers, press the dough into the bottom and up the sides of the pan. Cover with saran wrap and place in the fridge until ready to use. (If not using right away, you can also keep in the freezer. Dough can be transferred directly from the freezer to the oven).
Brush the mustard over the bottom of the tart. Arrange the sliced tomatoes over the bottom in a circle and sprinkle with salt, pepper and basil.
In a medium bowl, beat together the eggs, goat cheese and parmesan. Drizzle the olive oil on top and bake until cooked through and the top is slightly browned , 30-40 minutes.
Allow to cool for 10 minutes before slicing and serving.
Adapted from New York Times
SALT & PREPPY https://www.saltandpreppy.com/