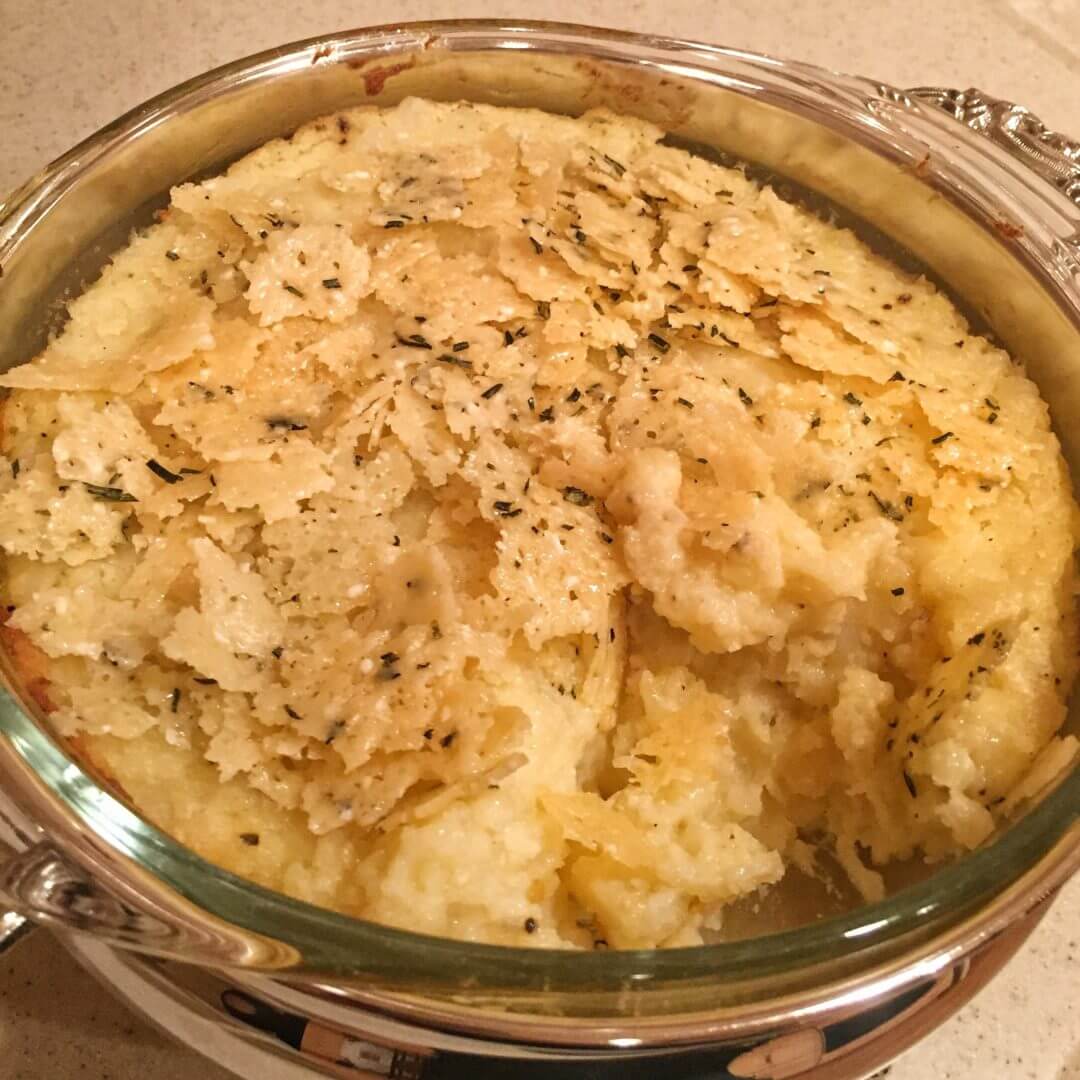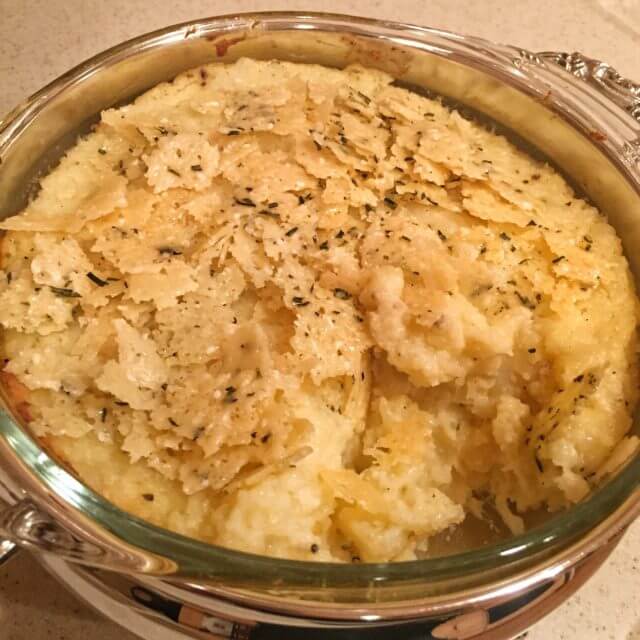 Roasted Garlic & Parmesan Mashed Potatoes
2016-12-31 08:09:24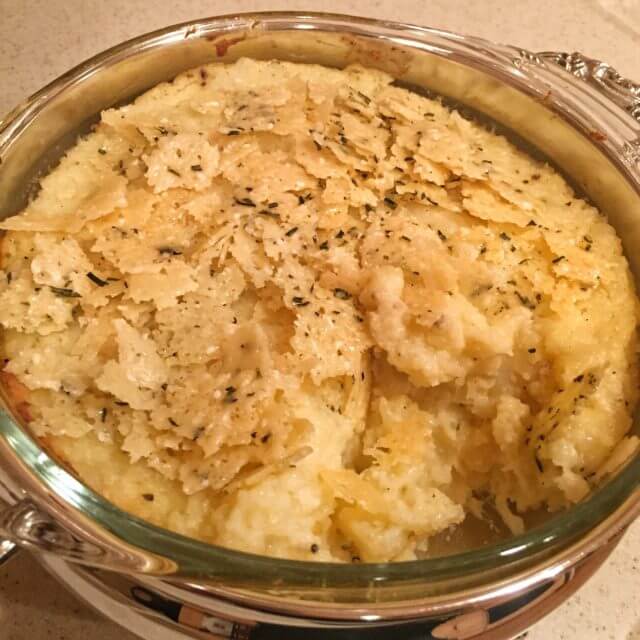 Serves 4
Ingredients
1 head garlic
1/4 cup olive oil
1 1/2 cups parmesan cheese, grated
1 sprig rosemary, plus 1 teaspoon (chopped)
4-5 medium Russet potatoes, peeled and cut into large chunks
1/2 cup milk
1 stick butter
1/2 cup mascarpone cheese
Instructions
Preheat the oven to 375 degrees. Cut 1/4 inch off from the top of the head of garlic, drizzle with a tablespoon of olive oil, wrap in foil and place on a baking sheet. Roast until soft, about an hour.
Meanwhile, rinse the potatoes with cold water (this step gets rid of all the starch) and transfer to a large pot. Cover with cold water (by about an inch), season with salt and bring to a boil. Reduce to medium and continue to simmer unit the potatoes are tender, 30 minutes.
While the potatoes are simmering, line a baking sheet with foil and spray with pam. Spread 1 cup of the parmesan cheese in a thin even layer and top with 1 teaspoon chopped rosemary. Bake for 5 minutes until melted and bubbling, remove and let cool. Break into 1/2 inch or so pieces.
Once the garlic is ready and cooled, unwrap from the foil and squeeze all the floes out of their skins into a small pot. Add in milk and the rosemary sprig and heat over medium heat until hot but not boiling.
When the potatoes are fork tender, drain and place in a large bowl. Add in the milk mixture, removing the rosemary sprig. Add in the butter, olive oil and 2 teaspoons salt. Mash with a potato masher
Drain the potatoes and return to the pot over low heat; cook until any excess water evaporates, about 2 minutes. Strain the milk mixture into the pot with the potatoes, pressing on the solids. Add the butter, olive oil and 2 teaspoons salt and mash to desired texture with a potato masher. Fold in the mascarpone and the remaining 1/4 cup parmesan.
Top with parmesan-rosemary crisps and serve.
Notes
A KILLER recipe for the Thanksgiving Table!
Adapted from Food Network
SALT & PREPPY https://www.saltandpreppy.com/