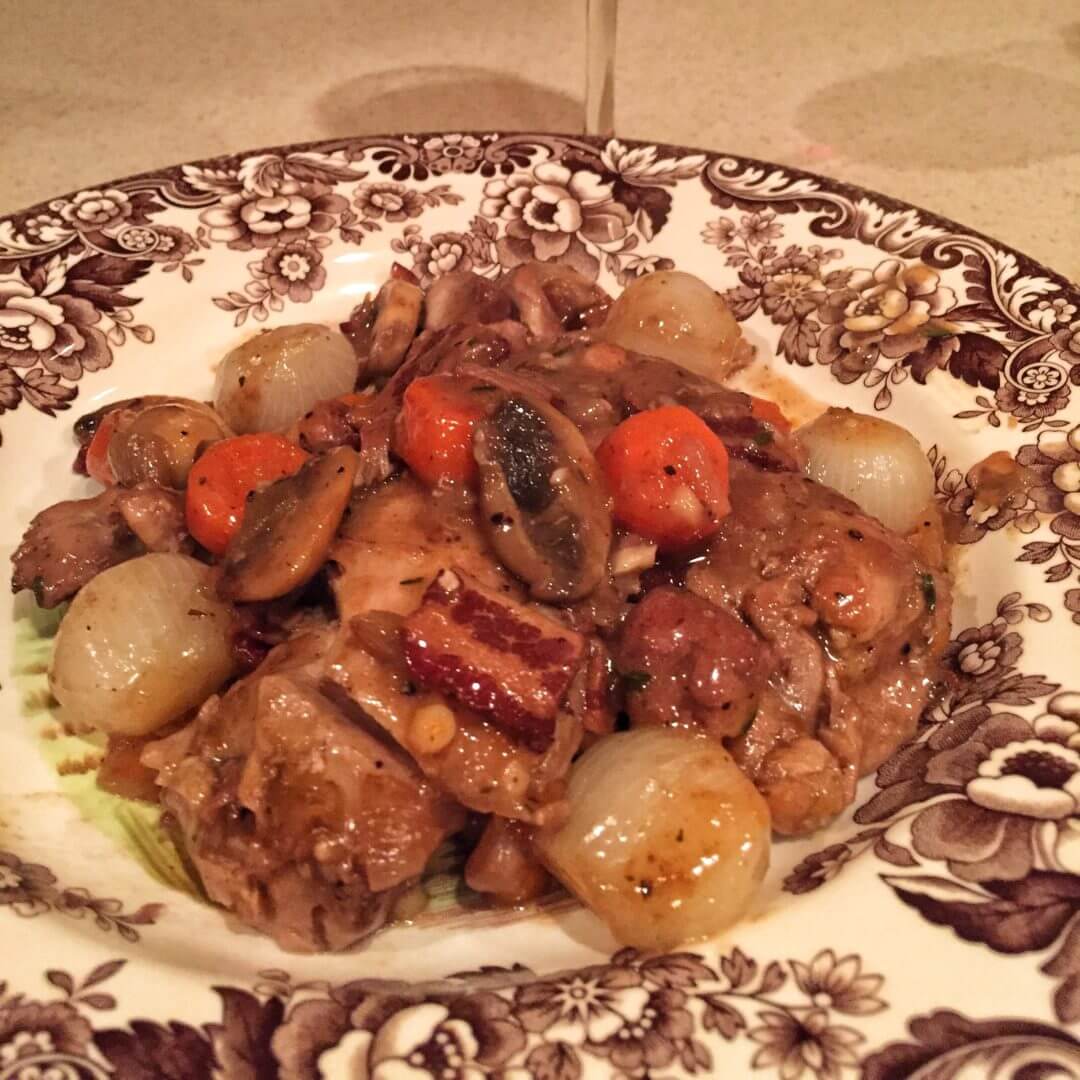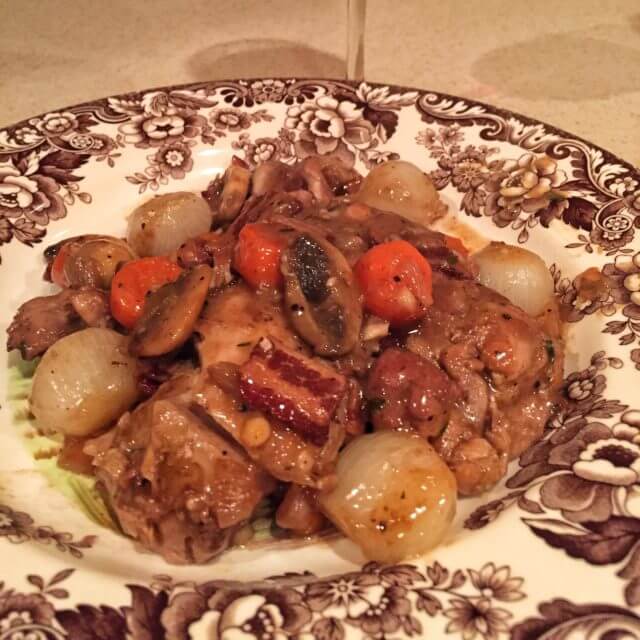 Coq Au Vin
2016-12-31 16:39:40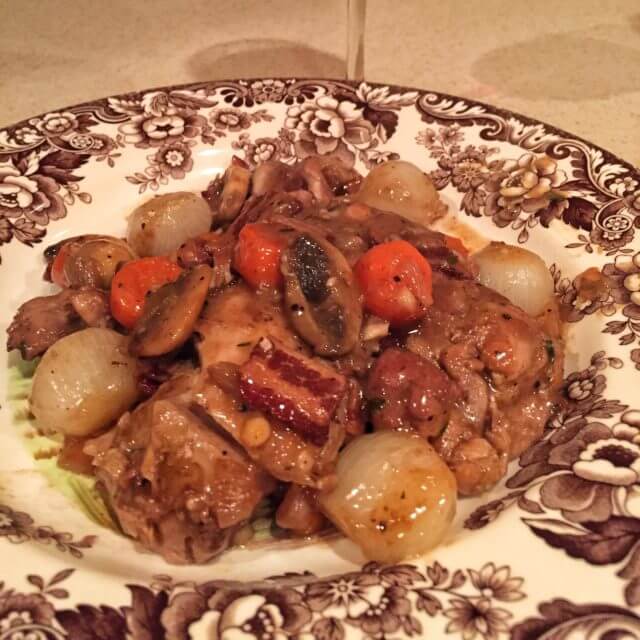 Serves 4
Ingredients
5 strips bacon
2 pound chicken thighs
1/2 pound carrots, cut into 1 inch pieces
1 large onion, diced
2 garlic gloves, minced
2 cups red wine (I use Cabernet)
1 cup chicken stock
10 fresh thyme sprigs, leaves
2 tablespoons butter
1 1/2 tablespoons flour
1/2 pound frozen pearl onions
8 oz. cremini mushrooms
Instructions
Preheat the oven to 250 degrees.
In a large Dutch oven over medium-high, cook the bacon until crispy, 8 minutes. Transfer to a paper-towel lined plate and set aside. Pat the chicken dry with paper towels and season both sides with salt and pepper. Working in batches, add the chicken pot and cook until browned, 7 minutes a side. Return to the plate with the bacon.
Add the carrots, onions, 1 teaspoon salt and 1/2 teaspoon pepper to the pot and cook until tender and the onions are slightly browned, 12-15 minutes. Put the bacon and chicken (including any juices) back into the pot.
Add the wine, chicken stock and thyme and bring to a boil. Cover with a lid and transfer to oven. Cook for 35-40 minutes.
Meanwhile, melt one tablespoon of butter in a medium pan over medium-high heat. Add mushroom and cook until tender, 8 minutes.
Once finished cooking, return pot to the stovetop over medium-high heat. Add the frozen pearl onions. Mash the butter and flour together in a small bowl and add to pot along with the mushrooms.
Continue cooking until sauce thickens, 10 minutes.
Serve plain or over rice or pasta.
Notes
This is particularly awesome served over egg noodles.
Adapted from Ina Garten
SALT & PREPPY https://www.saltandpreppy.com/