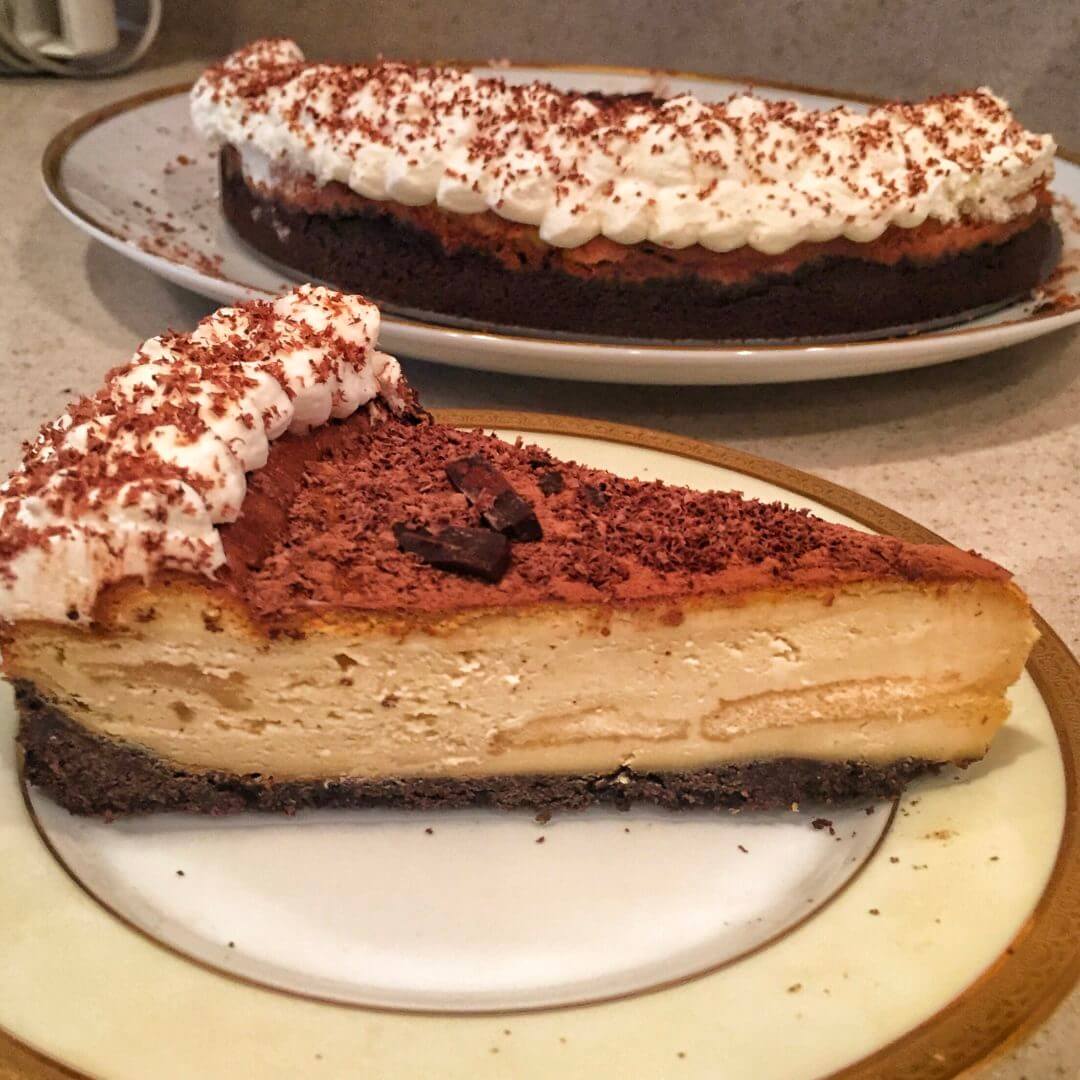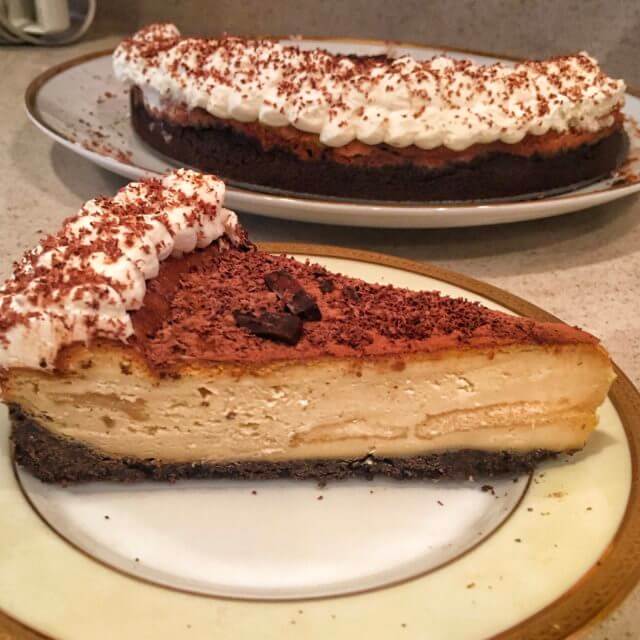 Tiramisu Cheesecake
2018-08-19 15:42:55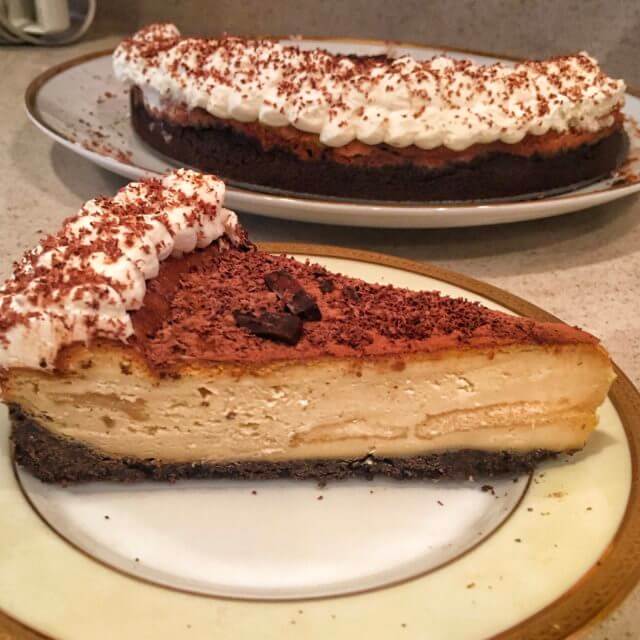 Serves 8
Crust
1 sleeve chocolate graham crackers, crushed
5 tablespoons melted butter
1/4 cup sugar
1 tablespoon cocoa powder
Cheesecake
4 (8-oz.) bars cream cheese, softened
1 1/2 cups sugar
1/4 cup cornstarch
4 large eggs
1/3 cup rum
1/3 cup brewed espresso or coffee
1 teaspoon pure vanilla extract
12 lady fingers
Serving
2 cups heavy cream
1 teaspoon vanilla
1 tablespoon confectioners sugar
1/4 cup cocoa powder, for dusting
2 tablespoons chocolate shavings
Instructions
Preheat oven to 325 degrees and spray a 9-inch pan with pam.
Make crust: Add the graham crackers to a food processor and pulse until finely ground. In a large bowl, mix together the graham cracker crumbs, melted butter, sugar, and cocoa powder. Using your hands, press the mixture onto the bottom and up the sides of the pan.
Make cheesecake: In a large bowl beat the cream cheese and sugar until smooth, 5 minutes. Add cornstarch and eggs and beat to combine. Add rum, coffee and vanilla and beat to combine.
Pour half the batter into the pan, add a layer of ladyfingers, and top with the rest of the batter and bake until center of cheesecake is slightly jiggly, 1 hour 20 minutes to 1 hour 30 minutes.
Turn oven off and let cheesecake cool in oven for one hour, then refrigerate until completely cool, four hours or up to overnight.
While the cheesecake is cooling, make the whipped cream by beating the heavy, cream, vanilla and confectioners sugar in a medium metal bowl until stuff peaks form, 10 minutes. Add to a ziplock bag and snip the corner off with scissors.
When ready to serve, pipe circles of whipped cream around the edges of the cheesecake, dust with cocoa powder and top with chocolate shavings.
Adapted from Delish
SALT & PREPPY https://www.saltandpreppy.com/