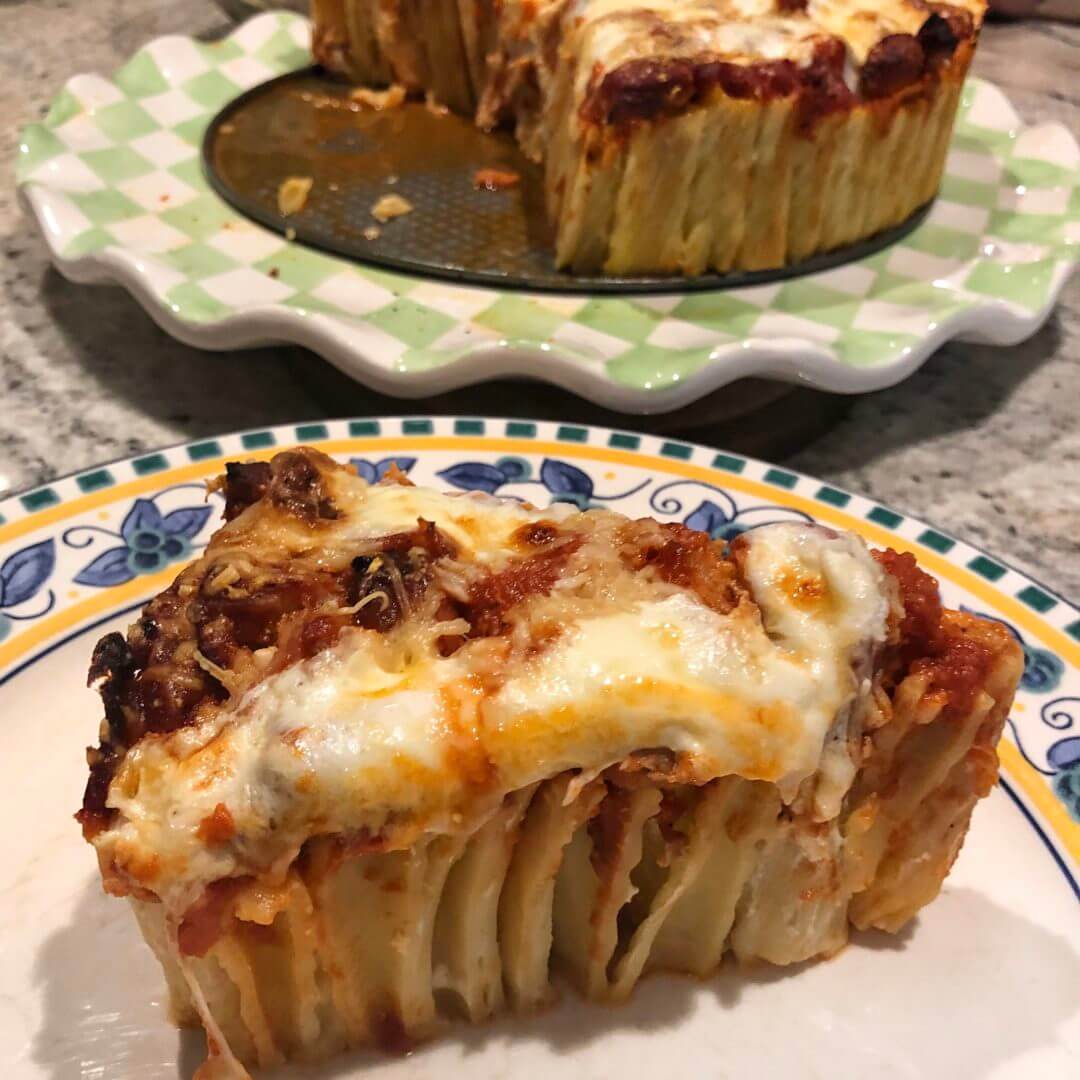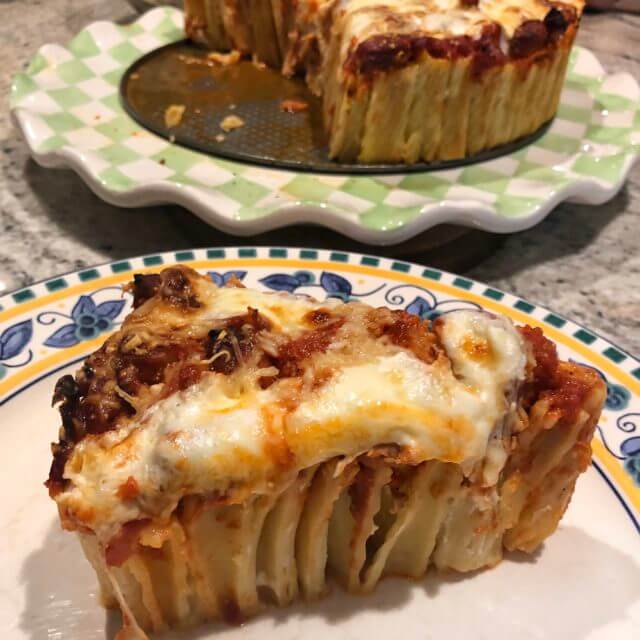 Rigatoni Pie
2018-07-13 14:41:55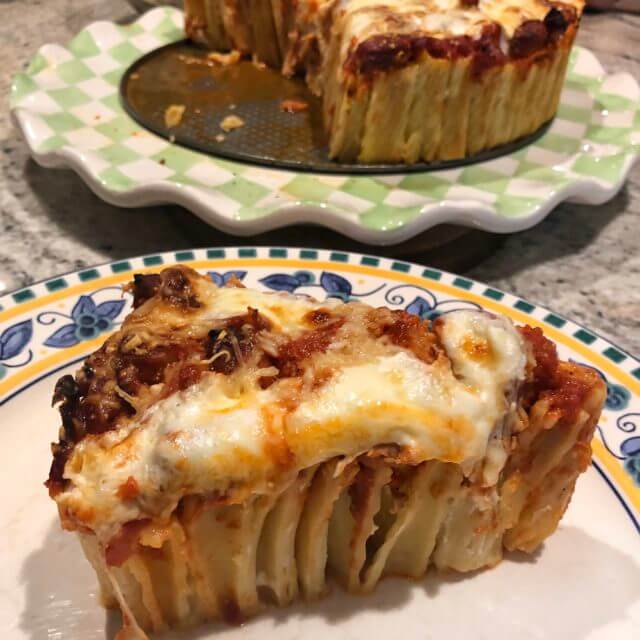 Serves 8
Ingredients
1 pound rigatoni pasta
2 tablespoons olive oil
4 cups marinara sauce
4 sausages, I use spicy Italian
8 oz. Ricotta cheese
2 1/2 cups shredded mozzarella cheese
1 cup grated parmesan cheese
1 bunch basil, julienned
Instructions
Preheat the oven to 375 degrees and spray a 10 inch springform pan with pam.
In a large pan, cook sausages until browned, 8 minutes. Add marinara sauce and cook until warmed through.
Bring a large pot of salted water to a boil. Cook the pasta until al dente, about 8 minutes. Drain and transfer to a large bowl, adding olive oil and ricotta, stirring to coat.
Using your hands, stand each tube of rigatoni up in the pan in a single layer covering the entire base of the pan.
Pour the marinara sauce on top of the rigatoni then transfer the pan onto a foil-lined baking sheet.
Top the pasta with the marinara and sausage mixture. Top with mozzarella and parmesan cheese.
Cover the pan with foil and bake for 30 minutes. Uncover and bake for an additional 15-20 minutes or until cheese is golden brown.
Remove from oven and let cool for 10 minutes before releasing the sides of the pan.
Slice and serve!
Adapted from Just a Taste
SALT & PREPPY https://www.saltandpreppy.com/