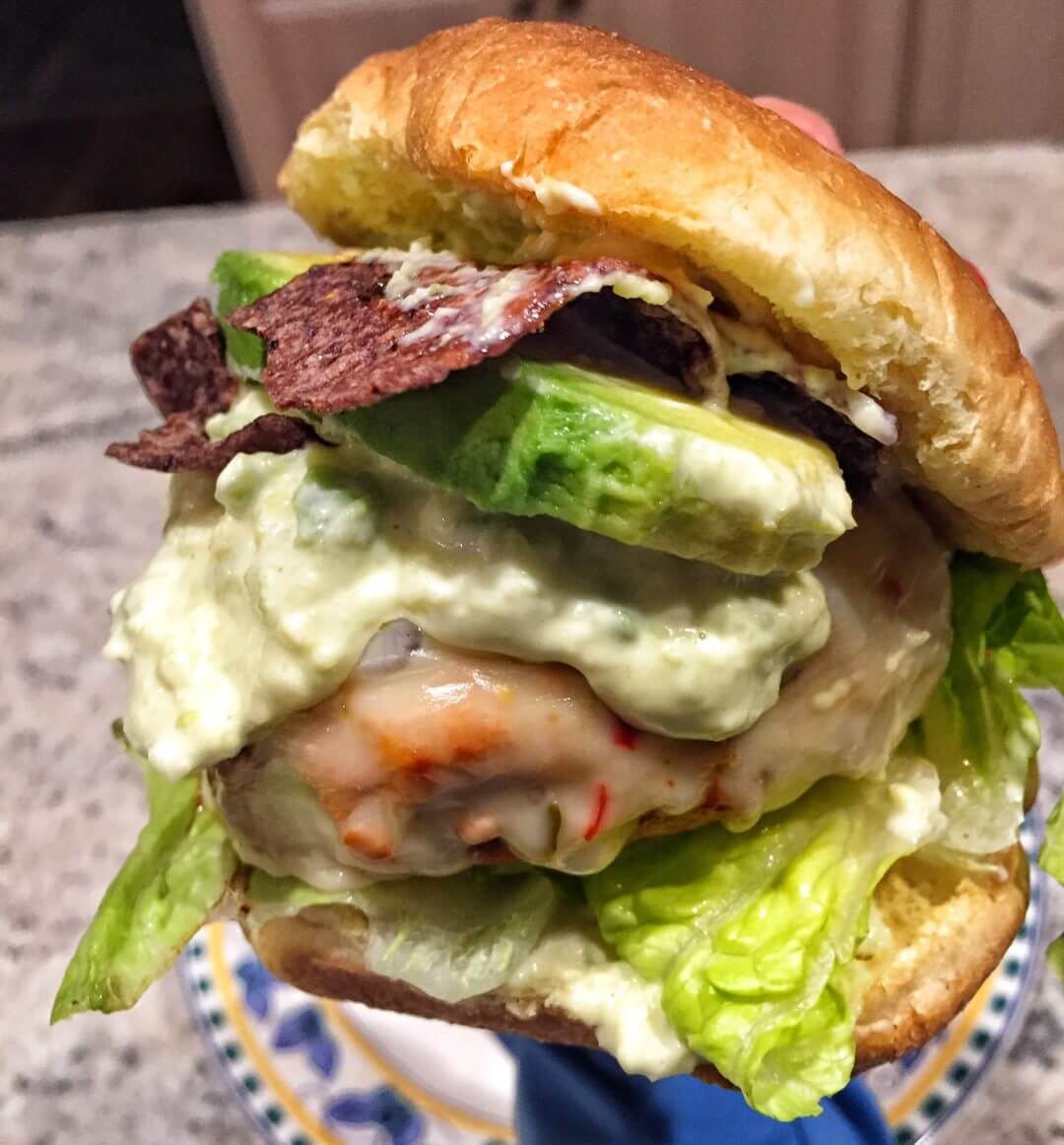 Tex-Mex Turkey Burgers w. Avocado Mayo
2016-09-10 16:06:09
Ingredients
1 1/4 pounds ground turkey
2 cloves garlic, minced
2 teaspoons smoked paprika
1 avocado
3 tablespoons mayonnaise
1/2 lime, juice
1 tablespoon vegetable oil
4 slices pepper jack cheese
4 hamburger buns
Shredded lettuce
Blue corn tortilla chips
Instructions
In a large bowl, combine the turkey, garlic, paprika, 3/4 salt and a dash of pepper. Form into four patties and transfer to a plate. Pace in fridge until ready to cook.
In a medium bowl, combine 1/2 the avocado, mayo, juice from 1/2 lime and a dash of salt and pepper, mashing until smooth. Transfer to the fridge until ready to use.
Thinly slice the remaining 1/2 avocado and transfer to a plate. Drizzle with a tablespoon or so of the remaining 1/2 lime and sprinkle with salt and pepper.
In a large pan over medium-high heat, heat the vegetable oil. Cook the burgers until browned on both sides and booked all the way through, 8-10 minutes a side. Add a slice of cheese to each burger during the last minute of cooking to melt on top.
Toast the hamburger buns and place shredded lettuce on bottom bun of each. Place burgers on top of the lettuce. Top each burger with a heaping tablespoon of avocado-mayo, slice of avocado and a few broken up tortilla chips.
Adapted from Rachel Ray
SALT & PREPPY https://www.saltandpreppy.com/