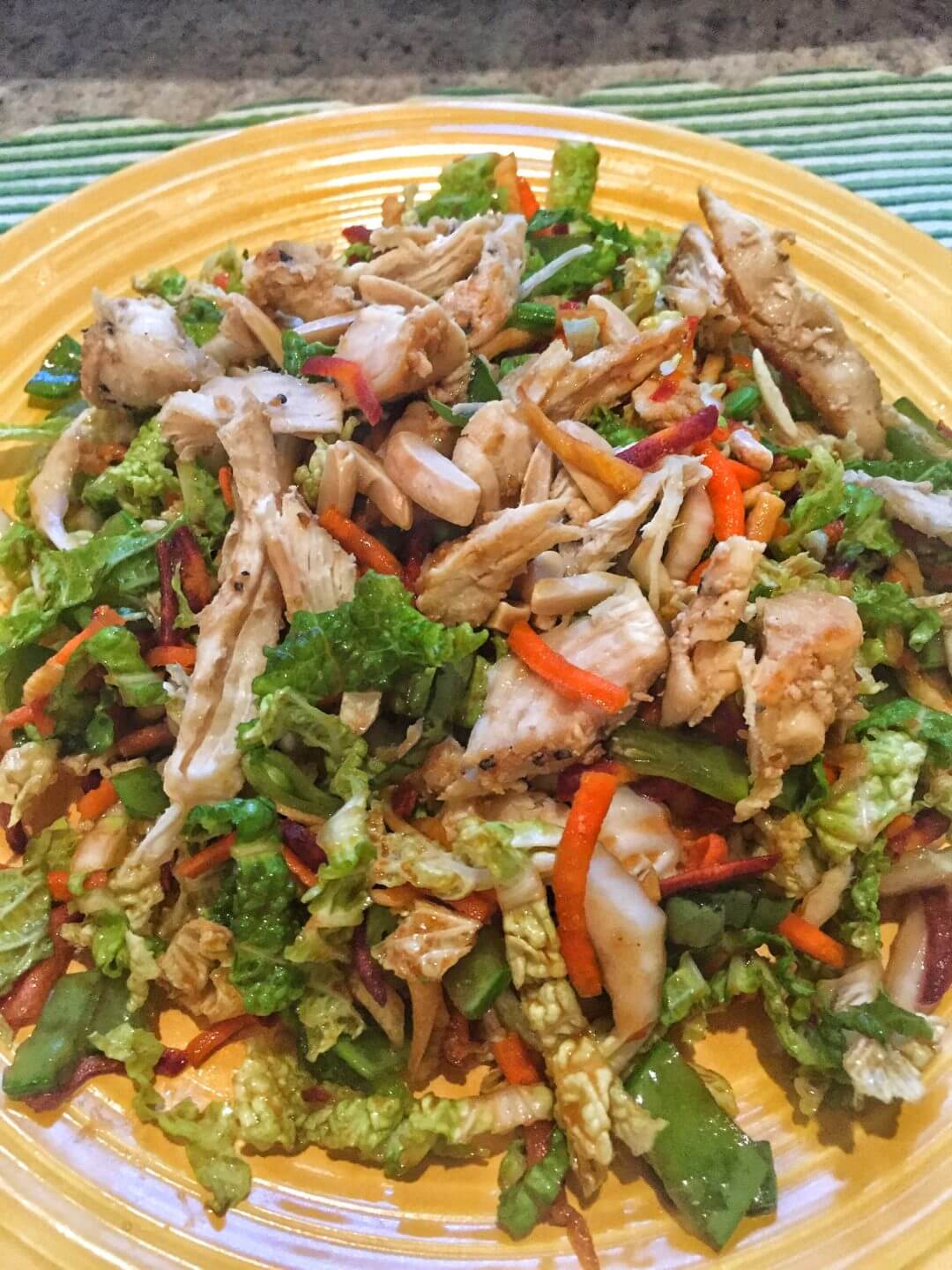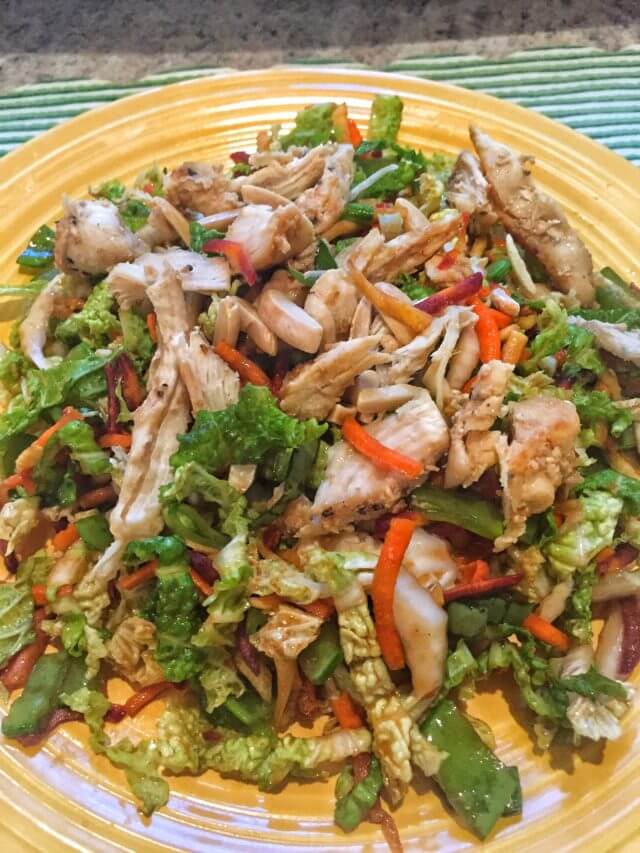 Asian Chicken Salad
2016-09-10 16:25:45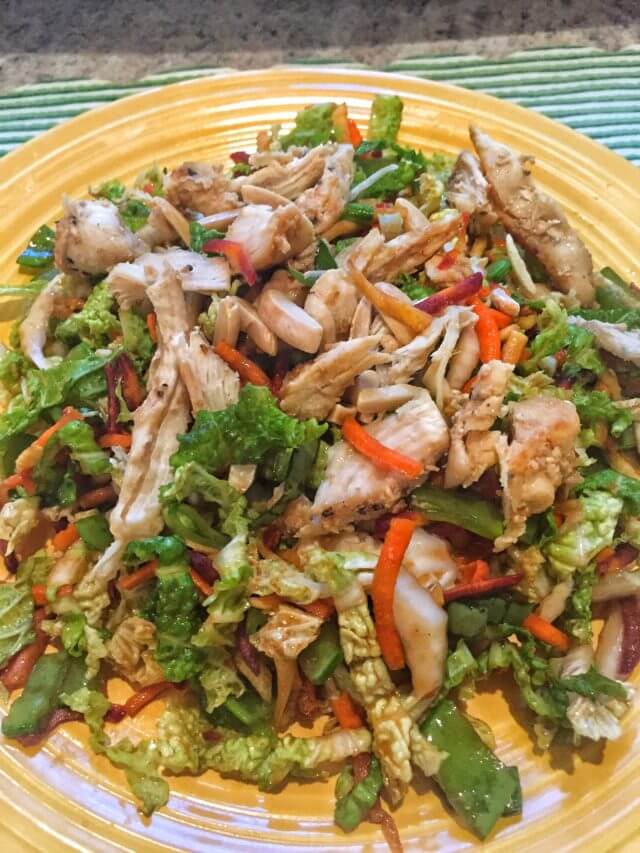 Serves 4
Ingredients
2 large chicken breasts
1 tablespoon olive oil
1 lime, juice
4 teaspoons sesame oil
2 teaspoons rice vinegar
2 teaspoons soy sauce
2 medium carrots
1 large head napa cabbage
1/4 cup peanuts
2 tablespoons fresh cilantro leaves, chopped
Instructions
Butterfly the chicken breast and cut in half. In a large pan over medium-high heat, heat the olive oil. Cook the chicken until browned, 7 minutes a side. Transfer to a plate and once cool, shred into pieces.
In a small pan over medium heat, toast the peanuts.
In a large bowl, whisk together the lime juice, sesame oil, rice vinegar and soy sauce. Chop the napa cabbage and transfer to a food processor, pulsing until shredded. Do the same with the carrots. Add the vegetables and chicken to the bowl, tossing together to coat. Serve on plates or in bowls and top with peanuts and cilantro.
Adapted from Rachel Ray
SALT & PREPPY https://www.saltandpreppy.com/