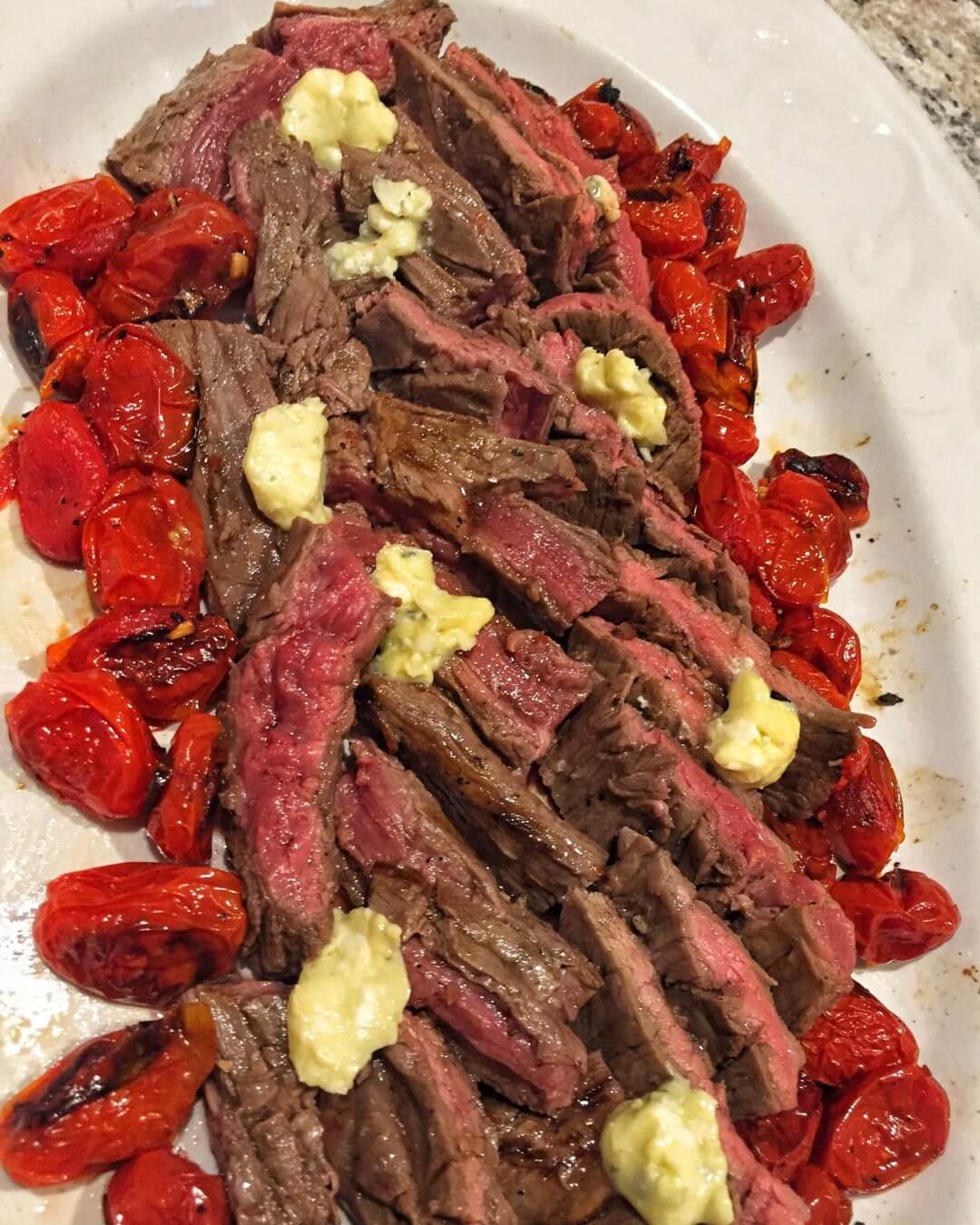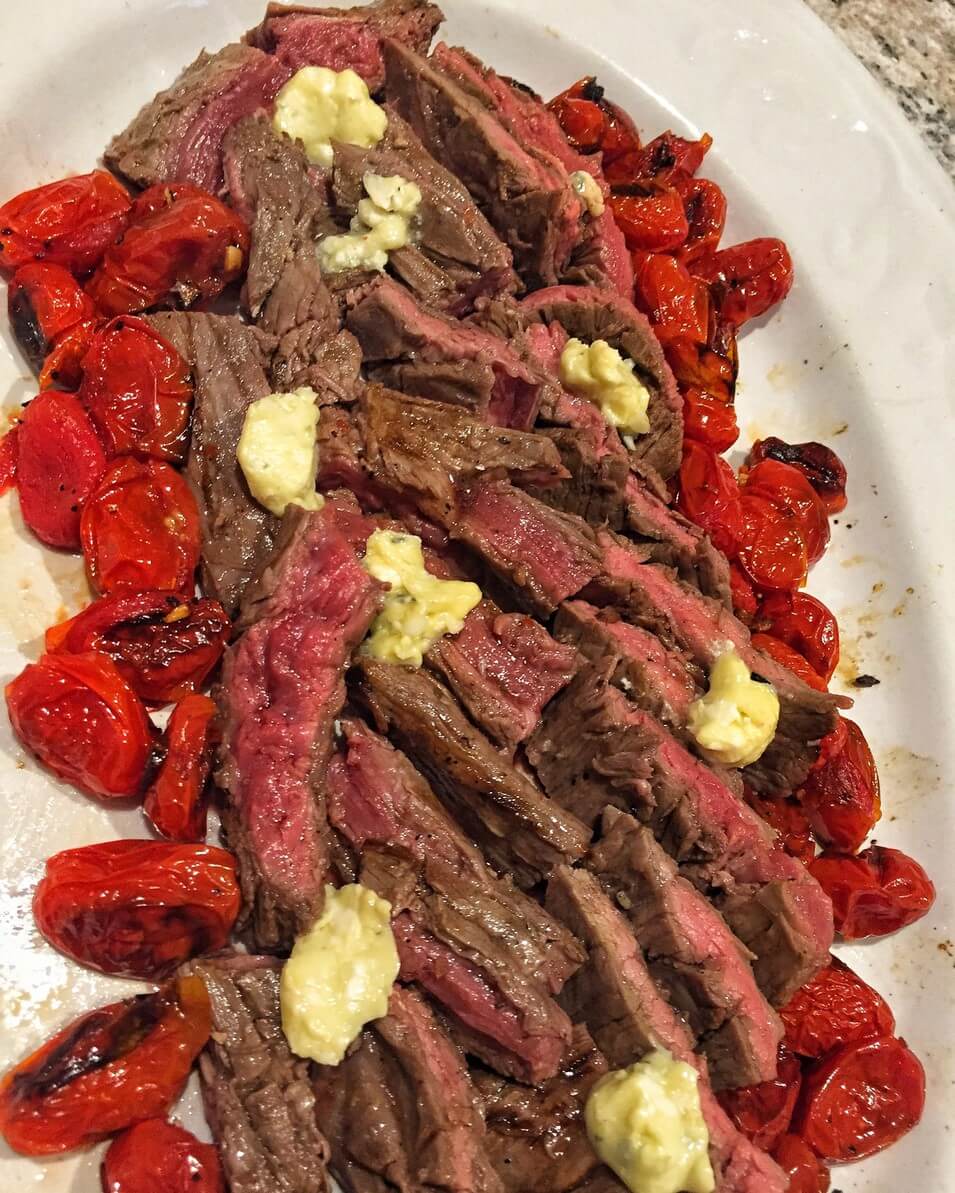 Flank Steak w. Roasted Cherry Tomatoes & Blue Cheese Butter
2016-09-10 15:56:19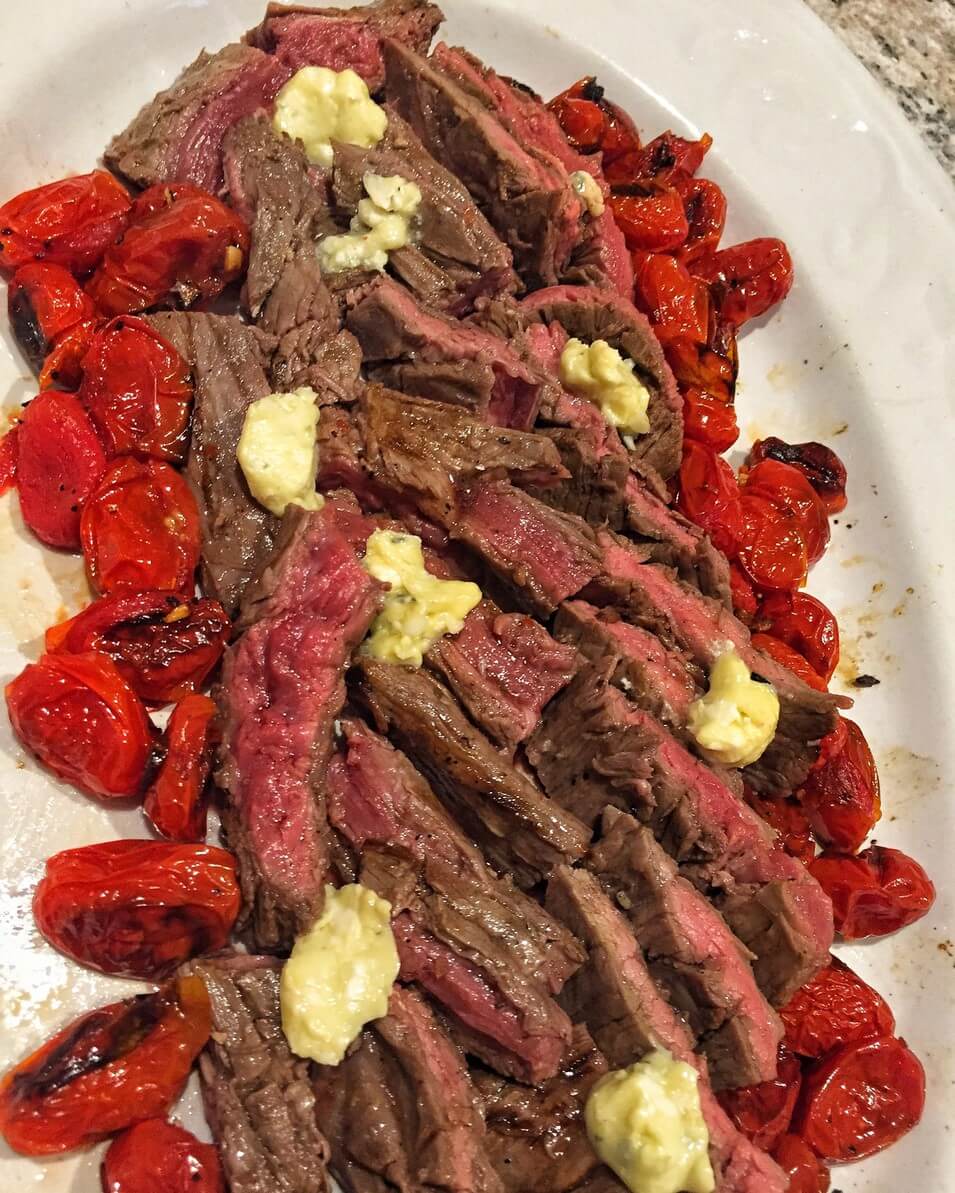 Serves 4
Ingredients
1 stick butter, softened
2 tablespoons blue cheese
1 1/2 pounds cherry tomatoes
8 cloves garlic, grated
2 tablespoons olive oil
1 flank steak
Instructions
In a small bowl, mix together the butter and blue cheese. Return to the fridge until ready to use.
Toss together the tomatoes, garlic and olive oil on a large baking dish. Sprinkle with salt and pepper and roast at 350 degrees for 25 minutes, tossing half way through.
Season and marinate the flank steak your favorite way and grill until medium rare, 5 minutes per side.
Let rest for 10 minutes before slicing against the grain. Serve with the roasted tomatoes and dollops of blue cheese butter.
Adapted from Rachel Ray
SALT & PREPPY https://www.saltandpreppy.com/