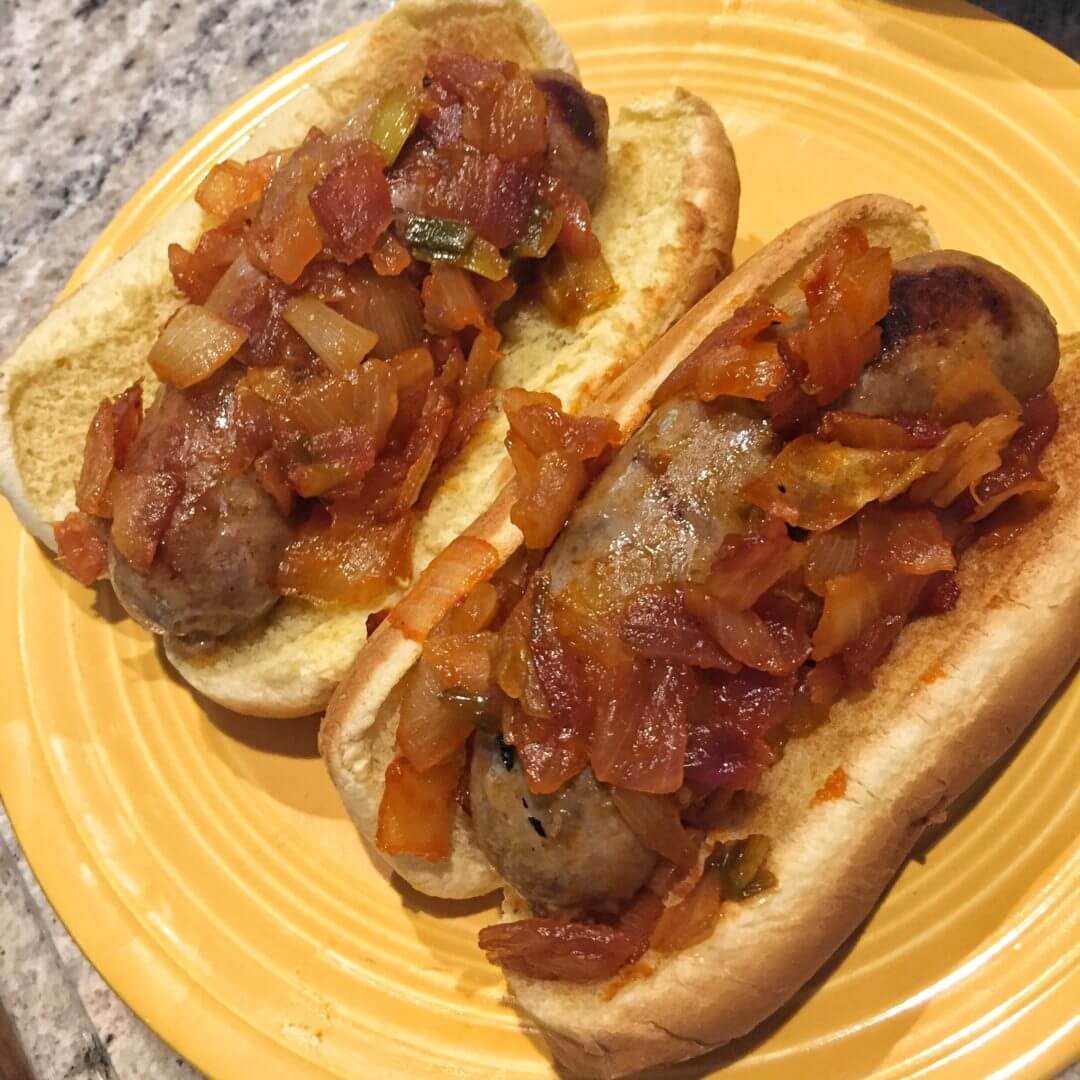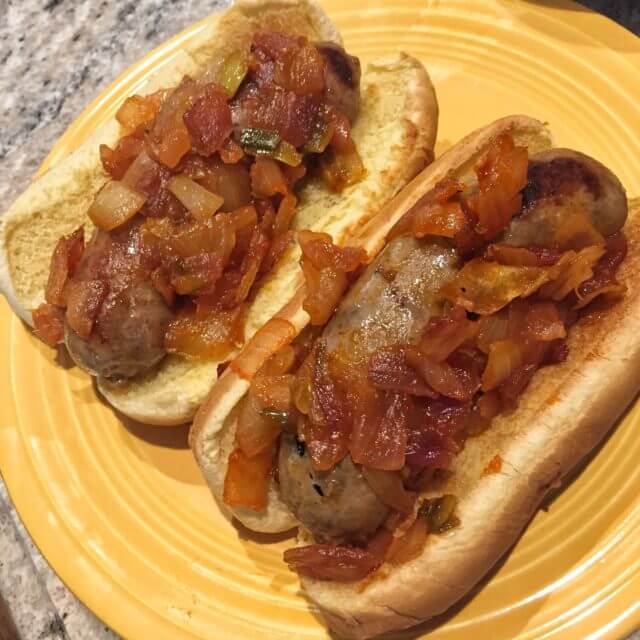 Sweet & Sour Brats
2017-07-06 14:40:29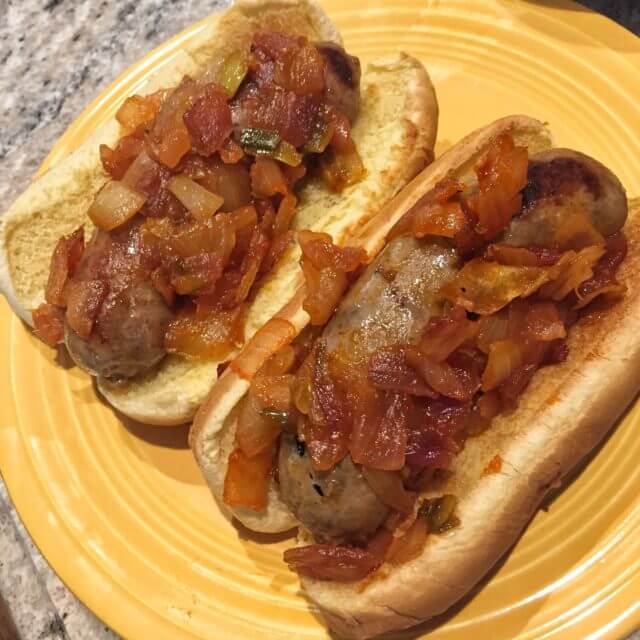 Serves 4
Ingredients
4 brats (I love spicy Italian sausage)
4 hot dog buns
2 tablespoons butter
1 yellow onion, sliced thin
1 red onion, sliced thin
1/4 cup ketchup
1 tablespoons red wine vinegar
2 teaspoons sugar
1/2 teaspoon hot sauce
1/4 teaspoon red chili flakes
3 scallions (whites only), sliced thin
Instructions
Cook the brats according to package instructions.
In a large pan, melt the butter over medium heat. Add the onions and cook until soft and starting to brown, 15 minutes. Add in the remaining ingredients and cook until thick, 5 minutes. Season with salt and pepper and spoon over cooked brats.
Notes
These Sweet & Sour Onions also are awesome on burgers!
Adapted from Food Network Magazine
SALT & PREPPY https://www.saltandpreppy.com/