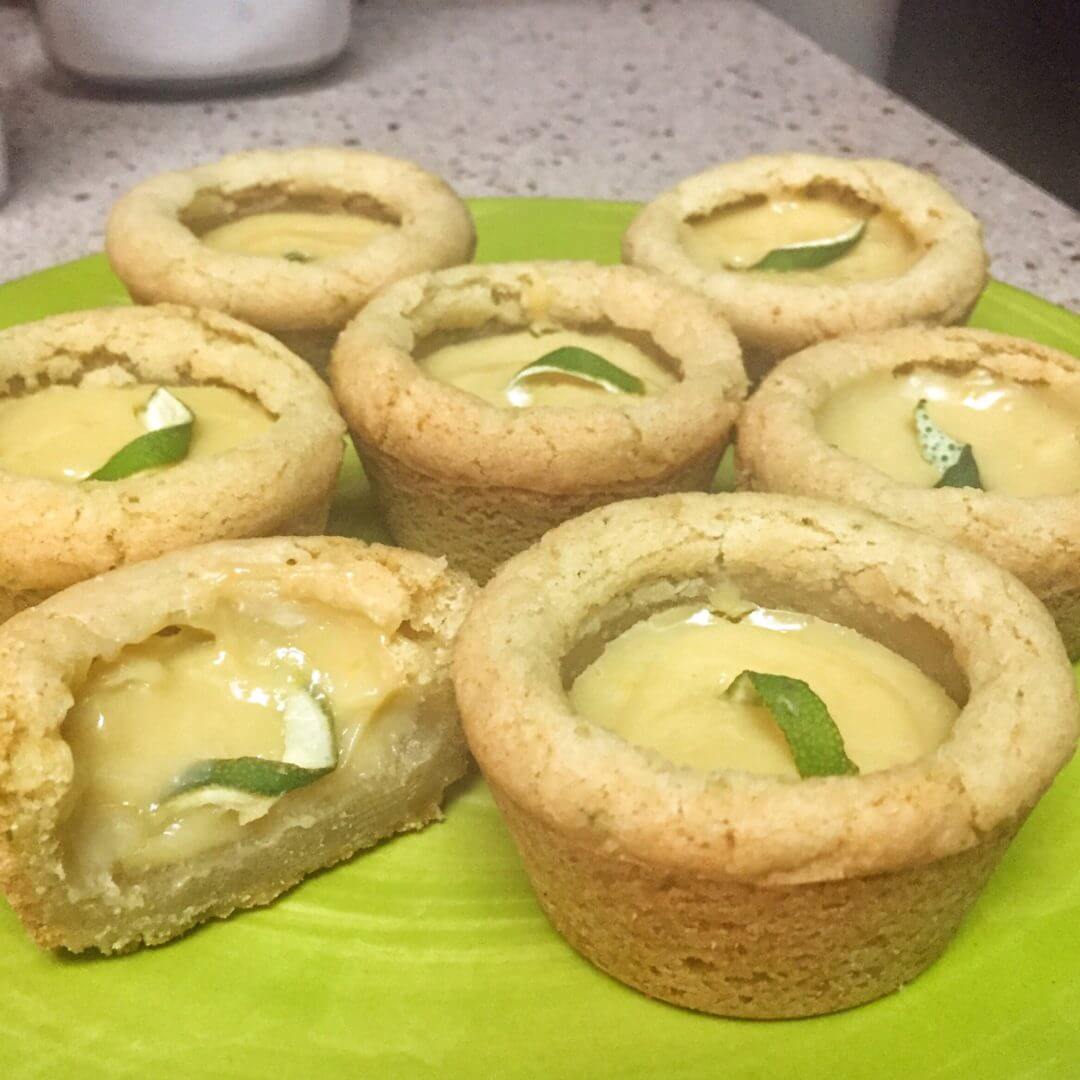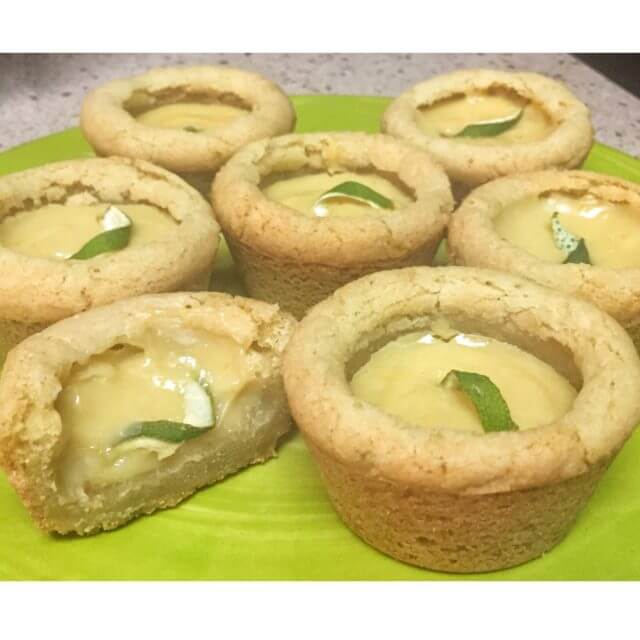 Mini Key Lime Pie Tarts
2017-07-06 14:51:15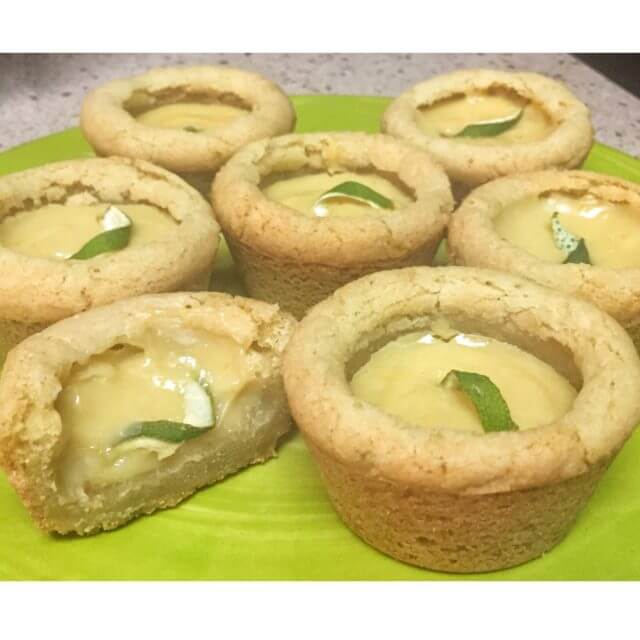 Tarts
1 stick butter, softened
13/4 cup sugar
1 egg
1 teaspoon vanilla
2 teaspoons key lime zest
2 teaspoons key lime juice
1 teaspoon baking soda
1/2 teaspoon baking powder
1/2 teaspoon salt
3 cups flour
Filling
3 egg yolks
1/2 cup key lime juice (I use bottled juice)
1 14 oz can sweetened condensed milk
1 tsp vanilla extract
Instructions
Preheat the oven to 350 degrees and spray a muffin tin with pam. In a large bowl, cream together the butter and sugar until fluffy, 5 minutes. Add in the egg, vanilla, zest and juice and stir until combined. In a medium bowl, combine the baking soda, baking powder, salt and flour.
Add the flour mixture to the wet, 1 cup at a time, beating to combine. Fill each muffin tin 2/3 way full with dough and using your fingers, press down until even. Bake for 18 minutes or until slightly browned. Remove from the oven and while the dough is still warm, use the cap of a spice bottle (or anything close to the size of a quarter) to press a small circle into the center of each cup.
While the tarts are baking, make the filling. In a medium pot, combine all filling ingredients and heat over medium heat until thickened, 10 minutes. Remove from the heat and let cool. Spoon heaping tablespoons into each tart until full. Top each with lime zest.
Adapted from Real House Moms
SALT & PREPPY https://www.saltandpreppy.com/