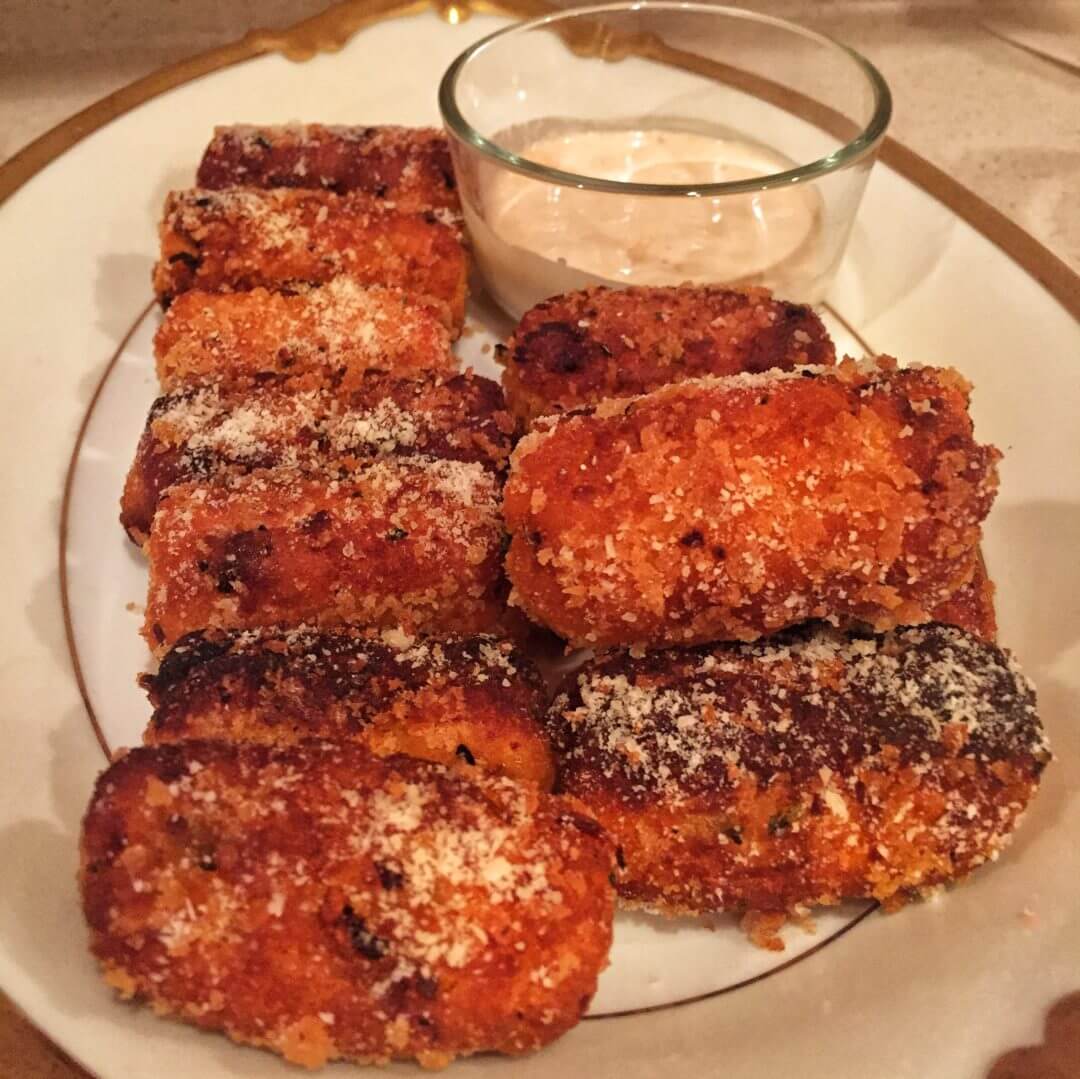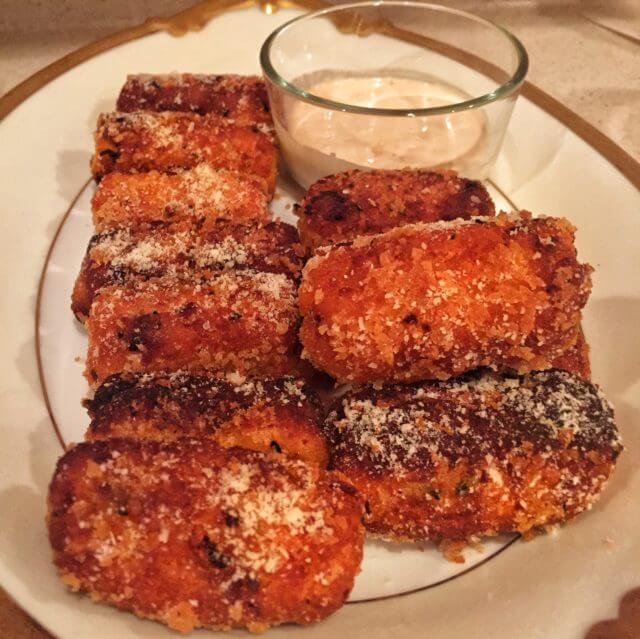 Sweet Potato Croquettes
2016-12-31 10:00:00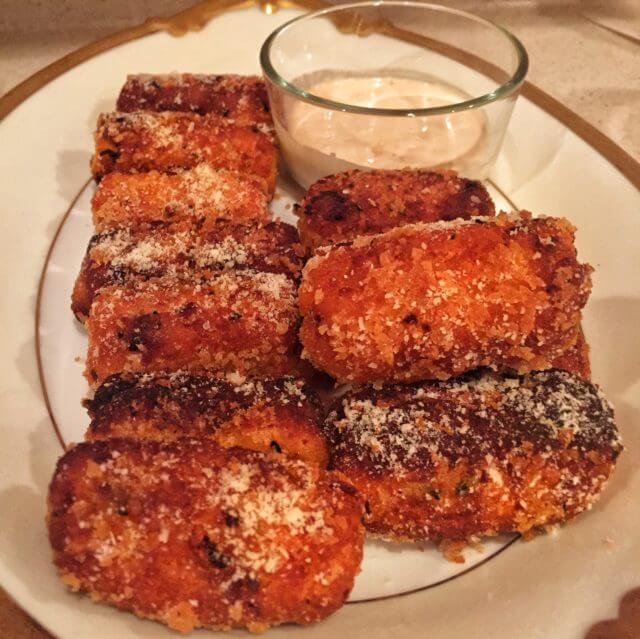 Ingredients
2 large sweet potatoes
2 tbsp. melted butter
2 tablespoons butter, melted
4 sage leaves, finely chopped
3 cups panko bread crumbs
1 egg
1/4 cup canola oil
1 lemon, juice
1/4 cup parmesan, grated
Instructions
Peel and cut the sweet potatoes into 1-2 inch chunks. Transfer to a large pot and fill with cold water until 1 inch above potatoes. Bring to a boil and reduce to a simmer. Cover and cook until tender, 10-12 minutes.
Drain well and place in large bowl with butter, sage, 1 cup panko bread crumbs, 1/2 teaspoon salt and 1/2 teaspoon pepper. Mash until combined. Wait until cooled and add in egg. Return to fridge until cooled, 3 hours.
Line two large baking sheets with foil and spray with pam. Scoop 2-tablespoon portions of potato mixture and shaper with hands into mini logs. Fill a bowl with remaining 2 cups panko and roll each log in bread crumbs. Arrange on a baking sheet and return to fridge to chill, 30 minutes.
In a large pan, heat oil on medium-high heat. Working in batches, drop croquettes in pan and fry, 4 minutes a side or until browned. Transfer to paper-towel lined plate to drain excess oil. While still hot, sprinkle with salt, squirt of lemon juice and parmesan.
Notes
These are great served warm or at room temp.
Adapted from Good Housekeeping
SALT & PREPPY https://www.saltandpreppy.com/