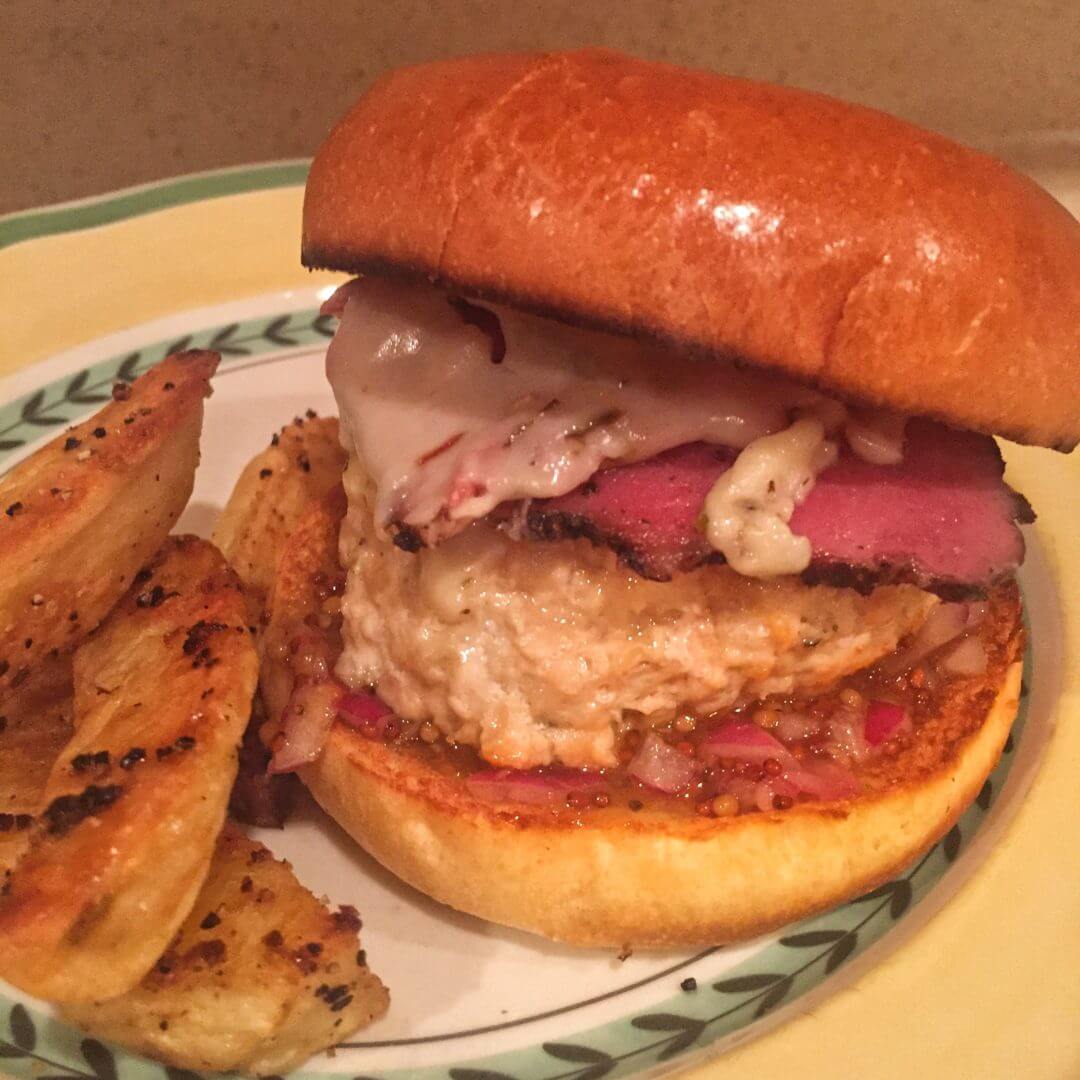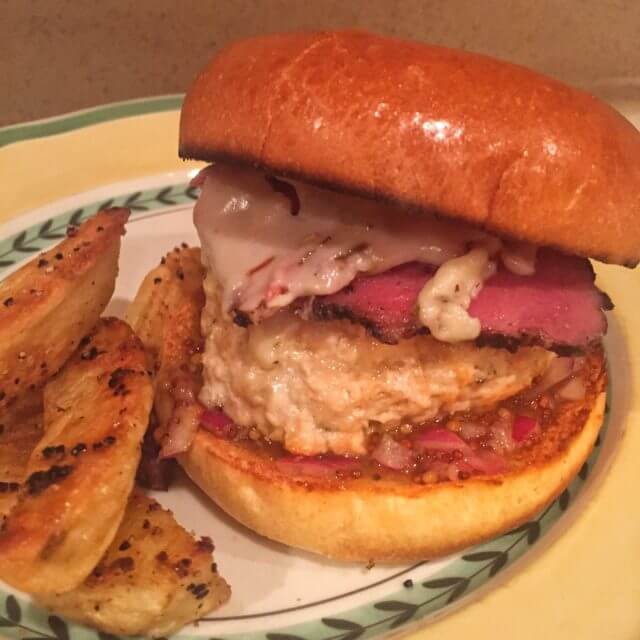 Chicken Pastrami Burgers
2016-12-31 09:38:44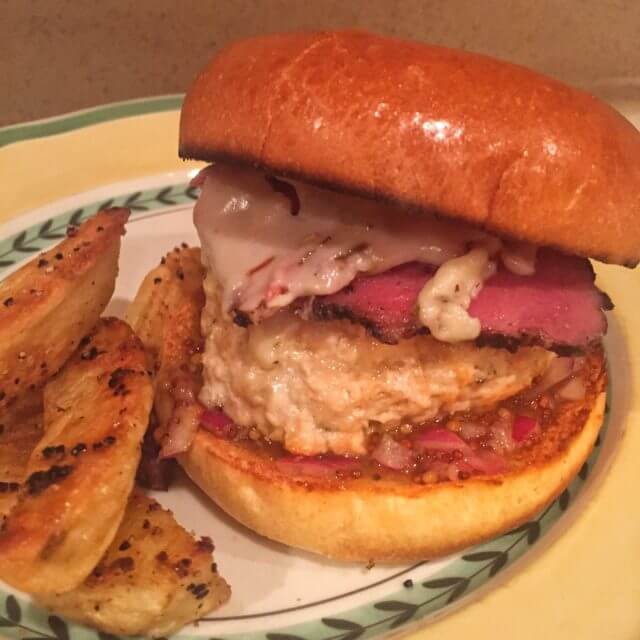 Ingredients
1/4 cup red wine vinegar
2 teaspoons sugar
1 small red onion, thinly sliced
3 tablespoons whole-grain mustard
3 tablespoons honey
8 slices pepper jack cheese
1/2 pound pastrami, thinly sliced
1 1/2 pounds ground chicken
4 potato buns
Instructions
In a small bowl, whisk the vinegar, sugar, 1/4 cup water and 1 teaspoon salt until dissolved. Add the sliced red onion and let sit, 30 minutes.
Drain onions and finely chop. Add to a bowl with the mustard and honey. Season with salt and pepper.
Meanwhile, add the ground chicken to a bowl and top with salt and pepper. Form into 4 patties, pressing an indent into the center of each with your thumb.
Heat 1 tablespoon olive oil in a large pan over medium-high heat. Add patties and cook until browned, 7 minutes a side. During the last three minutes of cooking, top each with a few slices of pastrami and slice of cheese. Cover with lid until melted.
To serve, spread some relish on the bottom buns, top with burgers and sandwich with top buns.
Adapted from Rachael Ray
SALT & PREPPY https://www.saltandpreppy.com/