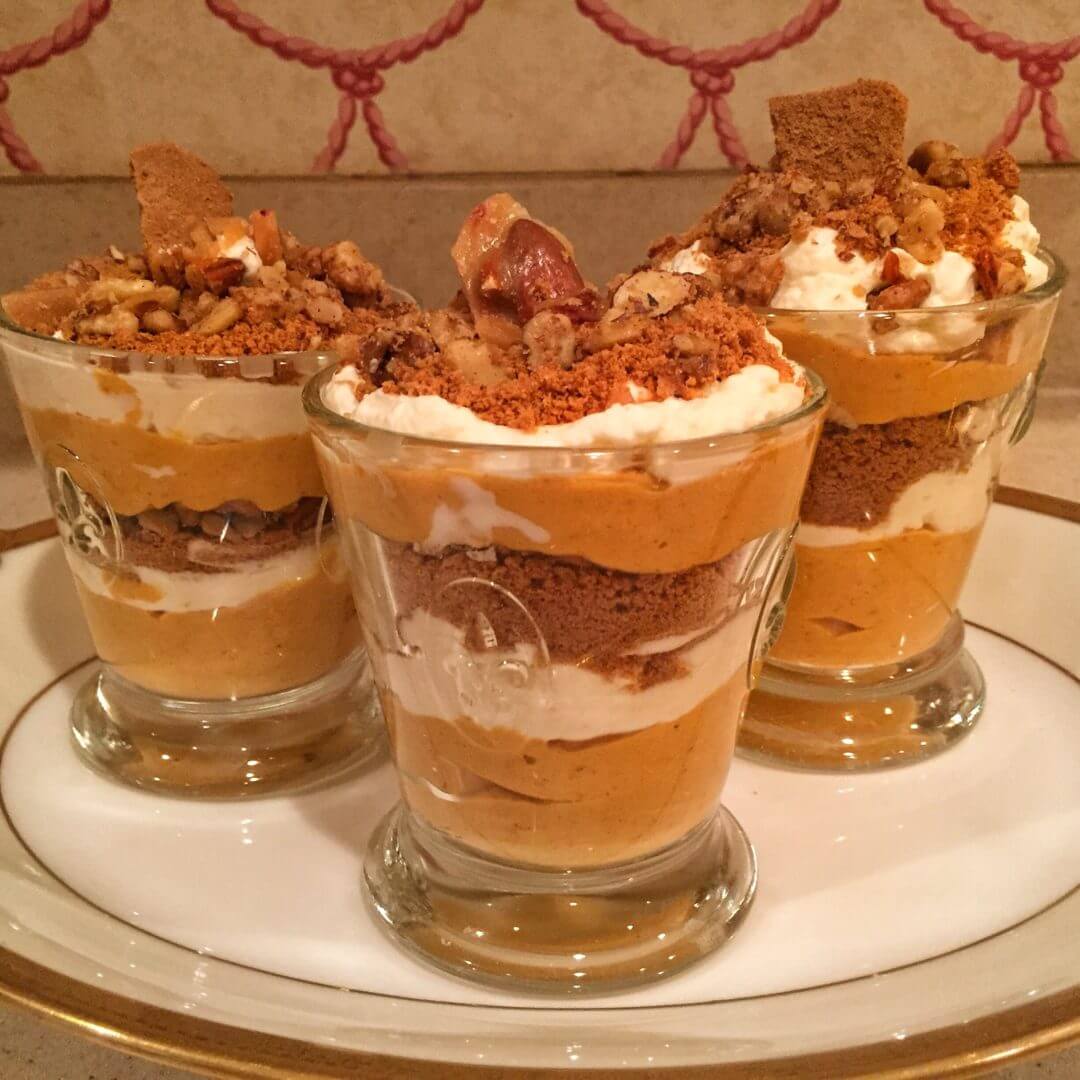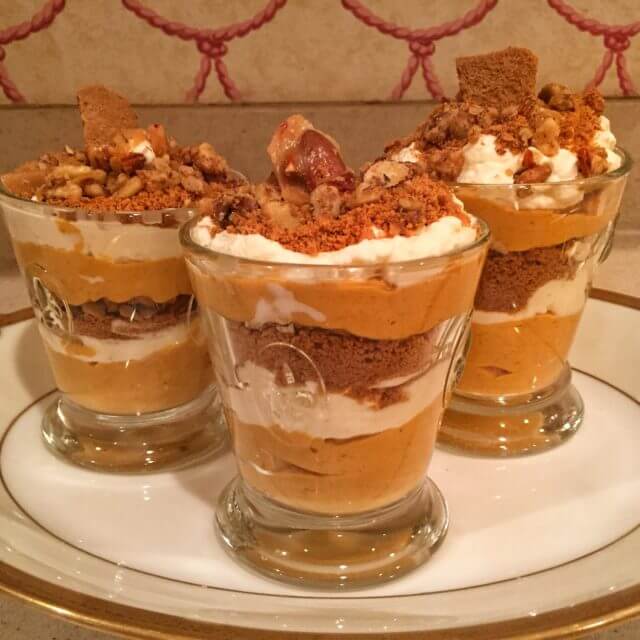 Pumpkin Cheesecake Trifles
2016-12-31 10:19:59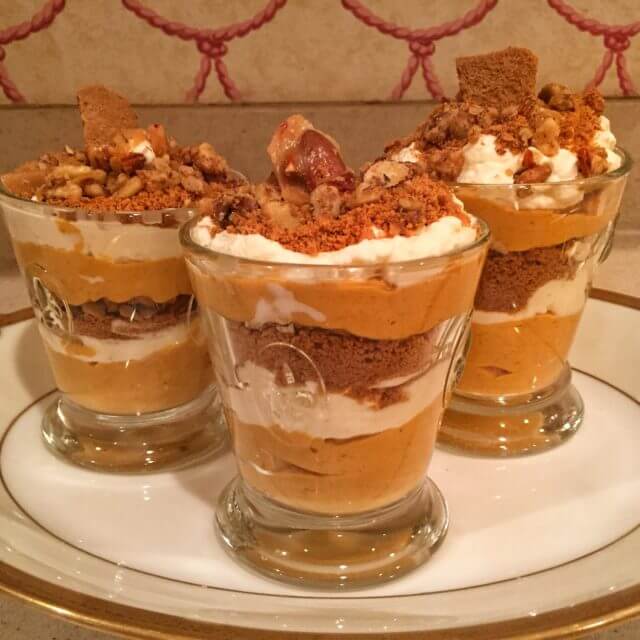 Ingredients
8 oz. cream cheese, softened
1/2 cup dark brown sugar
1 15 oz. can pumpkin
1 1/2 teaspoons vanilla extract
1 teaspoon pumpkin pie spice
2 cups heavy cream, cold
4 tablespoons sugar
1 box graham crackers or ginger cookies (2 cups crumbs)
1 tablespoon butter
1 cup pecans or walnuts, chopped
Instructions
In a large bowl, beat the cream cheese until light, 4 minutes. Add the brown sugar, pumpkin, vanilla and pumpkin pie spice, beating to combine, 1 minute. Transfer to fridge until ready to use.
In a separate large bowl (chilled) beat cream on high until soft peaks form, 7 minutes. Add in 2 tablespoons of sugar and continue beating, 2 minutes. Return to fridge to chill until ready to use.
In a medium pan, melt the butter. Add the nuts and remaining 2 tablespoons of sugar, cooking until toasted 3 minutes.
Transfer graham crackers or ginger cookies to a food processor and pulse until crumbs form (2 cups needed).
Using six small glasses or cups, spoon a few tablespoons of cookie crumbs into the bottom of each. Top each with a spoonful of candied nuts. Pipe or spoon a few tablespoons of the pumpkin mixture on top of the nuts and repeat with layer of whipped cream. Repeat layers, ending with whipped cream and a final sprinkle of nuts. Refrigerate at least 3 hours and up to one day.
Line cookie sheet with foil. Spray foil with nonstick cooking spray. In small saucepan, heat 2 tablespoons water and remaining 1/2 cup granulated sugar to boiling on medium-high; cook until golden. Working quickly, stir in remaining 1/4 cup nuts, then spread mixture onto prepared foil in thin layer. Cool completely. Break into small shards. To serve trifles, garnish with brittle.
Adapted from Good Housekeeping
SALT & PREPPY https://www.saltandpreppy.com/