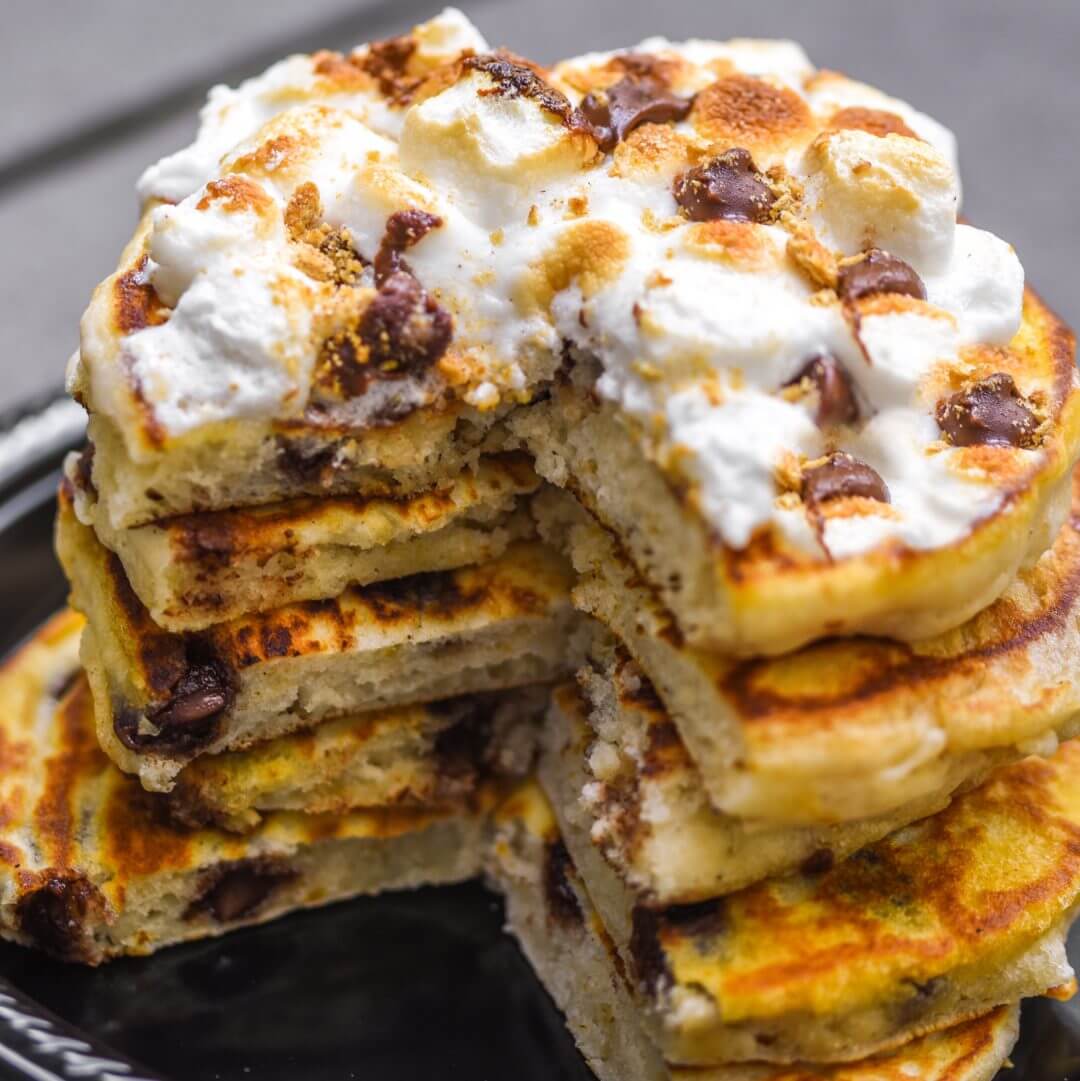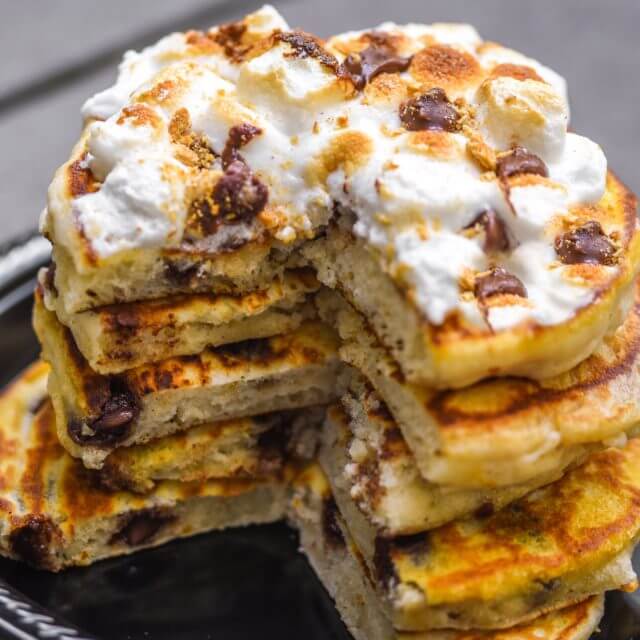 S'mores Pancakes
2017-08-21 15:19:57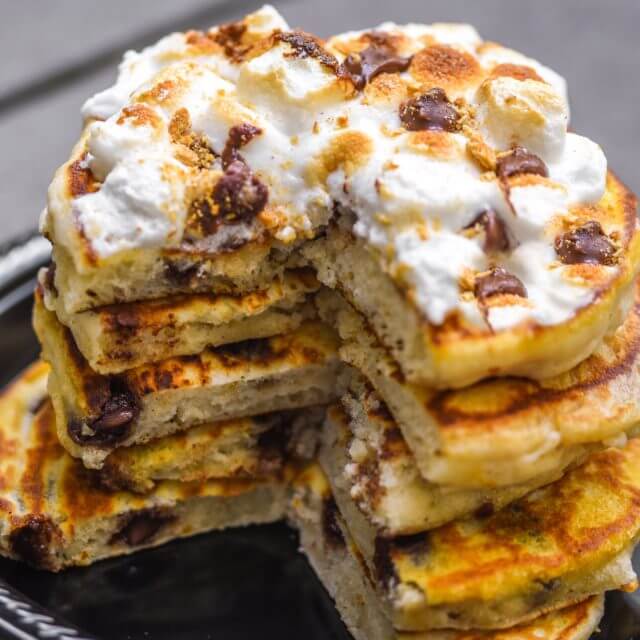 Serves 4
Ingredients
1 cup whole wheat flour
2 tablespoons graham crackers, pulsed
1 heaping tablespoons sugar
1 1/2 teaspoons baking powder
1 cup milk
1 tablespoon butter, melted
1 teaspoon pure vanilla extract
3 tablespoons semisweet chocolate chips
3 tablespoons marshmallows
Instructions
In a large bowl, combine flour, graham crackers, sugar and baking powder. In a small bowl, combine the milk, melted butter and vanilla. Add wet ingredients to the dry and stir until no lumps remain. Add chocolate chips and stir to combine.
Spray a large pan with pam and place over medium-high heat. Drop a 1/4 cup of batter into the pan and cook until bubbles appear, 3 minutes. Flip and continue to cook until cooked through in center, 2 minutes. Transfer pancakes to a baking sheet and stack 3-4 on top of each other.
Top each stack with the marshmallows and broil for 3-4 minutes or until gold brown. Serve warm.
Adapted from Minimalist Baker
SALT & PREPPY https://www.saltandpreppy.com/