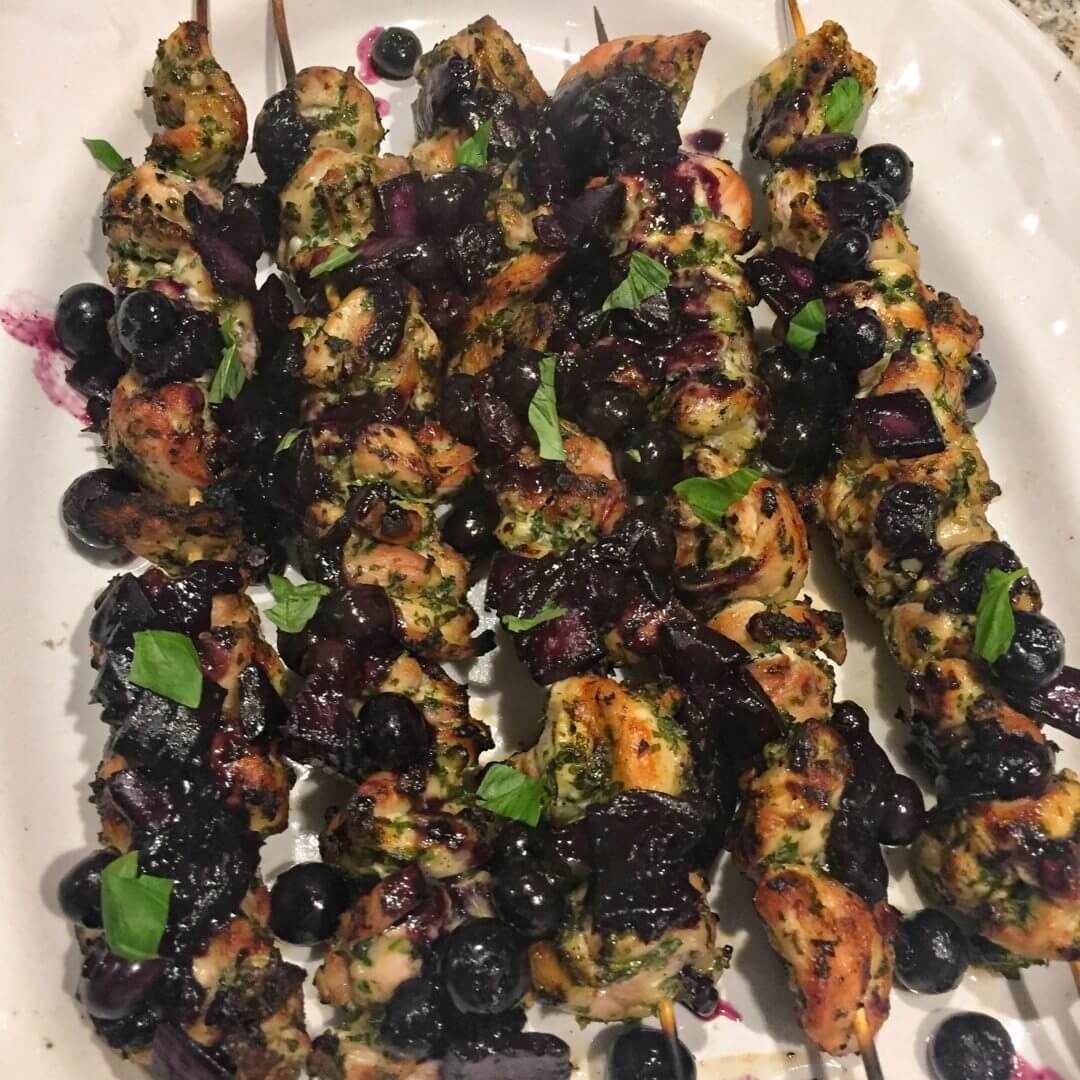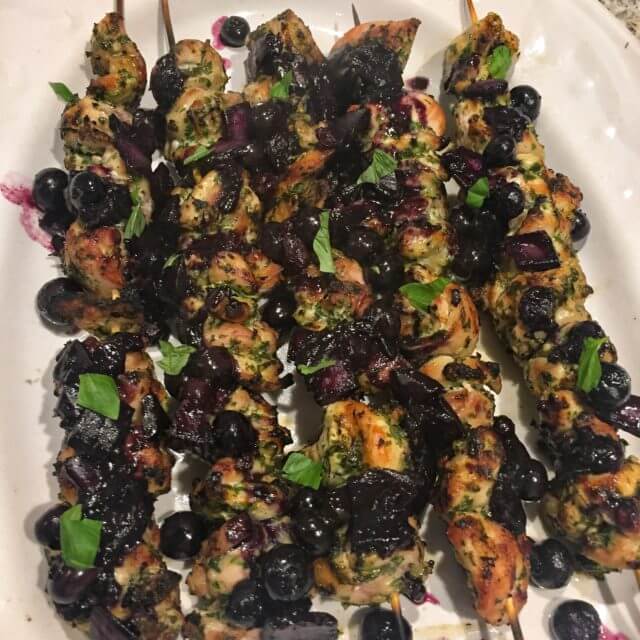 Lemon Blueberry Basil Chicken Skewers
2017-08-21 14:49:19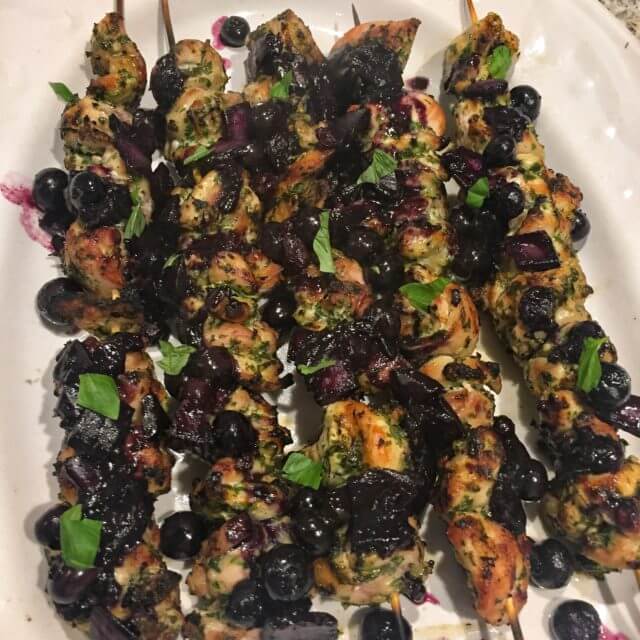 Serves 4
Ingredients
8 boneless skinless chicken thighs
1 garlic clove, minced
1/4 cup fresh parsley, chopped
1/4 cup fresh basil, chopped
1/4 cup fresh cilantro, chopped
2 tablespoons olive oil
1 lemon, zest and juice
1 cup blueberries
2 tablespoons balsamic vinegar
1/2 teaspoon honey
2 tablespoons chopped red onion
1/2 jalapeno, minced (seeds removed)
Instructions
Wash and pat the chicken thighs dry with paper towel. Season with salt and pepper and cut into 1 inch chunks. Add next six ingredients to a food processor along with a dash of salt and pepper and process until finely chopped. Combine herb mixture and chicken in a medium bowl, tossing to combine. Cover and refrigerate for minimum one hour.
Next add blueberries, vinegar and honey to a small pot and heat over medium heat. Bring to a boil and reduce to low. Cook 10 minutes or until thickened, mashing blueberries with a spoon.
Combine 1/2 cup blueberries, vinegar, honey, onion and jalapeño in a small saucepan over medium heat. Bring to a boil; reduce heat to low, and cook 10 minutes or until thickened, pressing with a spoon to break up blueberries.
Preheat the grill to medium-high heat. Spear the chicken thigh pieces with wooden skewers and sprinkle with salt. Place on grill coated with cooking spray and grill for around 7 minutes a side. Serve on plates with dollops of the blueberry salsa. Garnish with extra fresh herbs if you would like.
Adapted from My Recipes
SALT & PREPPY https://www.saltandpreppy.com/