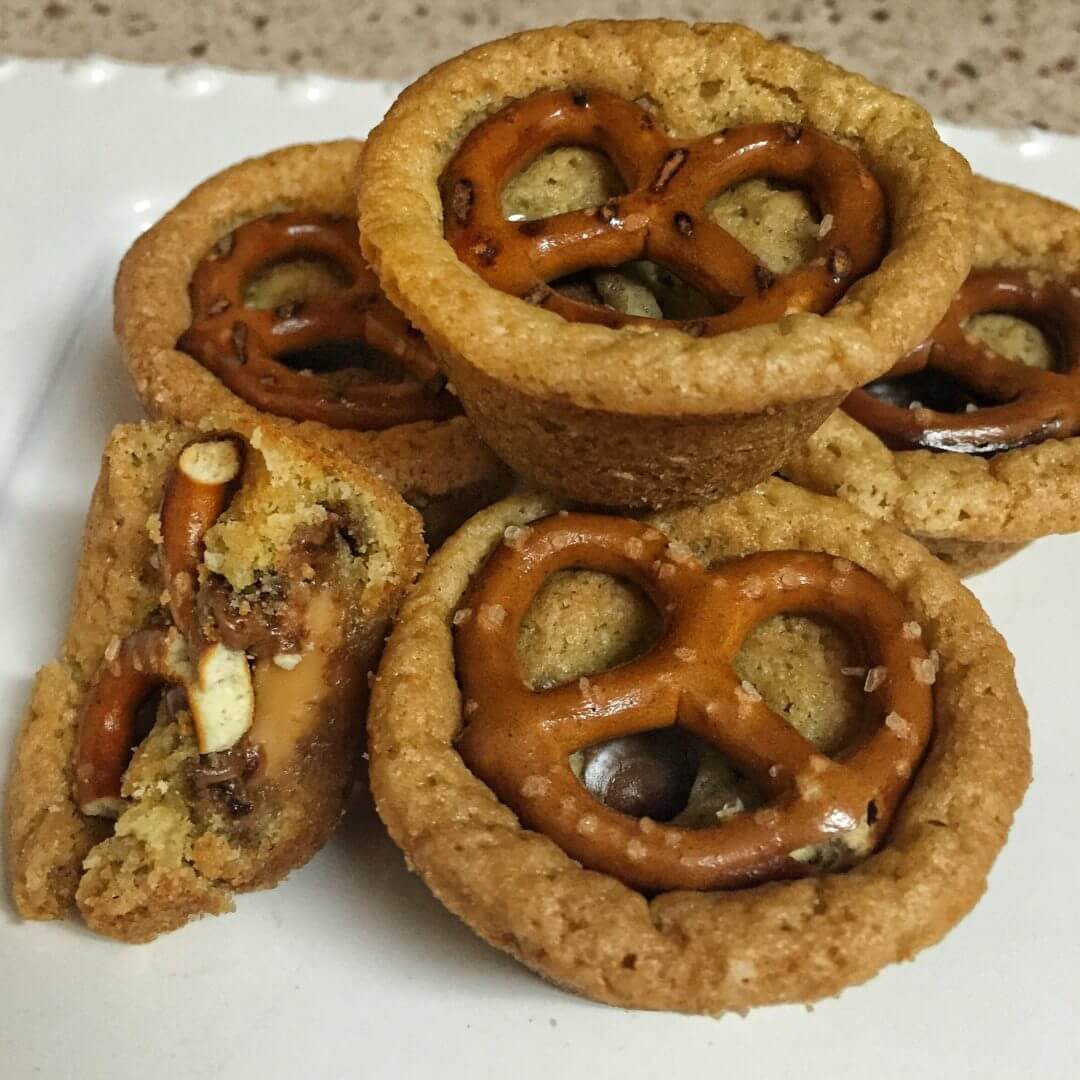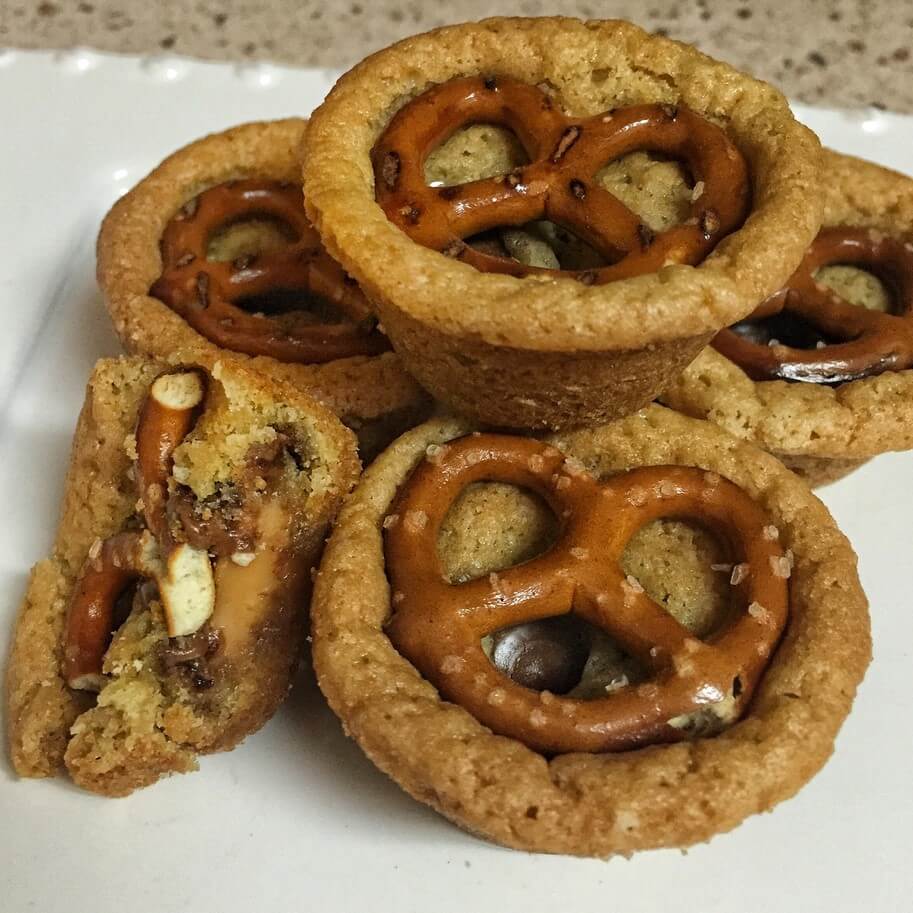 Rolo Pretzel Cookie Cups
2016-09-10 15:06:29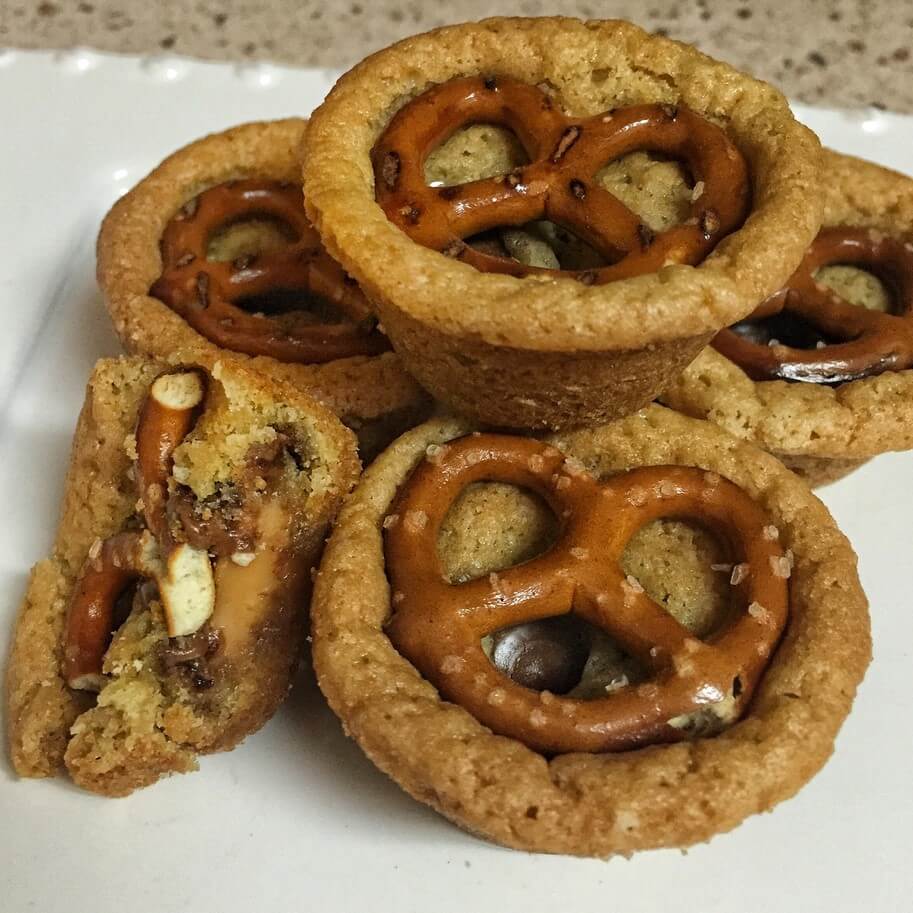 Ingredients
2 sticks butter
1 cup dark brown sugar
1/2 cup sugar
2 eggs
2 tsp vanilla
2 1/2 cups flour
1 tablespoon Kosher salt
1 teaspoon baking soda
40 Rolos
40 mini pretzels
Instructions
Preheat the oven to 350 degrees and spray two mini muffin tins with pam.
In a large bowl, cream together the butter and dark brown sugar. Add in the eggs and vanilla.
In a medium bowl combine the flour, salt and baking soda.
Add the dry ingredients to the wet, 1/2 at a time.
Spoon small tablespoons into each muffin cup and press a roll into the center of each.
Bake for 10-12 minutes.
Remove from oven and press a mini pretzel into the top of each.
Let cool completely before removing from muffin tins.
Adapted from Cookies & Cups
SALT & PREPPY https://www.saltandpreppy.com/