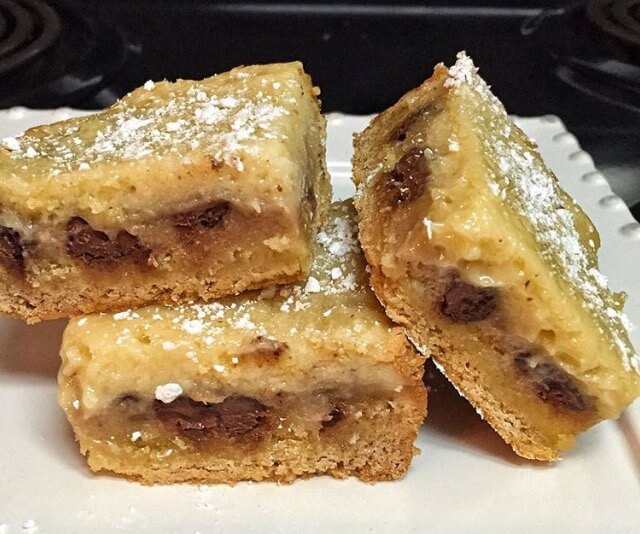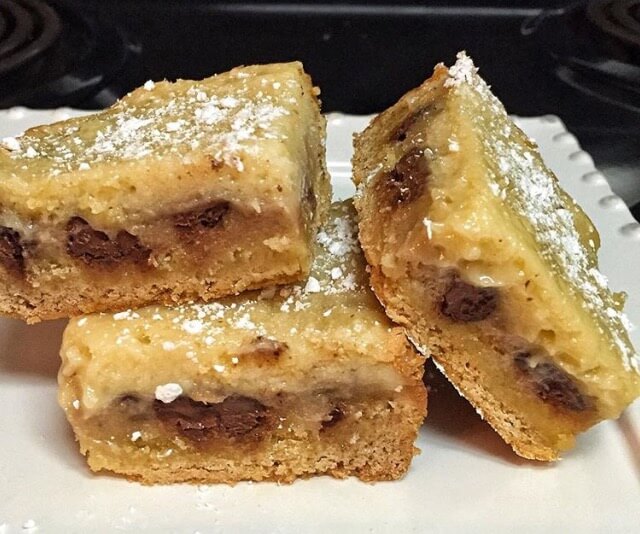 Cookie Dough Butter Bars
2016-12-31 18:14:50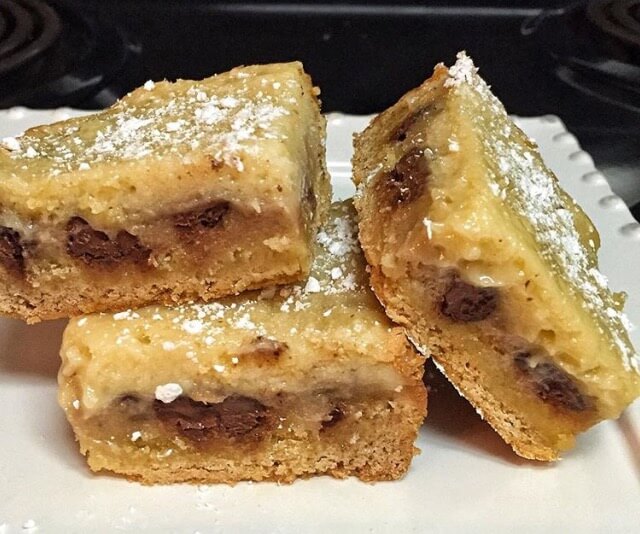 Base
1 box yellow cake mix
1/2 cup butter, melted
1 egg
Cookie Dough Filling
1/2 cup butter, room temp.
1 cup light brown sugar
2 tablespoons milk
1 teaspoon vanilla extract
1 cup flour
1/2 teaspoon kosher salt
1 cup milk chocolate chips
Cream Cheese Layer
8 oz. cream cheese, room temp.
1/3 cup light brown sugar
1 teaspoon vanilla
2 eggs
1 1/2 cups powdered sugar
Instructions
Preheat oven to 325 degrees. Line a 9X13 pan with foil and spray with pam.
In a large bowl, mix cake mix, egg and melted butter. Press into pan.
Next make the Cookie Dough Filling. In a large bowl cream the butter and sugar together. Add the milk and vanilla. Beat in the flour and salt. Stir in chocolate chips. Spread on top of cake base, leaving 1/2 inch around the edges.
In a medium bowl, beat cream cheese and sugar until smooth. Add in eggs and vanilla. Beat in powdered sugar until smooth. Pour over Cookie Dough layer.
Bake for 30-35 minutes until edges are lightly golden and center is almost set but still jiggly.
Allow to cool completely before transferring to fridge.
Chill at least 2 hours (I like to overnight) and dust with powdered sugar before cutting into squares.
Adapted from Cookies & Cups
SALT & PREPPY https://www.saltandpreppy.com/