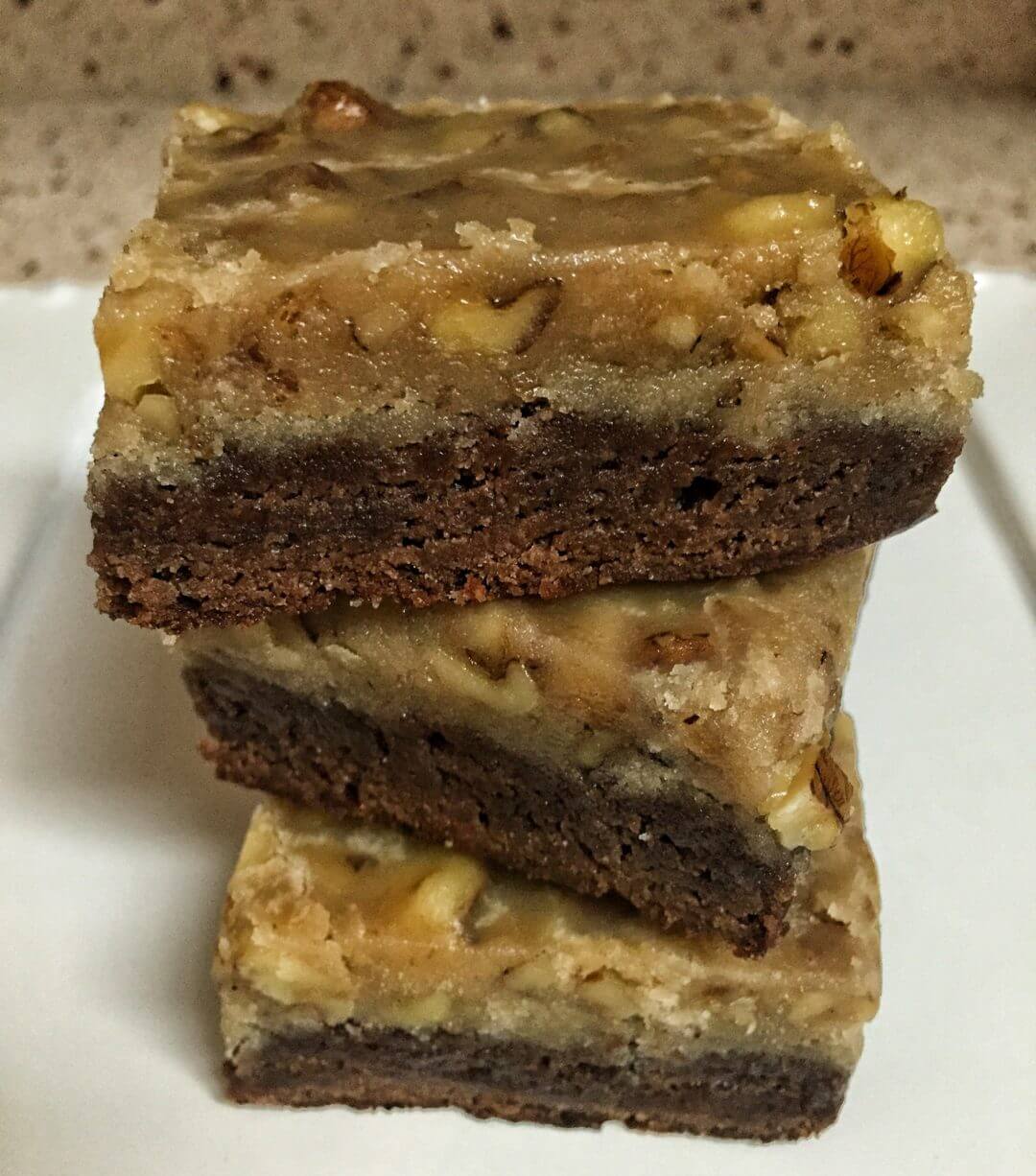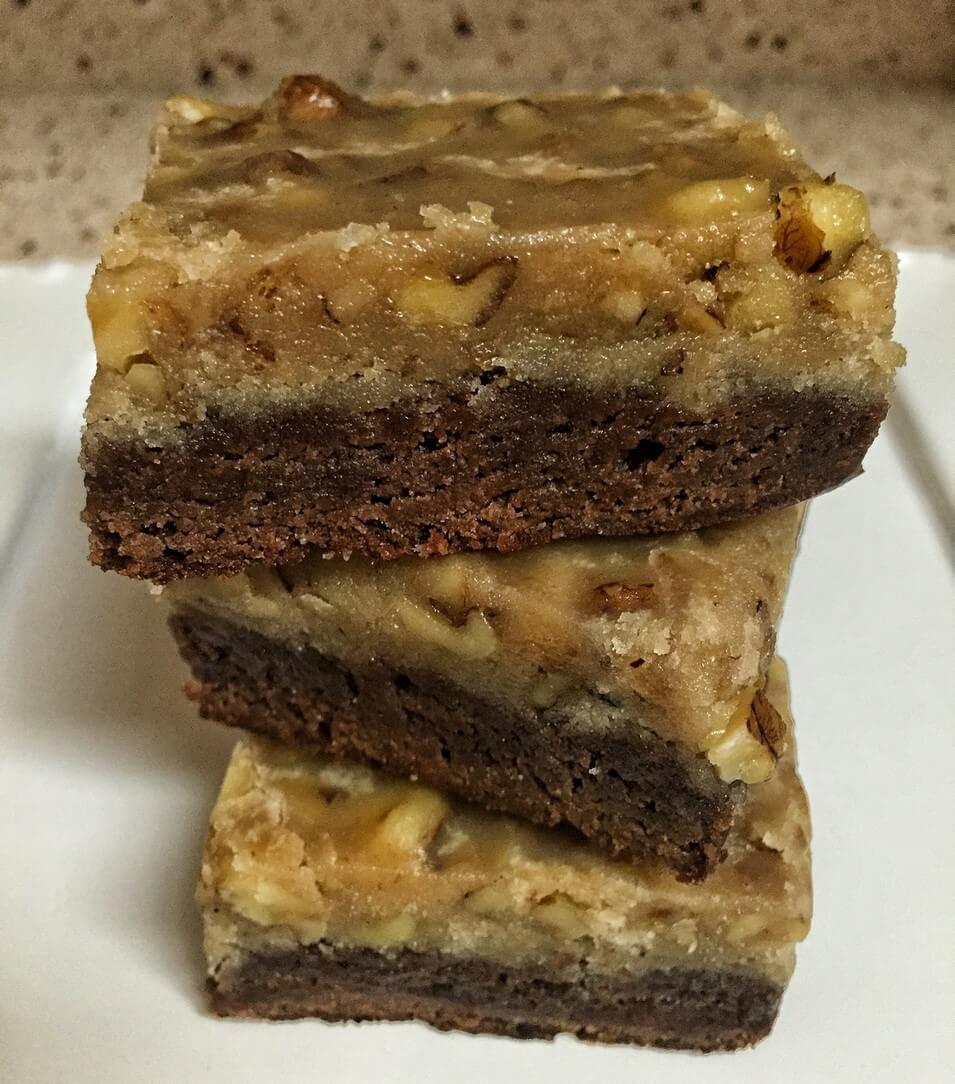 Praline Brownies
2016-09-10 15:21:58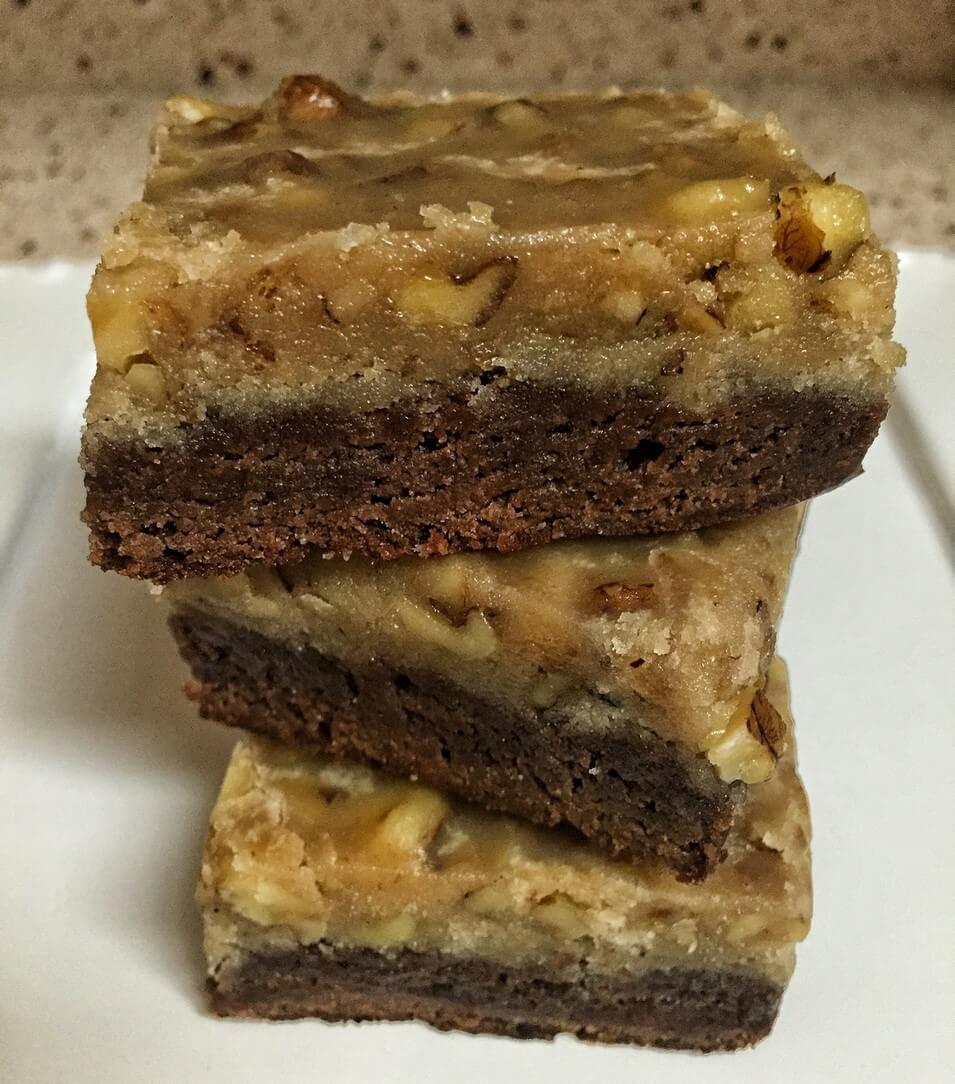 Ingredients
1 box brownie mix (plus whatever other ingredients recipe calls for)
6 tablespoons butter
1/2 cup heavy cream
1 1/2 cups light brown sugar
1/2 teaspoon salt
1 teaspoon vanilla
1 1/2 cups powdered sugar
1 1/2 cups pecans, chopped
Instructions
Spray a 9X13 pan with pam and prepare the boxed brownie mix according to package instructions. Bake for time on package (usually 20-25 minutes).
Meanwhile, in a large pan over medium heat add the butter, cream, brown sugar and salt. Allow to come to a boil and cook, 2 minutes. Add in the vanilla and powdered sugar and stir until smooth. Stir in nuts and allow mixture to sit for 5 minutes before pouring over cooled brownies.
Allow to set for 1 hour before slicing into bars.
Adapted from http://cookiesandcups.com/praline-brownies/
Adapted from http://cookiesandcups.com/praline-brownies/
SALT & PREPPY https://www.saltandpreppy.com/