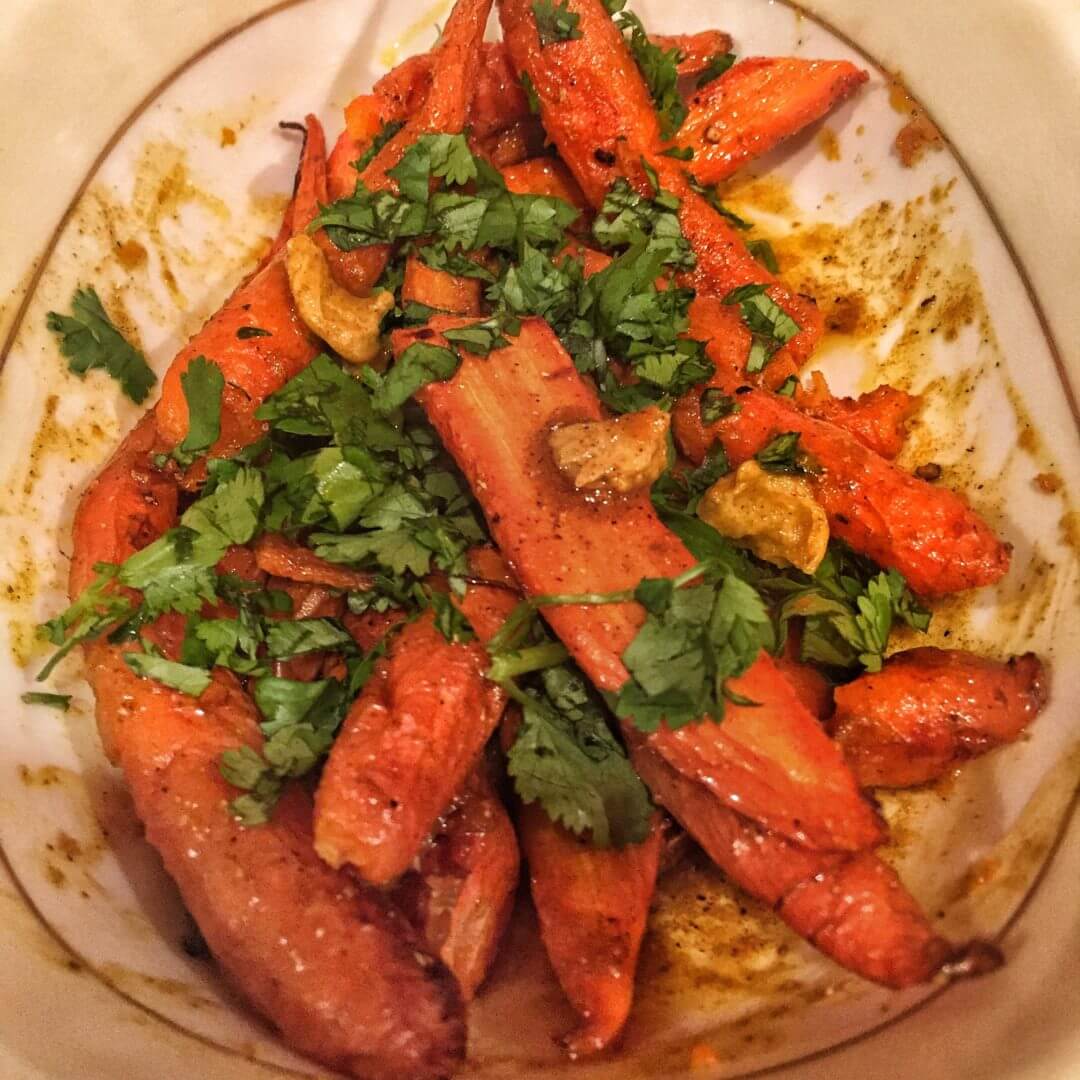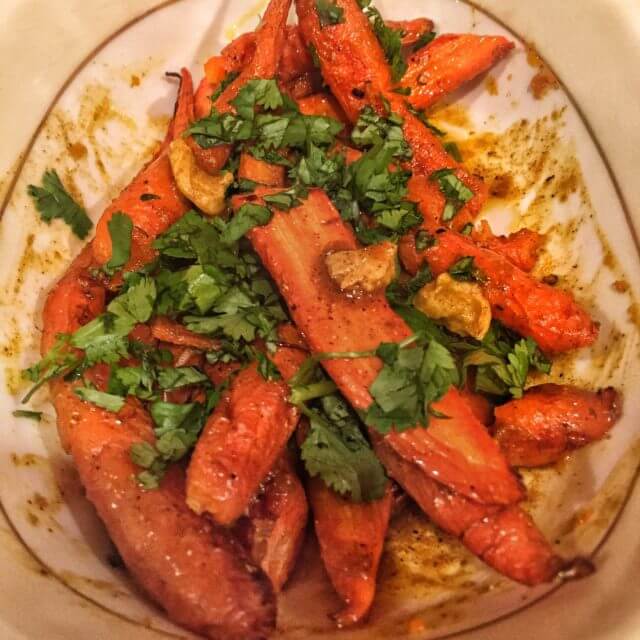 Curried Carrots w. Cilantro
2016-12-31 10:33:28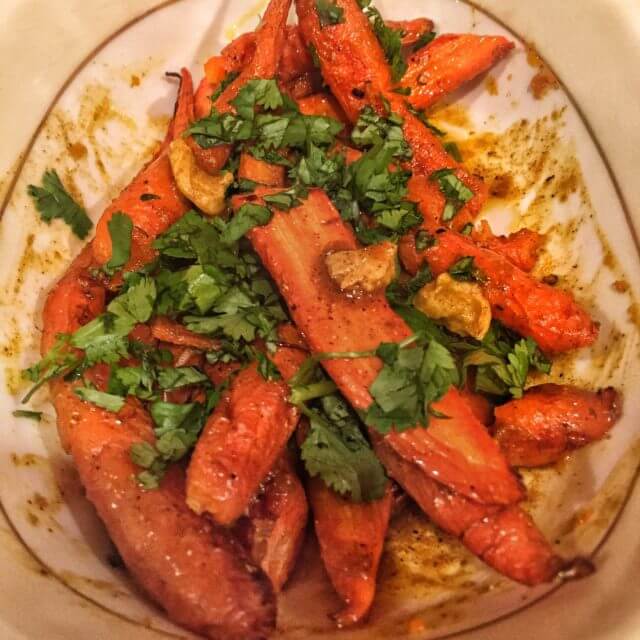 Serves 4
Ingredients
3 pounds carrots, peeled
2 teaspoons curry powder
1/2 stick butter, softened
1 orange, zest
1/4 cup cilantro, chopped
1/4 cup golden raisins, or cranberries
Instructions
Bring a large pot of salted water to a boil. Add carrots and cook until tender, 10 minutes.
In a small skillet, heat the curry over low heat, 2 minutes. Add to a small bowl with the butter, zest of 1/2 orange, salt and pepper and mash until combined.
Drain carrots and transfer to a serving bowl. Top with dollops of curry butter, cilantro and golden raisins. Season with additional salt if needed.
SALT & PREPPY https://www.saltandpreppy.com/