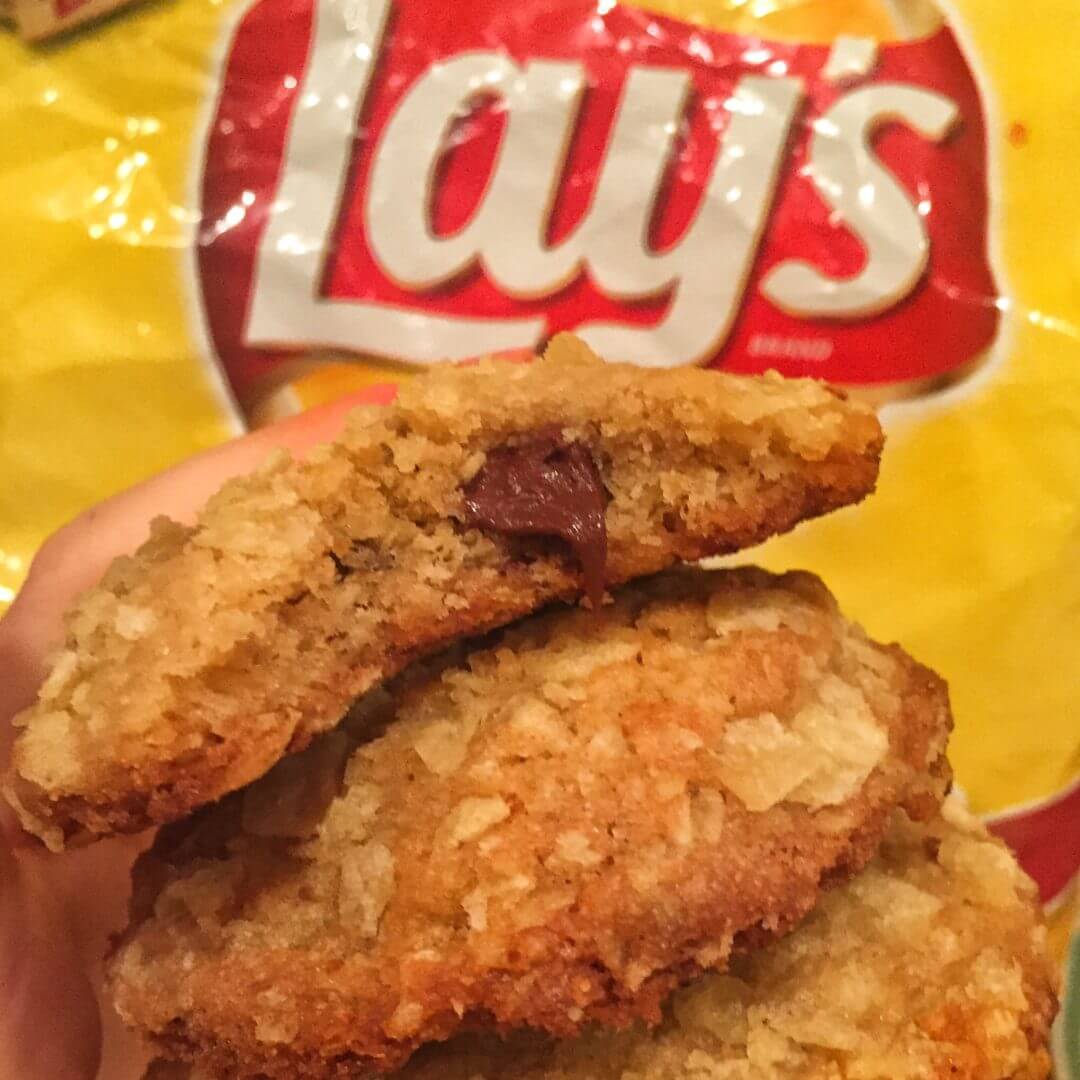 Pot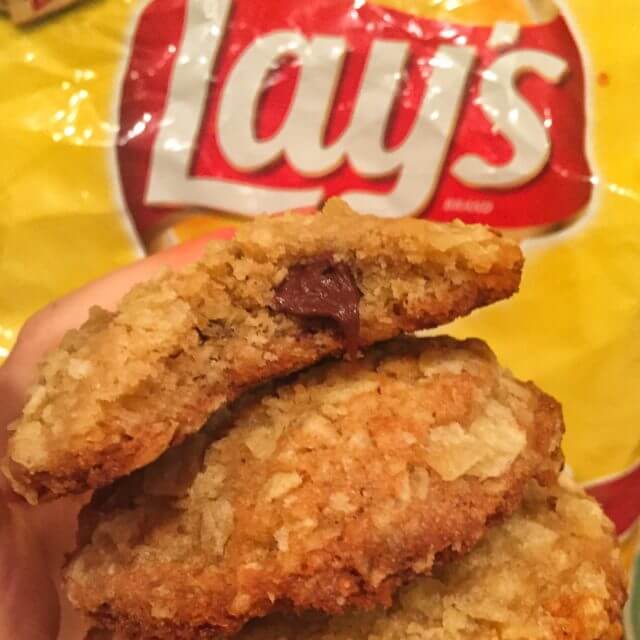 Potato Chip Cookies
2017-12-19 06:13:36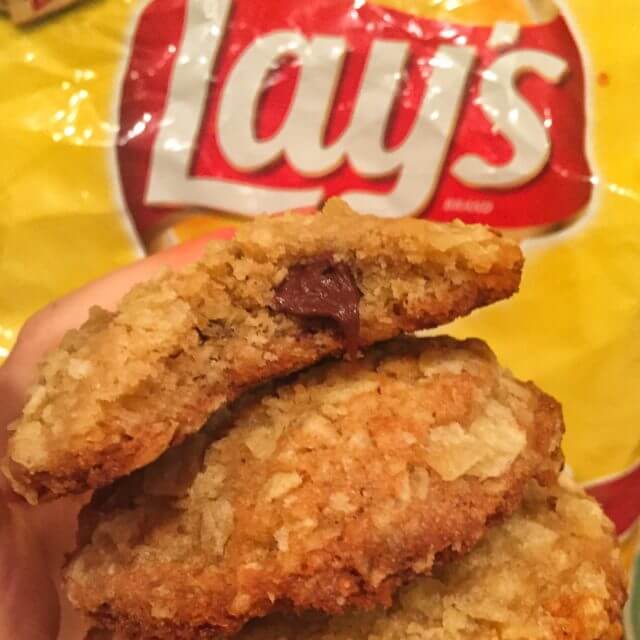 Ingredients
2 cups flour
1/2 teaspoons baking soda
1 1/2 sticks butter
1 cup light brown sugar
1/2 cup sugar
1 egg + 1 egg yolk
2 teaspoons vanilla extract
1 1/2 cups crushed plain potato chips (I use Lay's)
1 cup semisweet chocolate chips
Instructions
Preheat the oven to 325 degrees and spray two baking sheets with pam. In a small bowl, whisk together the flour and baking soda.
In a small pan, melt the butter over medium heat and cook until browned, swirling to avoid burning, 7 minutes.
In a large bowl, whisk together the browned butter, brown sugar and sugar. Stir in the eggs and vanilla extract until combined. Switching to a spoon, add in the flour mixture, half at a time. Fold in the potato chips and chocolate chips.
Spoon the dough into large tablespoons, roll into balls and place 2 inches apart on the baking sheets. Bake for 12-14 minutes.
Remove and let cool slightly before eating.
Adapted from How Sweet Eats
SALT & PREPPY https://www.saltandpreppy.com/