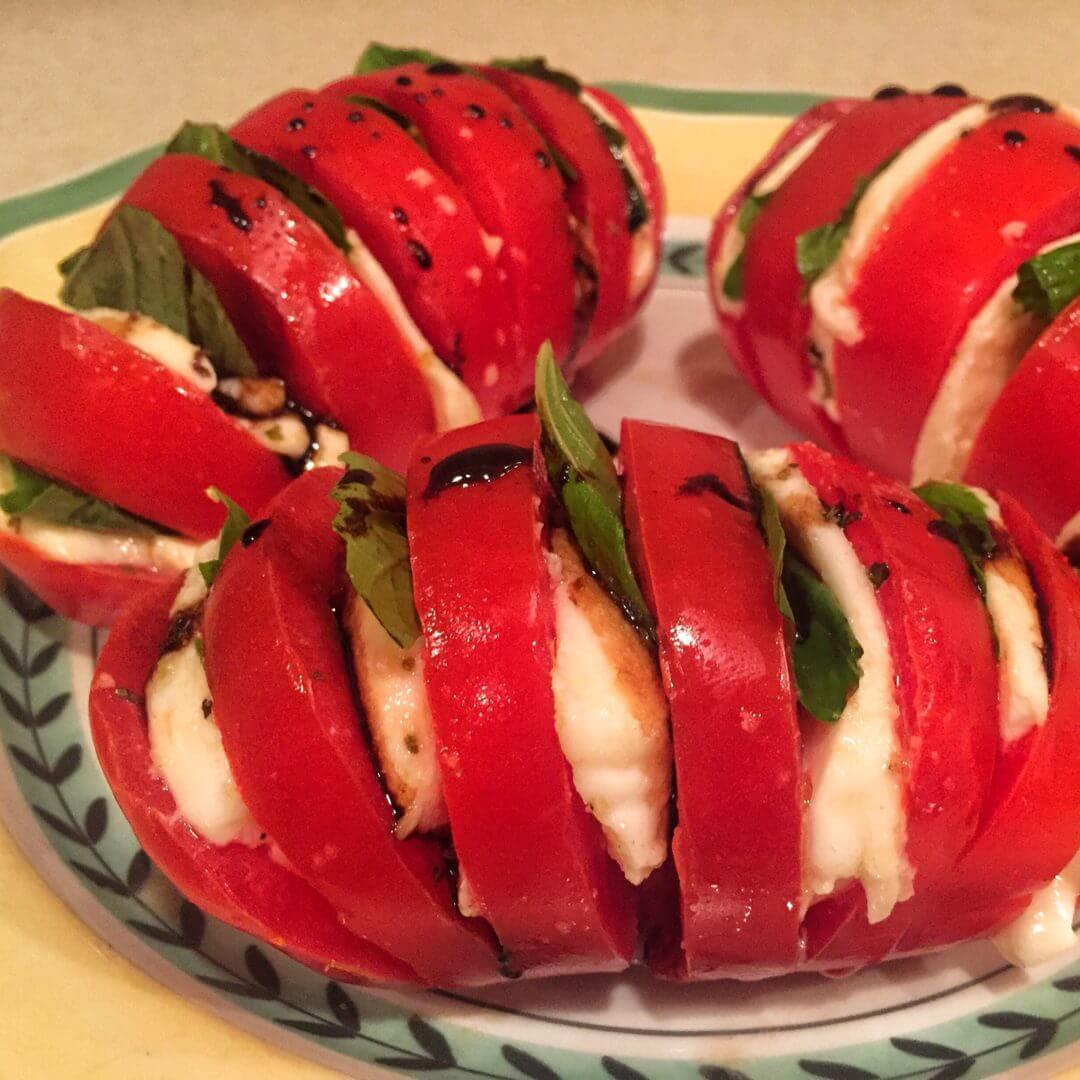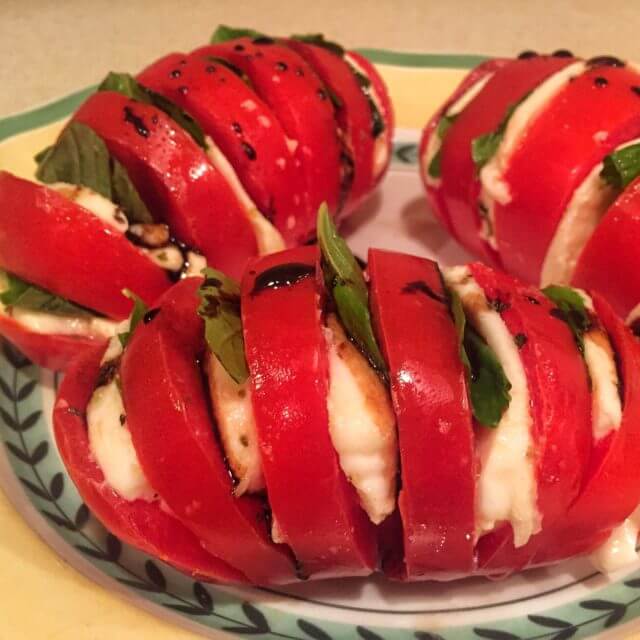 Hasselback Caprese Tomatoes
2017-12-19 06:04:24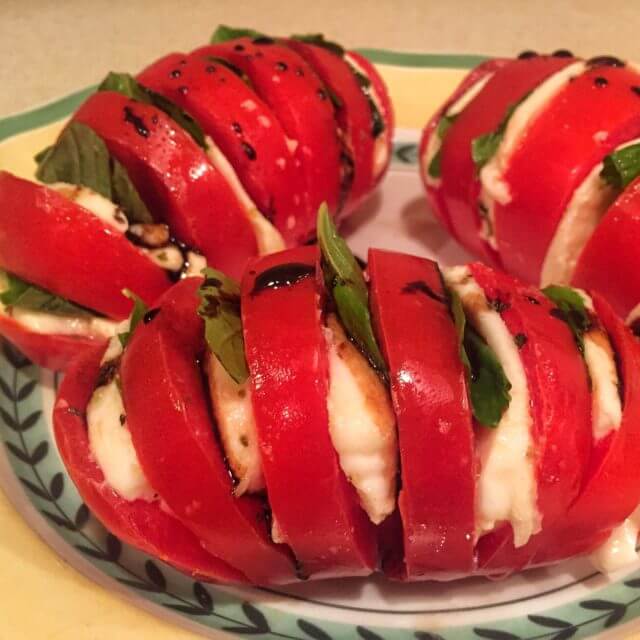 Ingredients
4 roma tomatoes
1small log, fresh mozzarella cheese
10 basil leaves
1/2 cup balsamic vinegar
1 tablespoon extra-virgin olive oil
Instructions
Thinly slice each tomato (1/2 inch), careful not to cut through the bottom.
Cut the mozzarella into 1/2 inch slices. Cut each slice in half.
Layer a basil leaf on top of each mozzarella slice and wedge in between each tomato slice.
In a small pot, bring the balsamic vinegar to a boil and reduce to simmer until thick, 5 minutes.
Drizzle the vinegar and olive oil over the tomatoes.
Season with salt and pepper.
SALT & PREPPY https://www.saltandpreppy.com/