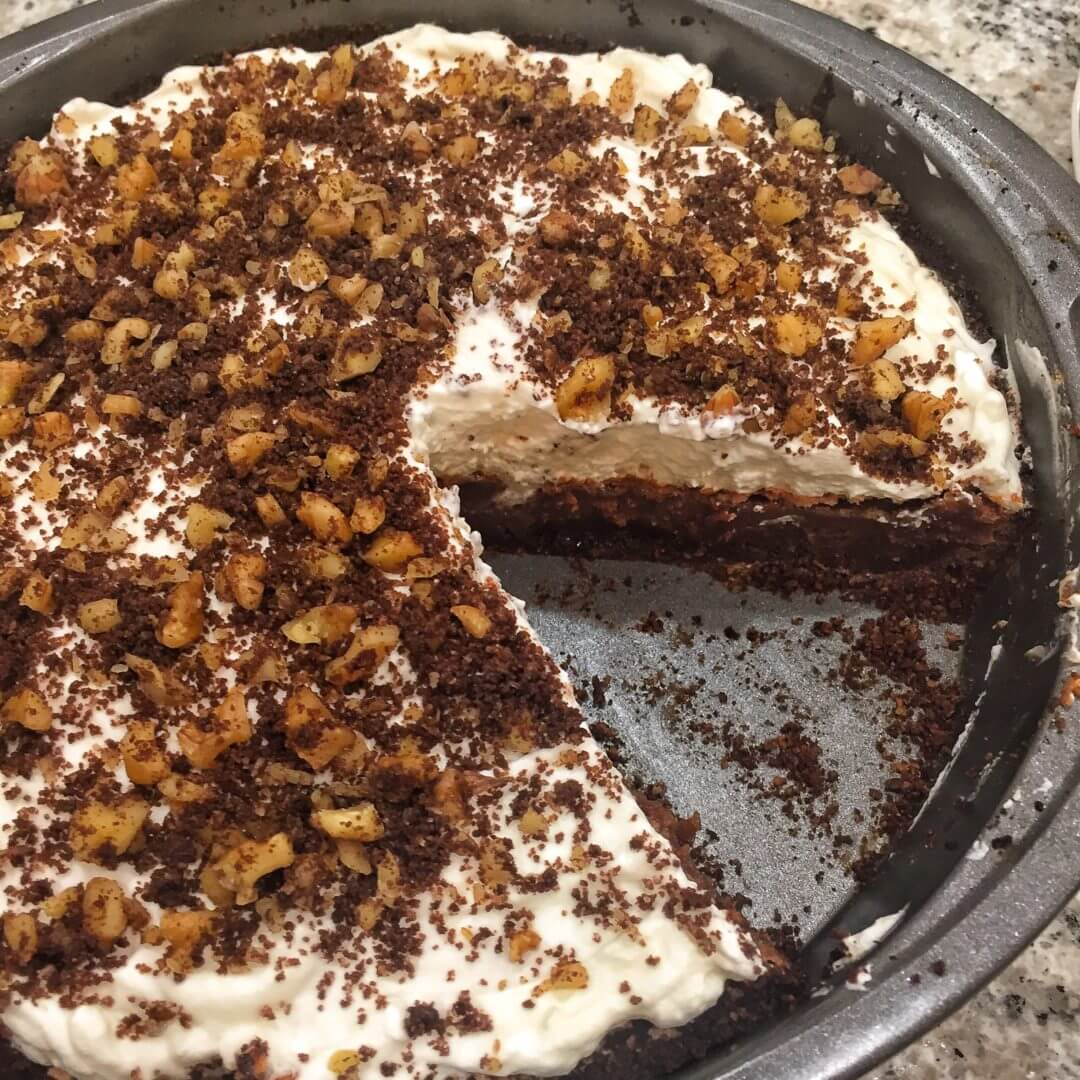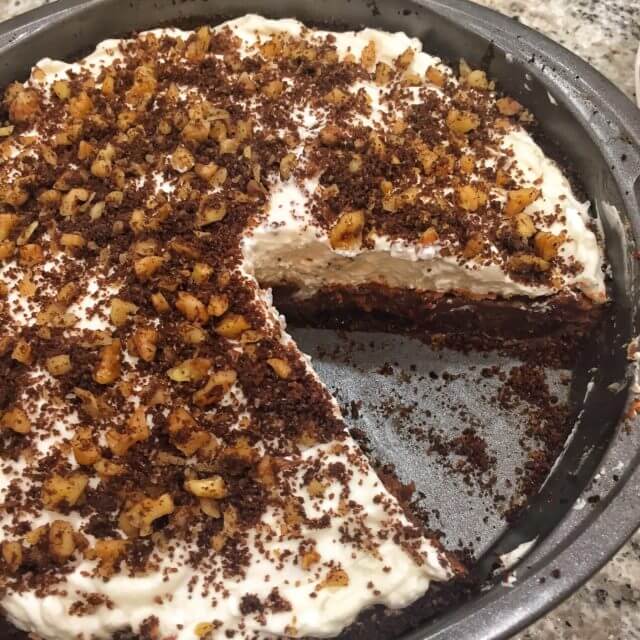 Mississippi Mud Pie
2017-07-06 14:26:05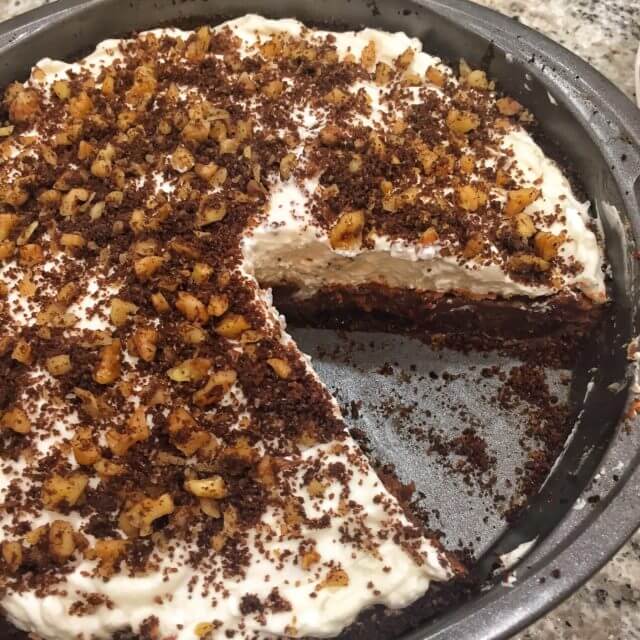 Serves 8
Crust
9 Chocolate graham crackers (1 sleeve)
1/3 cup chopped pecans (walnuts also work great)
3 tablespoons butter, melted
Filling
1 stick butter
2 ounces unsweetened chocolate, chopped
2 tablespoons flour
1 1/4 cups sugar
2 tablespoons light corn syrup
2 tablespoons coffee-flavored liqueur
1 1/2 teaspoons vanilla extract
3 eggs
Topping
1 1/2 cups heavy cream
1 tablespoon confectioners' sugar
1/2 teaspoon vanilla extract
3 tablespoons pecans, chopped
For the Crust
Preheat the oven to 375 degrees and spray a 9-inch pie pan with pam. Add the graham crackers to a food processor and pulse until fine. Add the melted butter and pulse until combined. Transfer to the pie plate (reserving 2 tablespoons in a separate bowl) and using your hands, press into the bottom and up the sides. Bake for 10 minutes.
While the crust is baking, begin making the filling. In a medium pot over medium heat, melt together the butter and chocolate until smooth. Remove from the heat and add the flour and a pinch of salt. Add in the sugar, corn syrup, coffee liqueur and vanilla. Add the eggs, one at a time, stirring until smooth (making sure the mixture is cool first or the eggs will scramble). Pour the filling into the prepared crust and bake for 30 minutes. You may notice the pie cracks on top and that is completely fine. Let cool and transfer to the fridge (minimum two hours).
While cooling, make the topping. In a large bowl, beat the heavy cream, confectioners sugar and vanilla until soft peaks form. Top the cooled pie with the whipped cream and sprinkle with the reserved crust crumbs and chopped nuts.
Notes
Depending on the consistency you prefer, this pie is great served chilled for a mousse-like texture or frozen for a more fudge-like consistency.
Adapted from Food Network Magazine
SALT & PREPPY https://www.saltandpreppy.com/