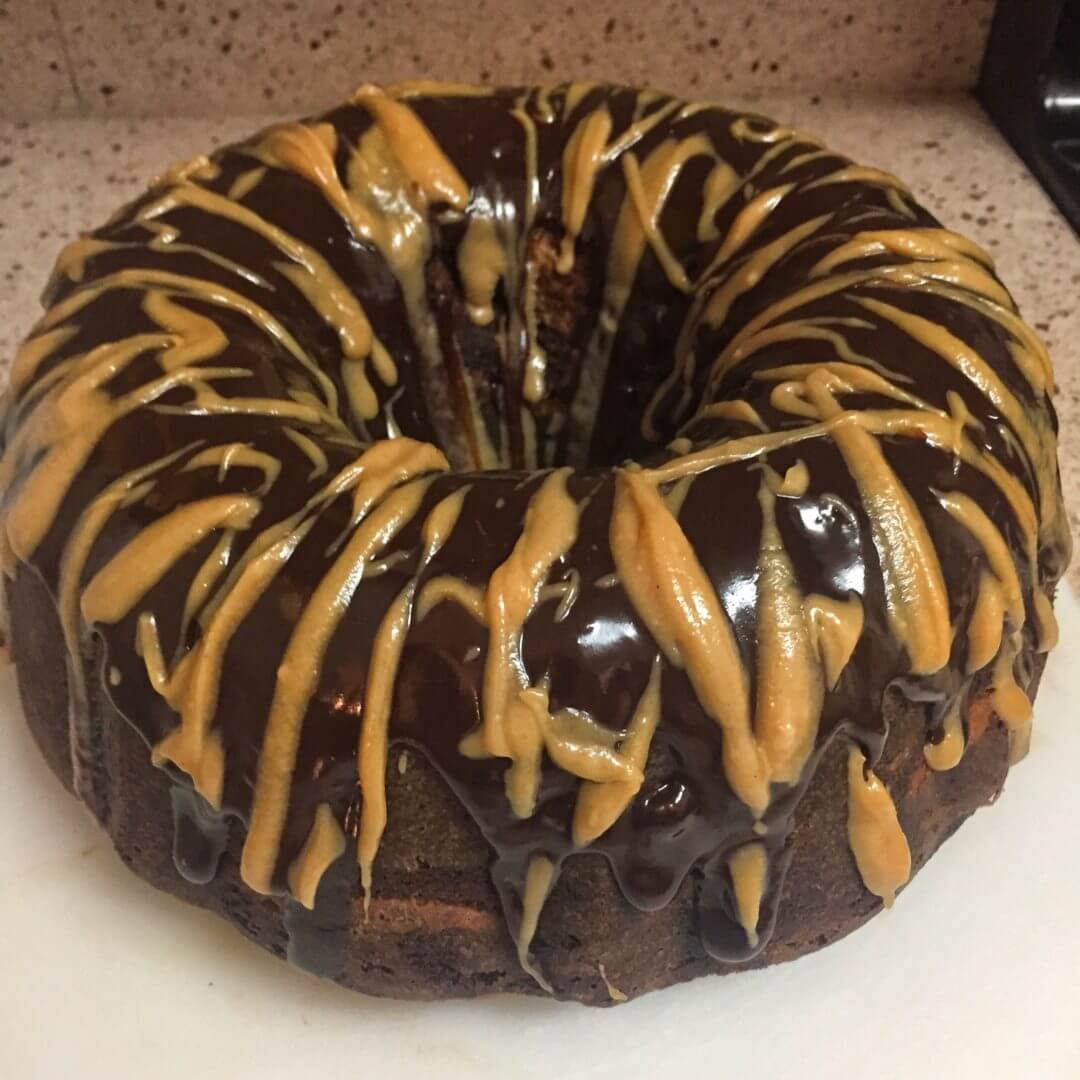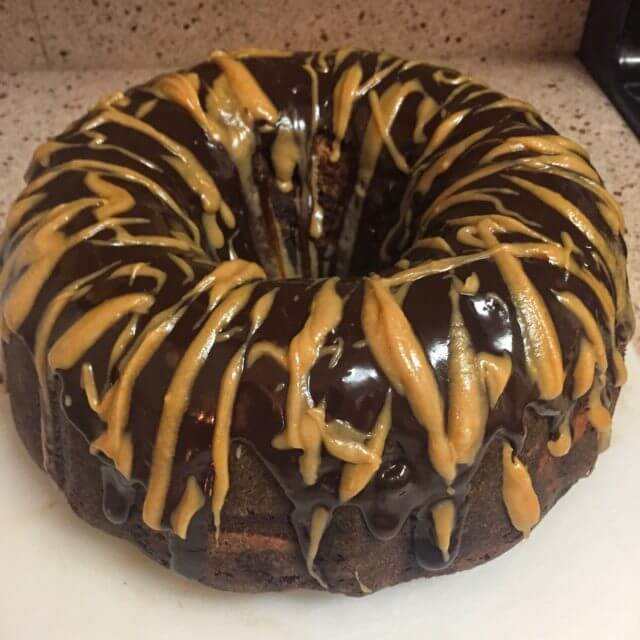 Chocolate Peanut Butter Bundt Cake
2017-08-21 14:08:18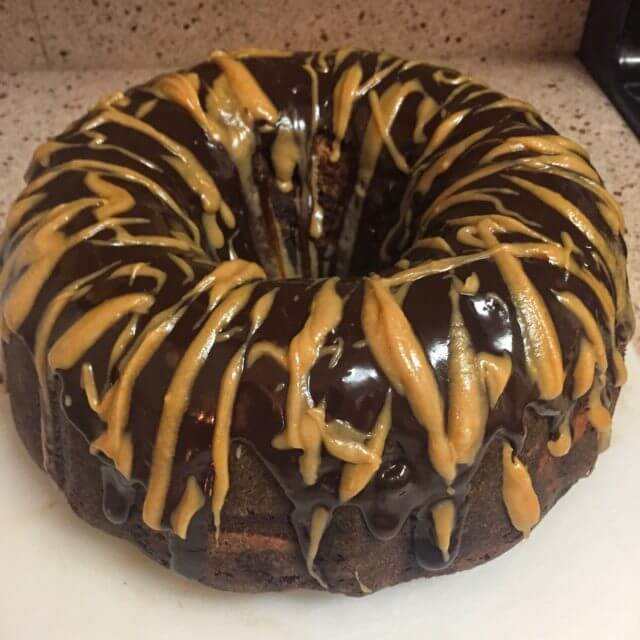 Serves 8
Chocolate Batter
1 cup sugar
¼ cup oil
1 egg
1 teaspoon vanilla
1/2 cup milk
1/2 cup boiling water
2 teaspoons instant espresso powder
3/4 cup + 2 tablespoons flour
1/2 cup + 2 tablespoons cocoa powder
3/4 teaspoon baking powder
1/2 tsp baking soda
1/2 tsp salt
Peanut Butter Batter
1/4 cup butter, room temperature
3/4 cup peanut butter
1 cup sugar
1 egg
1 teaspoon vanilla
1 1/3 cups flour
2 teaspoons baking powder
1/2 teaspoon salt
1 cup milk
Peanut Butter Ganache
2 tablespoons peanut butter
2-3 tablespoons whole milk
3/4 cup powdered sugar, sifted
Chocolate Ganache
1/2 cup milk chocolate chips
3 tablespoons heavy cream
Instructions
Preheat oven to 350 degrees, spray a Bundt Cake pan with pam and sprinkle with flour.
For the Chocolate Cake layer, in a large bowl beat together the sugar and oil. Combine the instant espresso powder with the boiling water. In a small bowl, whisk together the egg, vanilla, milk and cooled espresso. Beat in to the sugar and oil mixture. In a separate medium bowl, stir together the flour, cocoa powder, baking powder soda and salt. Add the dry ingredients to the wet, 1/3 at a time, beating to combine.
Next begin making the peanut butter batter. In a large bowl, cream the butter, peanut butter and sugar together. Beat in egg and vanilla. In a separate medium bowl, combine the flour, baking powder and salt. Add 1/3 of your dry ingredients to the wet, followed by 1/3 cup of milk. Alternate until everything is added.
Pour half the chocolate batter into the pan. Pour the peanut butter batter over the chocolate and use a butter knife to swirl. Pour the remaining chocolate batter on top and bake for 45 minutes or until a toothpick inserted into the center comes out clean.
While the cake is baking, make the peanut butter ganache by beating ingredients together in a medium bowl until smooth.
Next make the chocolate ganache. Add the heavy cream to a medium microwave safe bowl and microwave until hot, 45 seconds. Add the chocolate chips to the hot cream and stir until smooth.
Once the cake has cooled for 10-15 minutes, invert onto a large plate or cookie sheet. Allow the cake to cool completely for one hour minimum (I placed mine in the fridge to speed along.
Pour the chocolate ganache over the top of the entire cake, allowing to drip over sides. Using a fork, drop streaks of peanut butter ganache over the chocolate. Slice and enjoy!
Adapted from Like Mother, Like Daughter
SALT & PREPPY https://www.saltandpreppy.com/