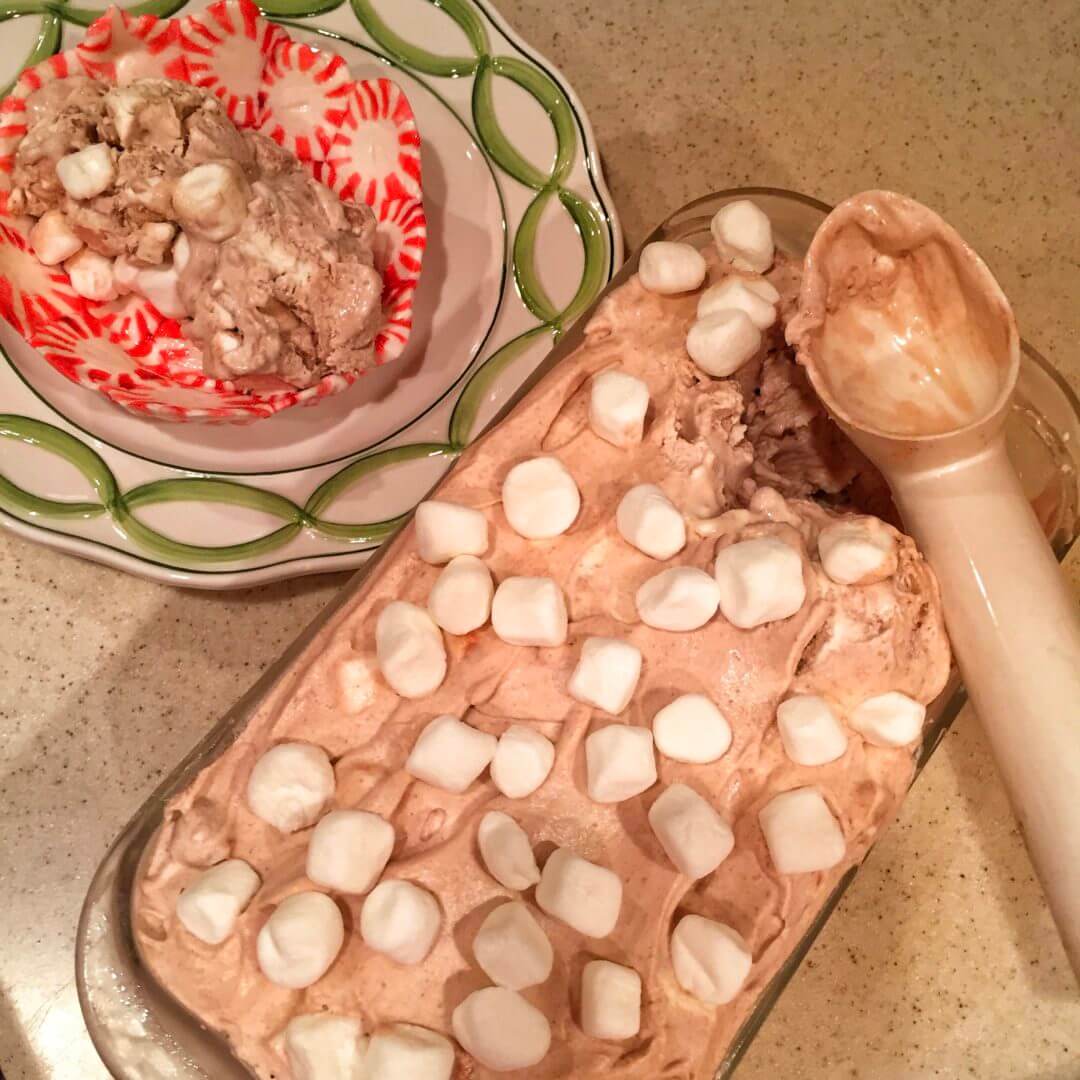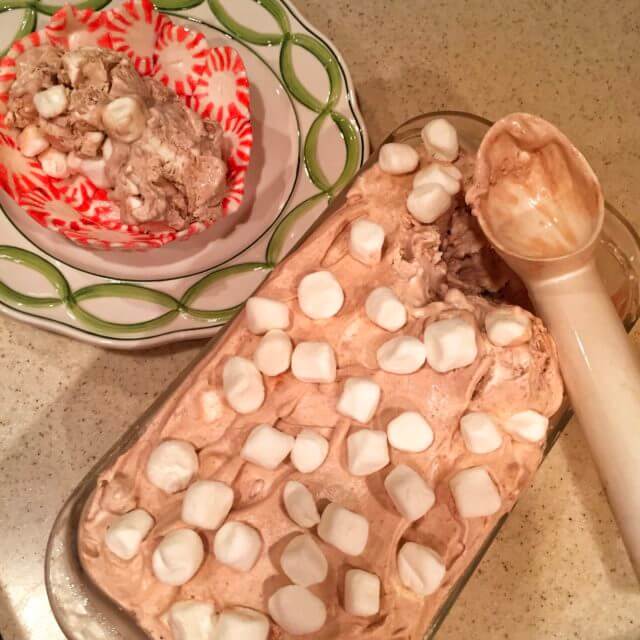 Hot Cocoa Ice Cream
2018-05-24 15:21:05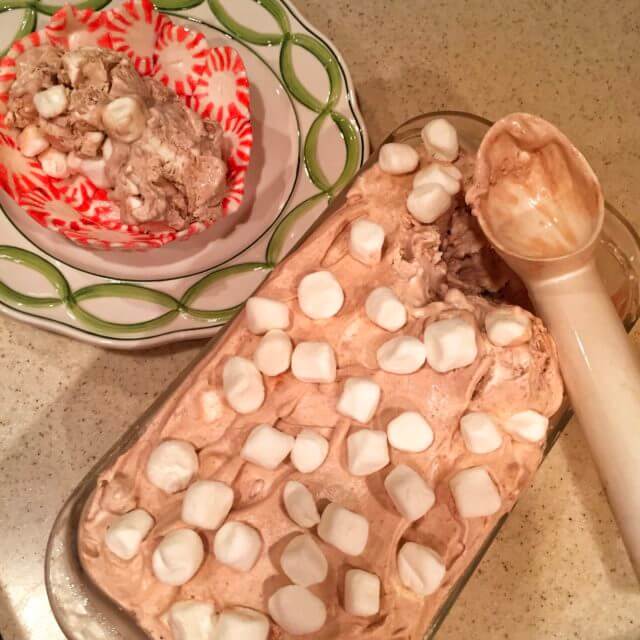 Serves 6
Ingredients
3 cups heavy cream
1- 14 oz. can sweetened condensed milk
3 hot cocoa packets
1 cup mini marshmallows
Instructions
In a large bowl, beat the heavy cream until stiff peaks form, 7 minutes.
Fold in sweetened condensed milk, hot cocoa packets, and mini marshmallows.
Transfer to a 9X5 loaf pan and smooth the top with a spatula.
Top with additional marshmallows and freeze until firm, 5 hours.
When ready to serve, remove from freezer to let soften, 10 minutes.
Notes
Delicious when served in my Candy Cane Bowls and topped with melted dark chocolate!
Adapted from Delish
SALT & PREPPY https://www.saltandpreppy.com/