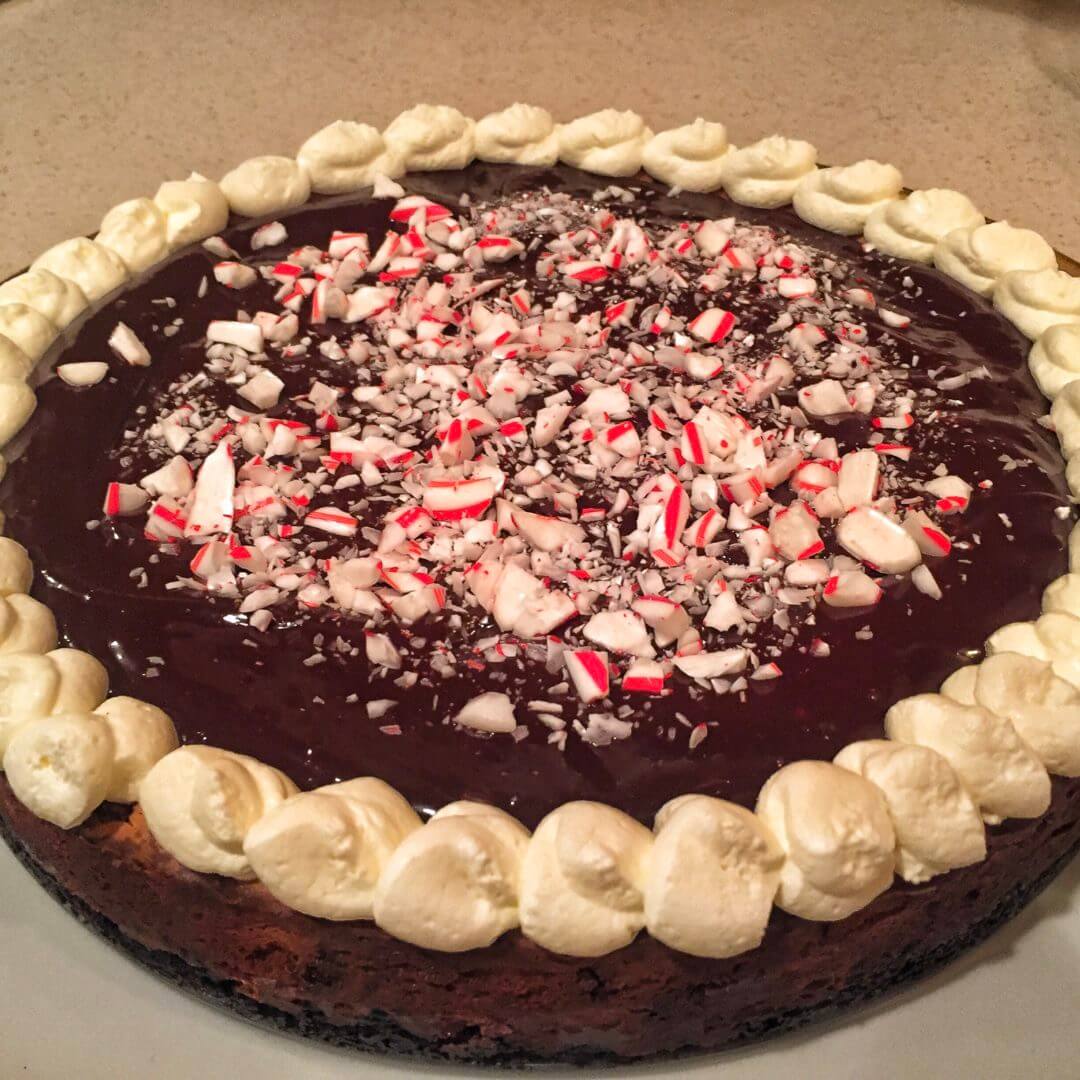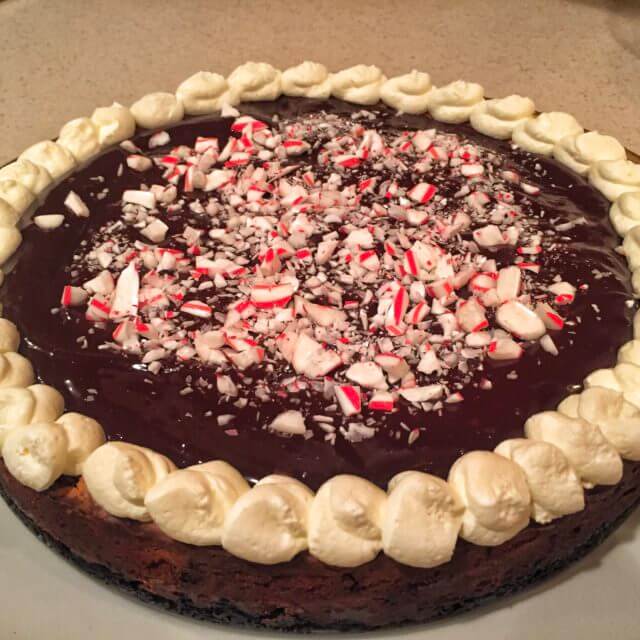 Candy Cane Cheesecake
2018-05-23 15:48:55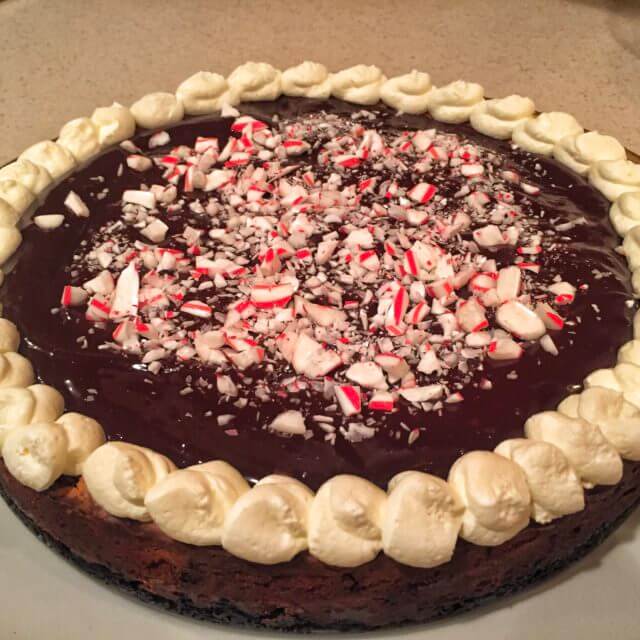 Serves 8
Crust
18 oreos
1/3 cup butter
2 tablespoons sugar
Filling
3 - 8 oz. packages cream cheese, softened
3/4 cup sugar
3 tablespoons flour
4 eggs
1 cup sour cream
2 tablespoons vanilla
1/2 teaspoon peppermint extract
6 candy canes, crushed
Chocolate Ganache
4 oz. chocolate chips (I like semi-sweet)
1/2 cup heavy cream
Whipped cream
1 cup heavy whipping cream
2 tablespoons sugar
1 candy cane, crushed (for garnish)
Instructions
Preheat the oven to 325 degrees and spray a 9 inch springform pan with pam.
To make the crust, pulse the oreos in a food processor until finely ground. Add butter and sugar and press into the bottom and up the sides of the pan.
In a bowl, beat together the cream cheese and sugar until smooth. Add in the flour and eggs one at a time, beating until blended! Stir in the sour cream and transfer to the cookie crust.
Bake for 35-40 minutes or until the center is set.
While the cheesecake is baking, bake the ganache by heating up the heavy cream in a medium microwave safe bowl for 45 seconds. Add the chocolate chips and stir until smooth.
While baking, also make the whipped cream by beating the cream and sugar together in a medium bowl until stiff peaks form, 7 minutes. Transfer to a ziplock bag with a corner cut out.
Once the cheesecake is done baking, pour the ganache over top. Pipe whipped cream circles around the perimeter of the cake. Top with crushed candy cane.
Refrigerate for minimum two hours. Serve and enjoy!
Notes
Especially insane when served with Candy Cane Ice Cream!
Adapted from https://www.tasteofhome.com/recipes/candy-cane-cheesecake
Adapted from https://www.tasteofhome.com/recipes/candy-cane-cheesecake
SALT & PREPPY https://www.saltandpreppy.com/