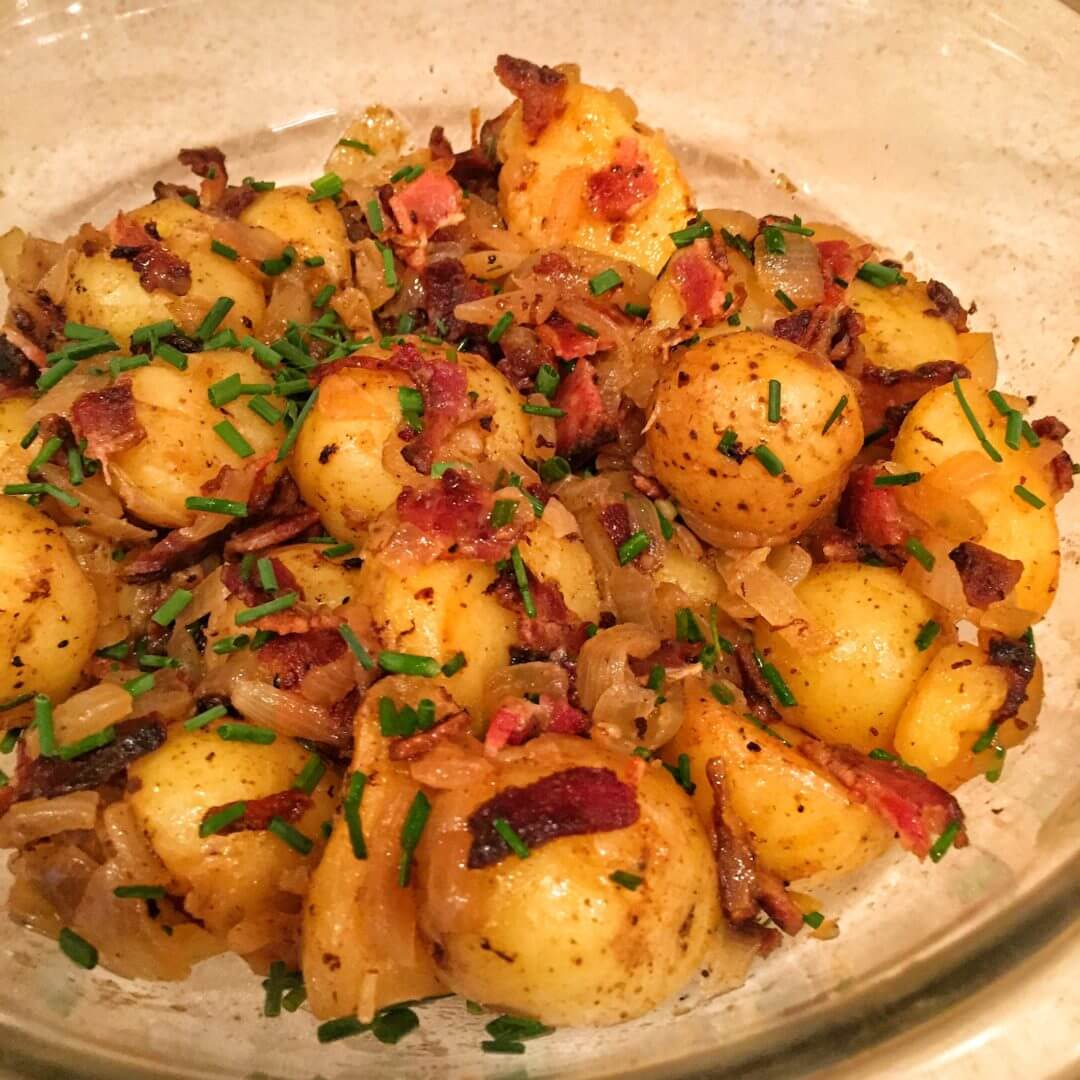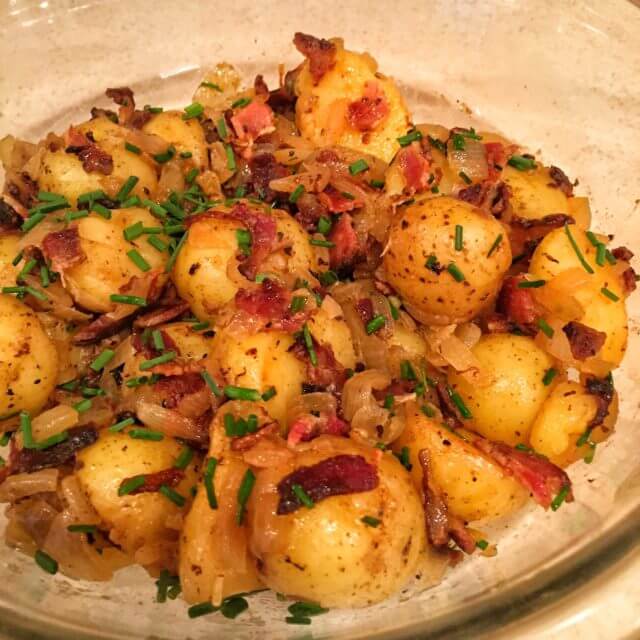 German Potato Salad
2017-12-19 05:59:21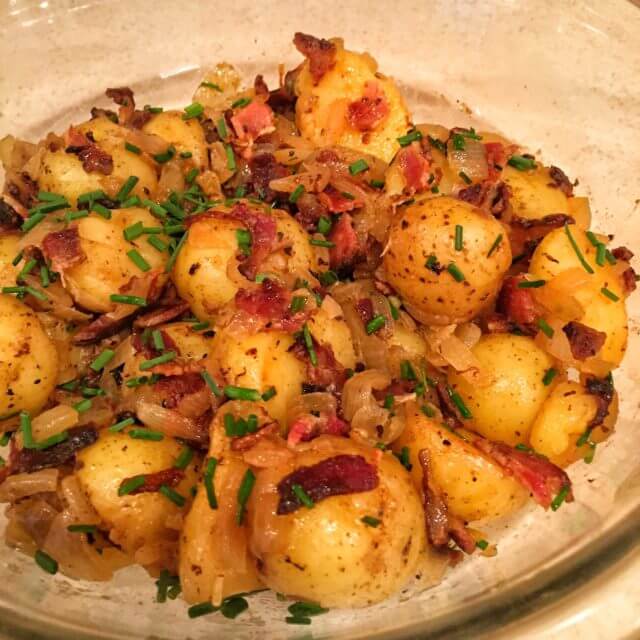 Serves 4
http://www.foodnetwork.com/recipes/anne-burrell/german-potato-salad-recipe-1925127
Ingredients
2 pounds new potatoes, cut in half
8 slices of bacon
1 onion, diced
1/2 cup chicken stock
1/4 cup apple cider vinegar
2 tablespoons fresh chives, chopped
Instructions
Place potatoes in a medium pot, cover with cold water and season with lots of salt (teaspoon). Bring to a boil and reduce to a simmer until the potatoes are tender, about 20 minutes. Drain and reserve.
Heat a tablespoon of olive oil in a large pan. Add bacon and cook until crisp, 7 minutes. Transfer to a plate. Add onion and cook until brown and slightly caramelized, 7 minutes. Add the chicken stock and vinegar. Add in potatoes and cook until the liquid has absorbed into the potatoes. Add in bacon and season with salt and pepper.
Top with fresh chopped chives.
Adapted from Food Network
Adapted from Food Network
SALT & PREPPY https://www.saltandpreppy.com/