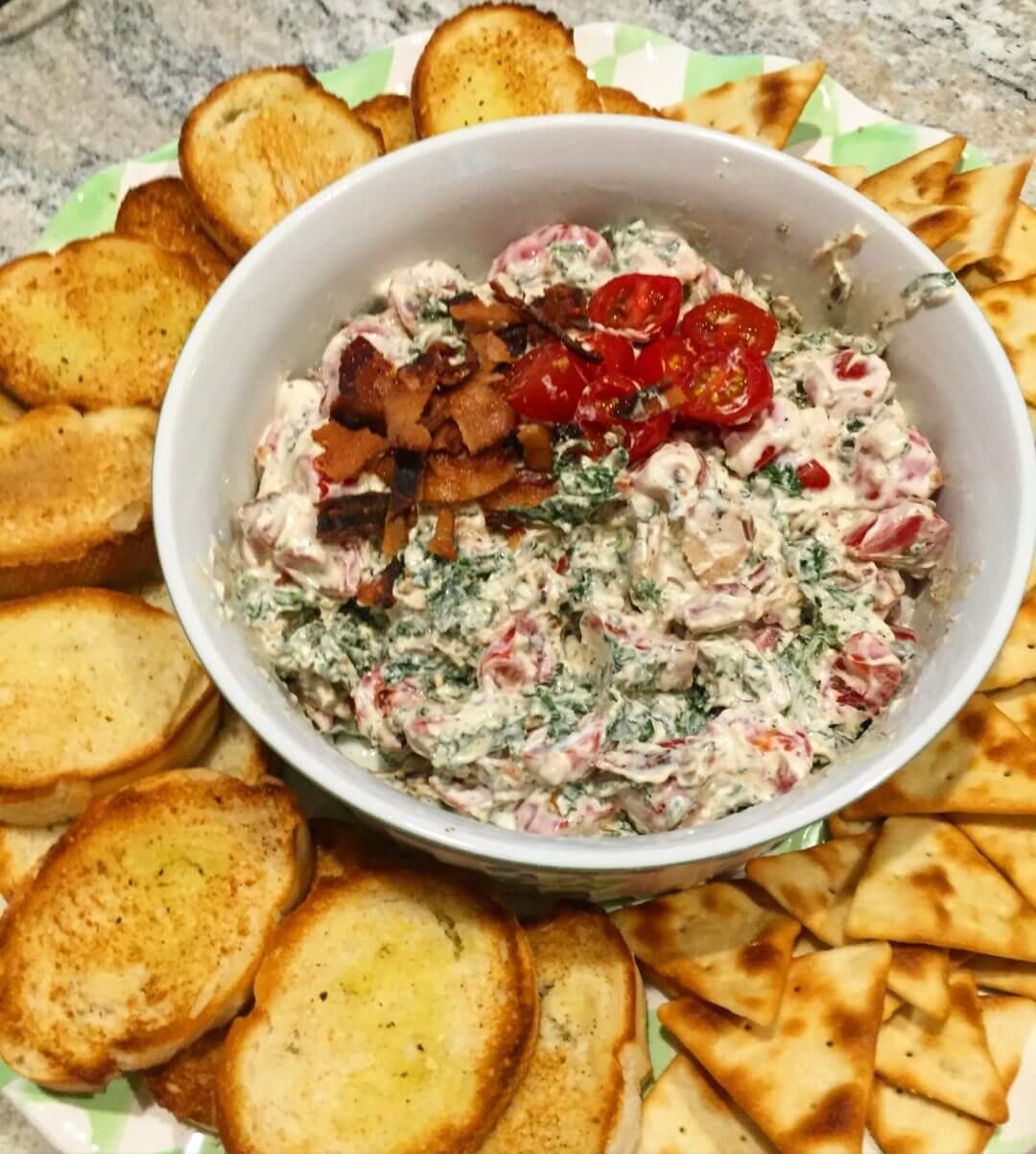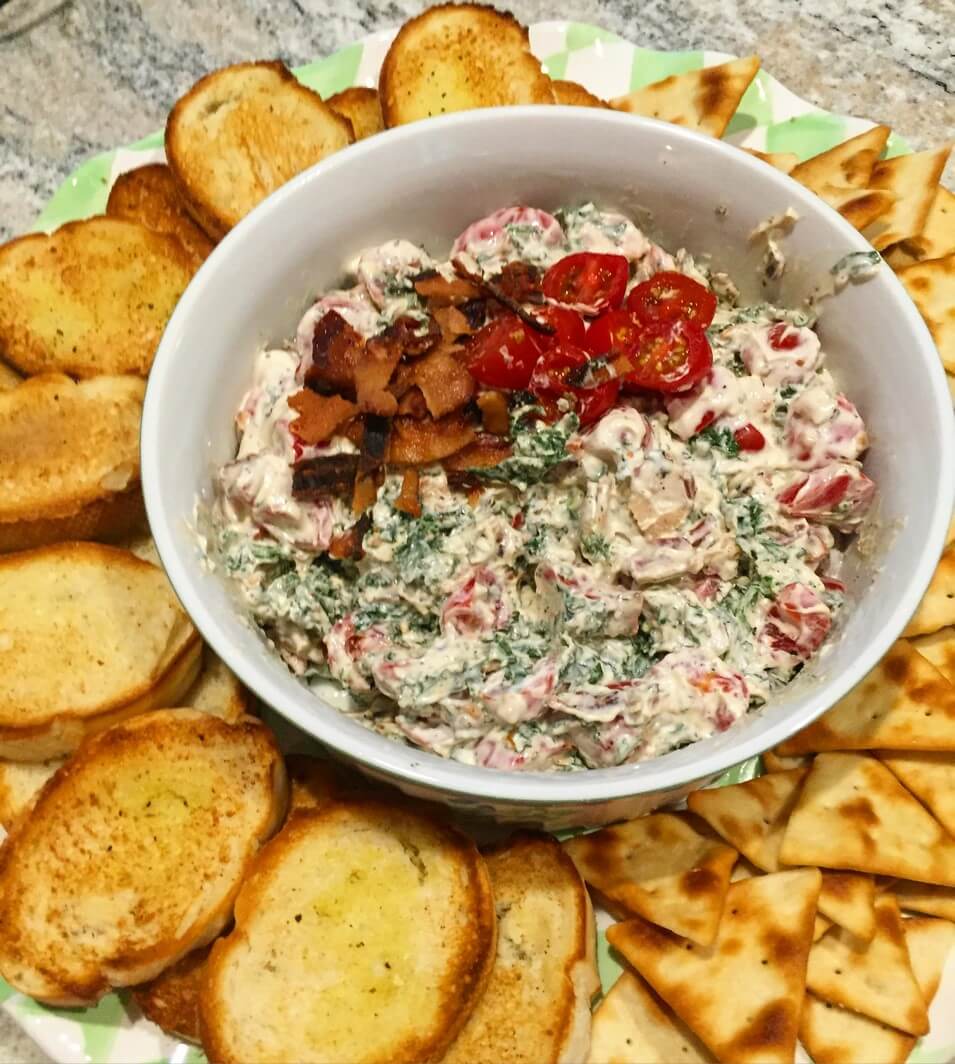 Grilled Kale BLT Dip
2016-07-26 18:14:26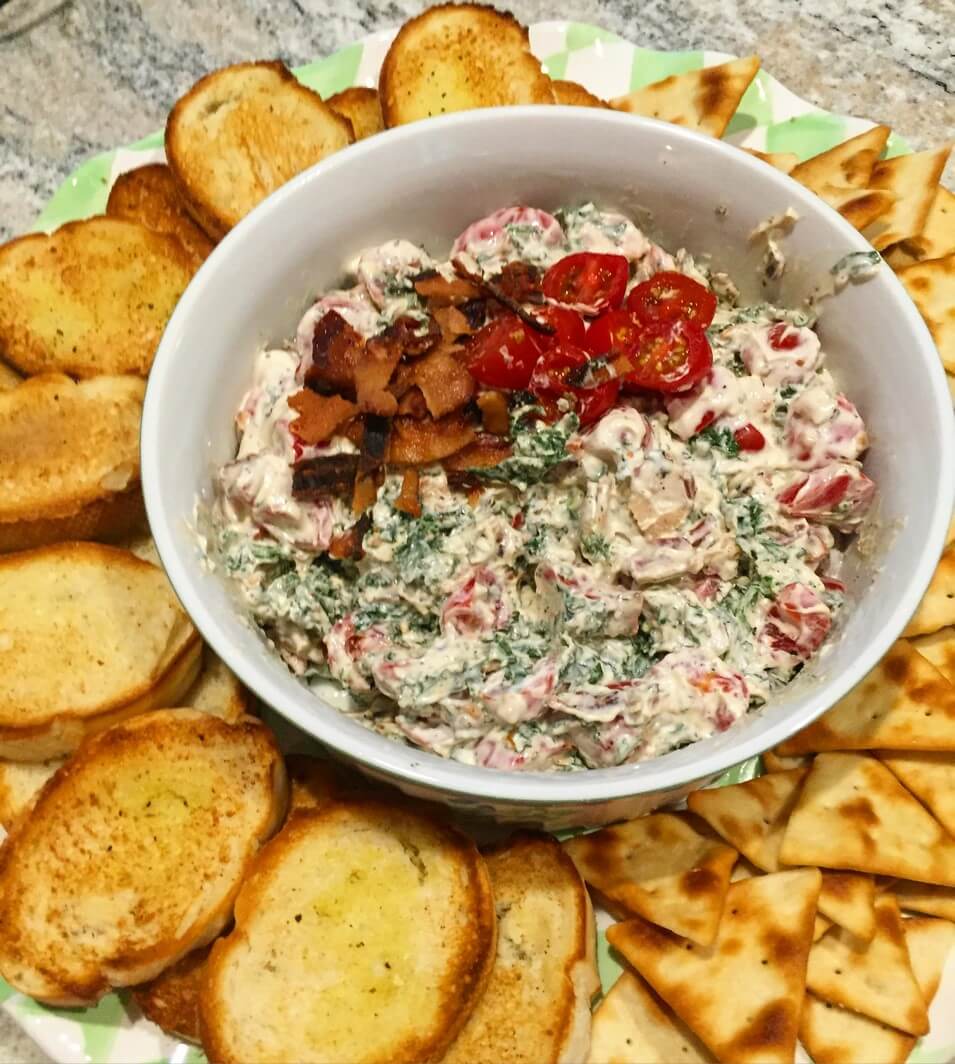 Serves 8
Ingredients
1 pound of bacon
4 large kale leaves
2 tablespoons olive oil
1 cup greek yogurt
1 cup mayo
1/4 teaspoon garlic powder
1 cup cherry tomatoes, quartered
1 baguette
Instructions
In a large pan cook the bacon until crisp and crumble once cooled. Reserve 2 tablespoons of the grease.
In a large bowl, rub the kale leaves with the olive oil and sprinkle with salt and pepper. Place on a hot grill and cook until slightly charred, two minutes a side. Return to bowl and let cool before slicing out the stems and chopping into fine pieces.
In a large bowl, whisk together the yogurt, mayo, garlic powder and 1/4 teaspoon pepper. Add in the cooked bacon, tomatoes and kale.
Place the dip in the fridge for 30 minutes before serving. Once ready to serve, slice the baguette into 1/2 inch slices and arrange on a baking sheet. Brush each slice on both sides with the reserved bacon grease and sprinkle with salt and pepper. Broiled until lightly browned, 2 minutes a side.
Adapted from How Sweet Eats
SALT & PREPPY https://www.saltandpreppy.com/