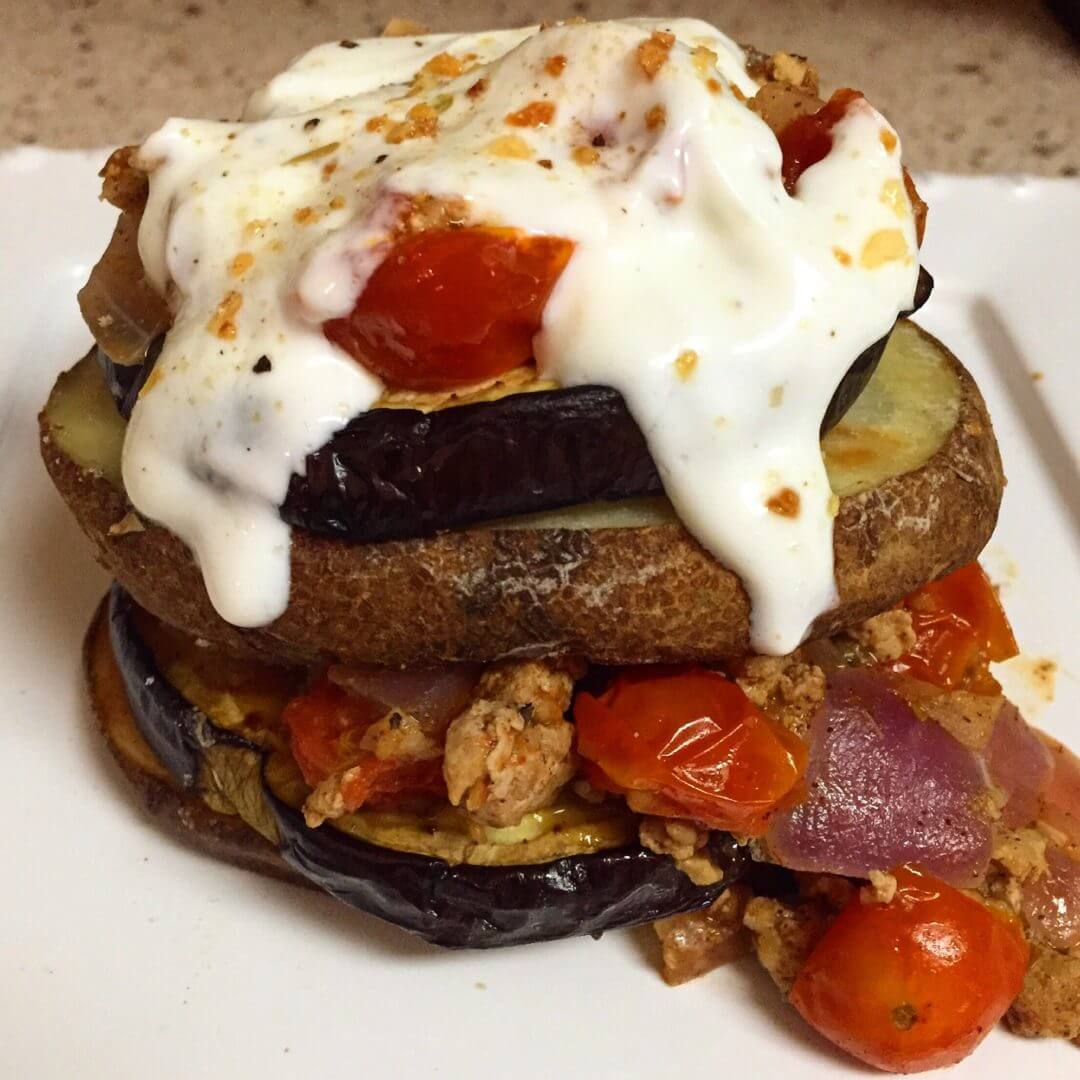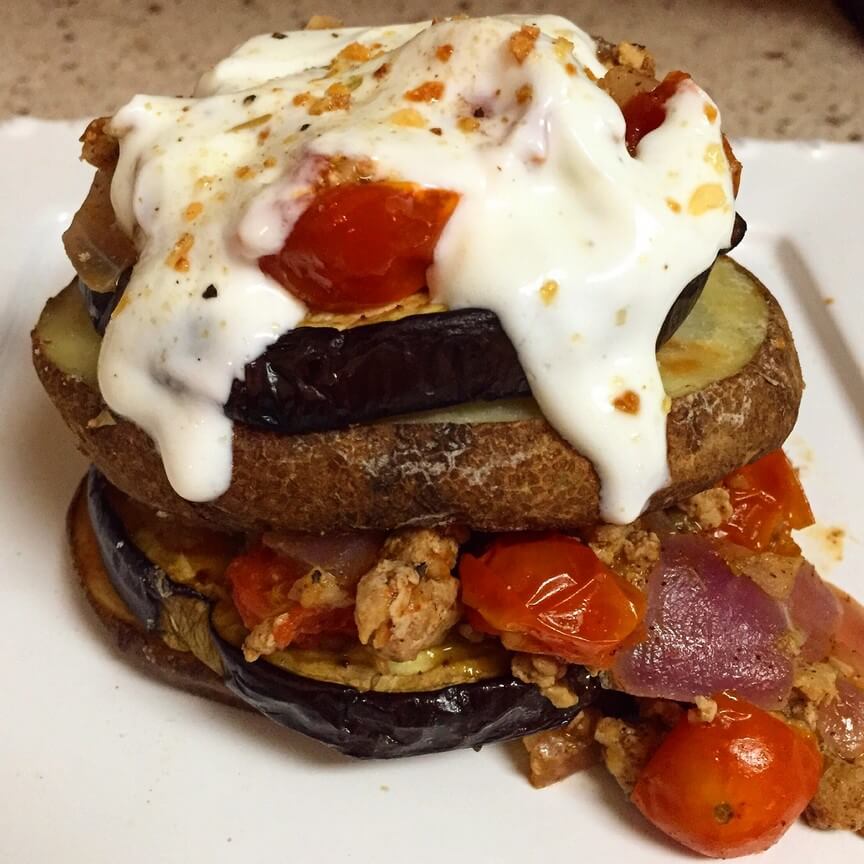 Chicken Moussaka Stacks
2016-07-26 18:00:44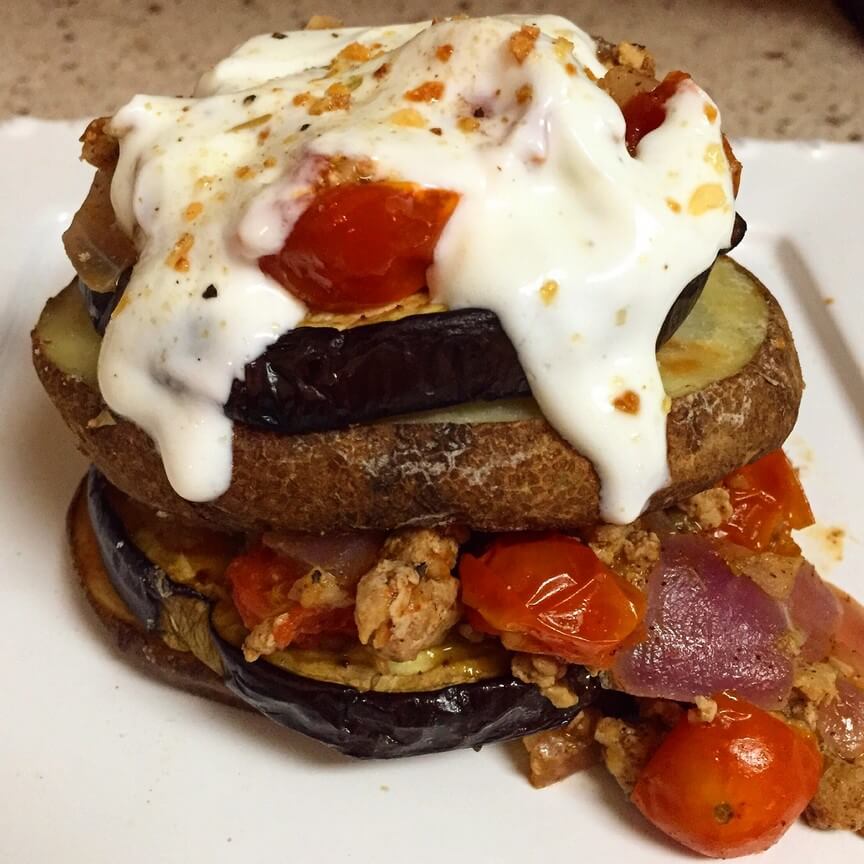 Serves 4
Ingredients
1 large eggplant, cut into 1/2-inch-thick rounds
2 large red potatoes, cut into 1/2-inch-thick rounds
1 1/2 tablespoons olive oil
1 pound ground chicken
1 red onion, chopped
2 cloves garlic, minced
1 pint cherry tomatoes, quartered
2 teaspoons red wine vinegar
3/4 teaspoon ground cinnamon
3/4 cup plain Greek yogurt
Instructions
Preheat the oven to 400 degrees and spray two foil-lined baking sheets with pam. Arrange the eggplant and potato rounds on the baking sheets in a single layer. Brush boil sides with olive oil and season with salt and pepper. Bake until tender, 35-40 minutes.
While the vegetables are baking, heat 1 tablespoon olive oil in a large pan over medium heat. Add the chicken and cook until browned, 10 minutes. Add the garlic and cook, 1 minute. Add the tomatoes, vinegar and cinnamon and cook until soft, 10 minutes. To arrange the stacks, layer the potato rounds, eggplant rounds and heaping tablespoons of the chicken mixture in that order, repeating twice. and ending with the chicken mixture.
In a small bowl, whisk together the yogurt, 1/2 tablespoon olive oil, salt and pepper. Drizzle each stack with the yogurt mixture and a dusting of cinnamon.
Adapted from Rachel Ray
SALT & PREPPY https://www.saltandpreppy.com/