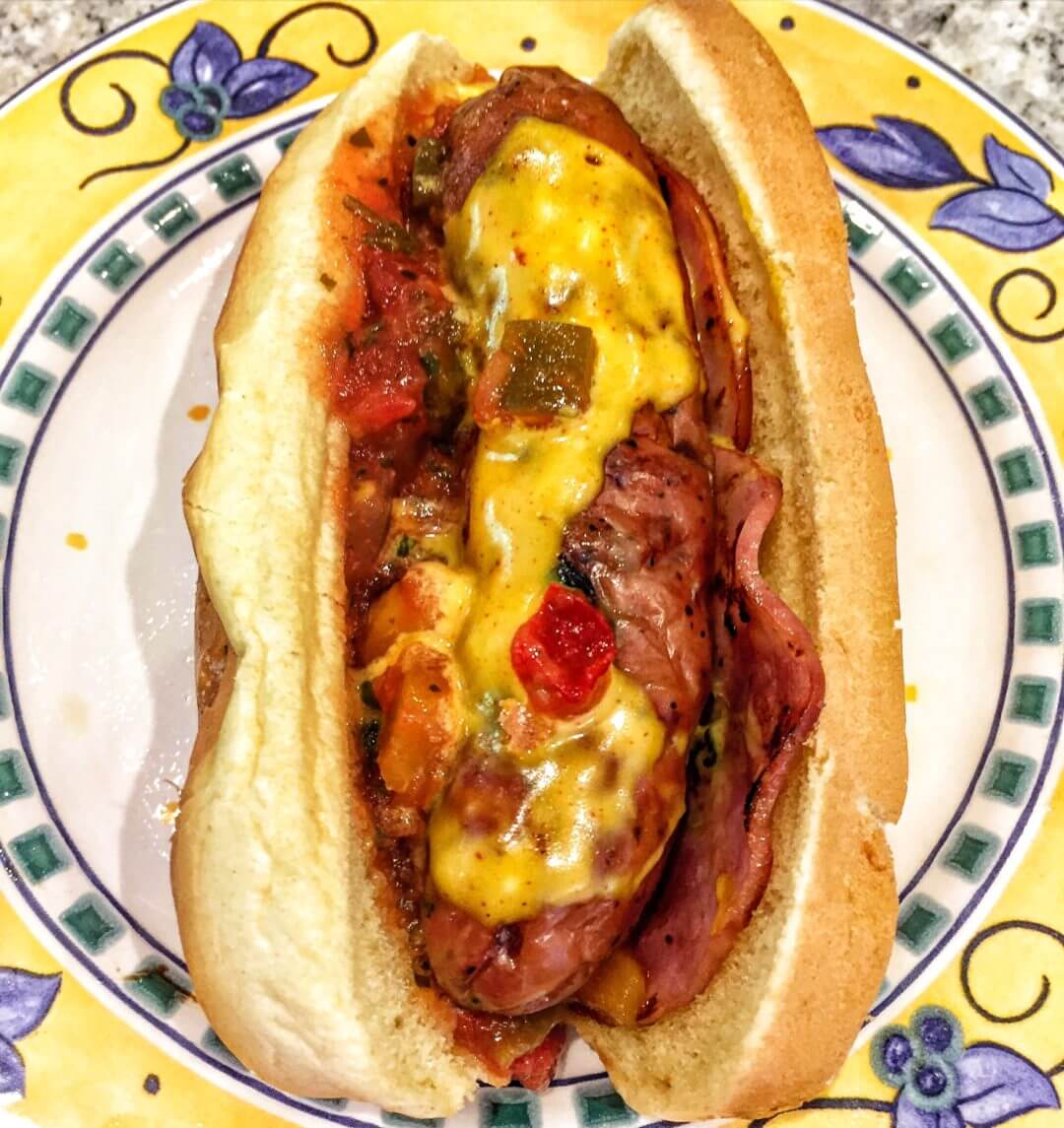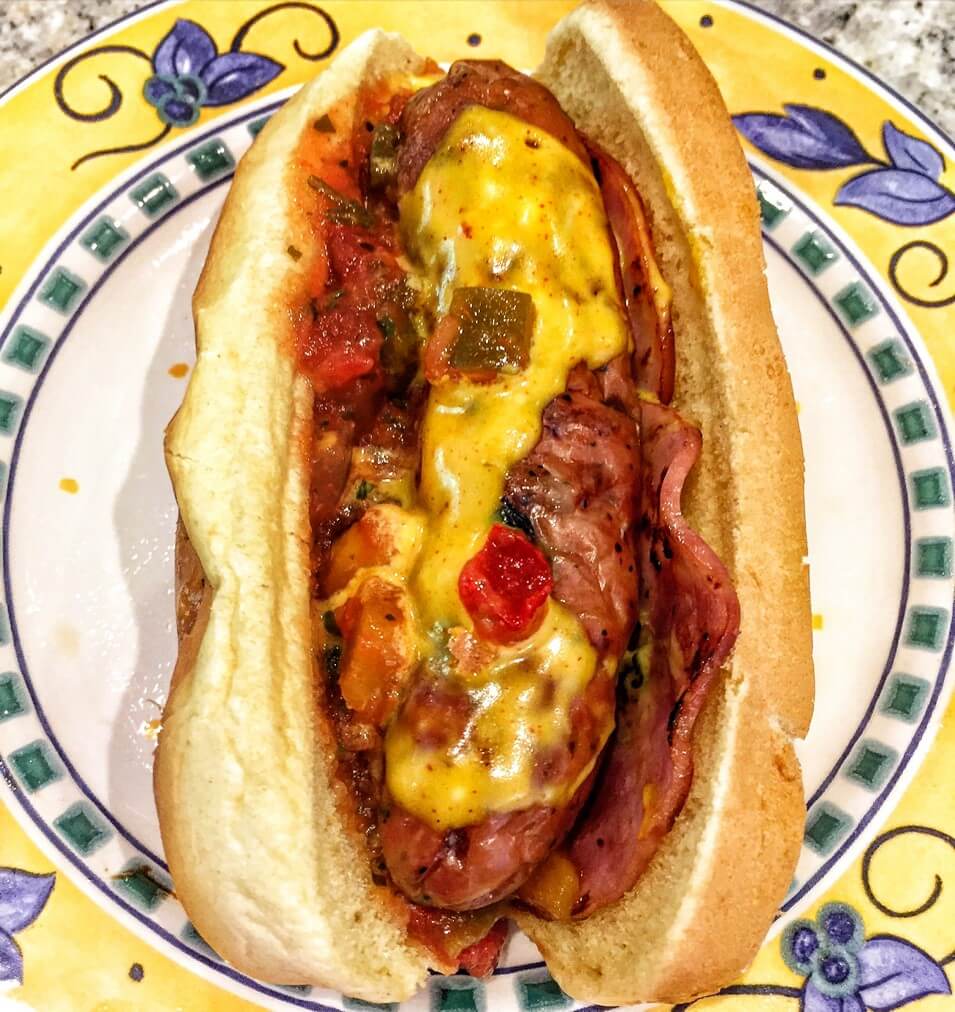 Hawaiian Dogs
2016-07-26 18:31:35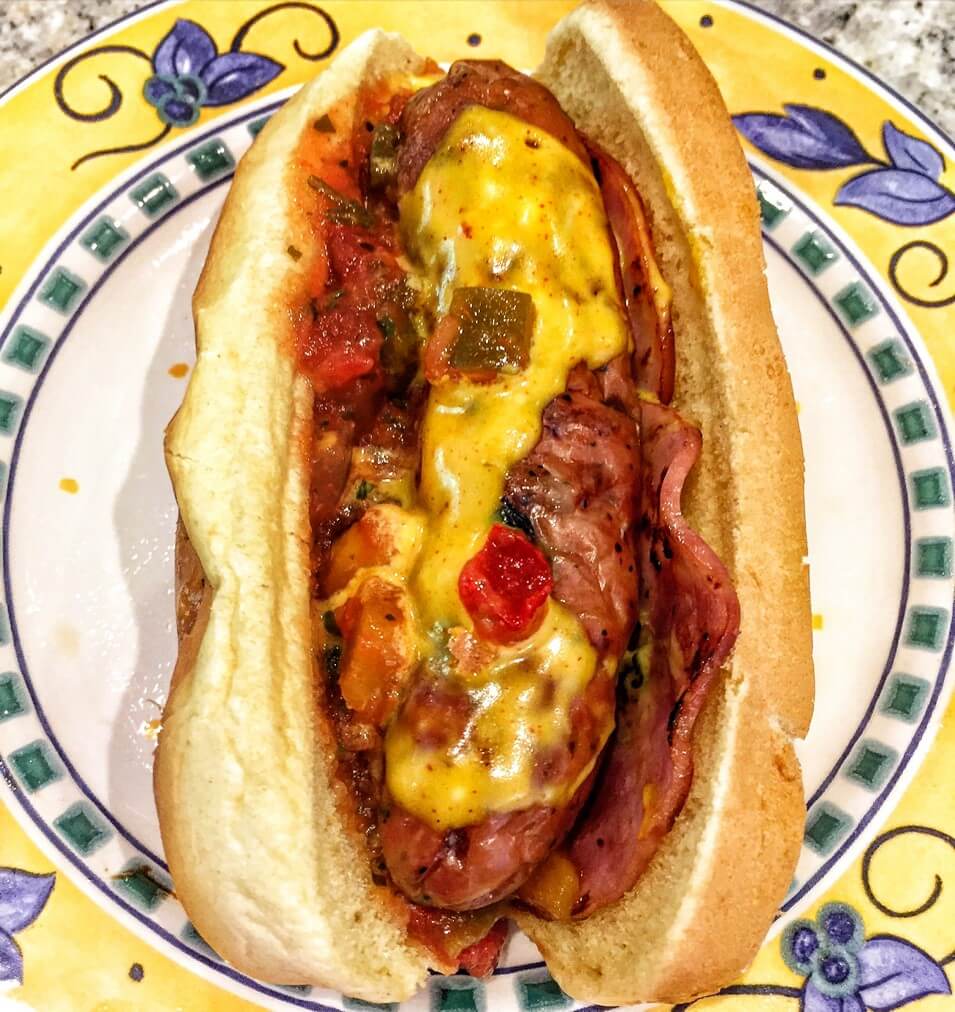 Serves 4
Hot Dogs
4 hot dogs
4 hot dog buns
4 slices Canadian bacon
Paprika Honey Mustard
1/2 cup honey mustard
1 1/2 teaspoons paprika
Pineapple Jalapeño Relish
1 small onion, diced
1/2 cup pineapple, diced (I used the chunks in a can)
1/2 jalapeño, minced (seeds removed)
Instructions
Cook the hot dogs according to package directions. In a large pan, heat the canadian bacon over medium-high heat until cooked, 5 minutes.
In a small bowl combine the honey mustard and paprika.
In a small pan cook the onion and jalapeño until soft, 5 minutes, Add the pineapple and cook, 1 minute. Season with salt and pepper and transfer to a small bowl.
To assemble the hot dogs, place a slice of Canadian bacon on the bottom of each bun. Top with the hotdog, a generous dollop of paprika honey mustard and a generous tablespoon of the pineapple jalapeño relish.
Adapted from Bon Appetit
SALT & PREPPY https://www.saltandpreppy.com/