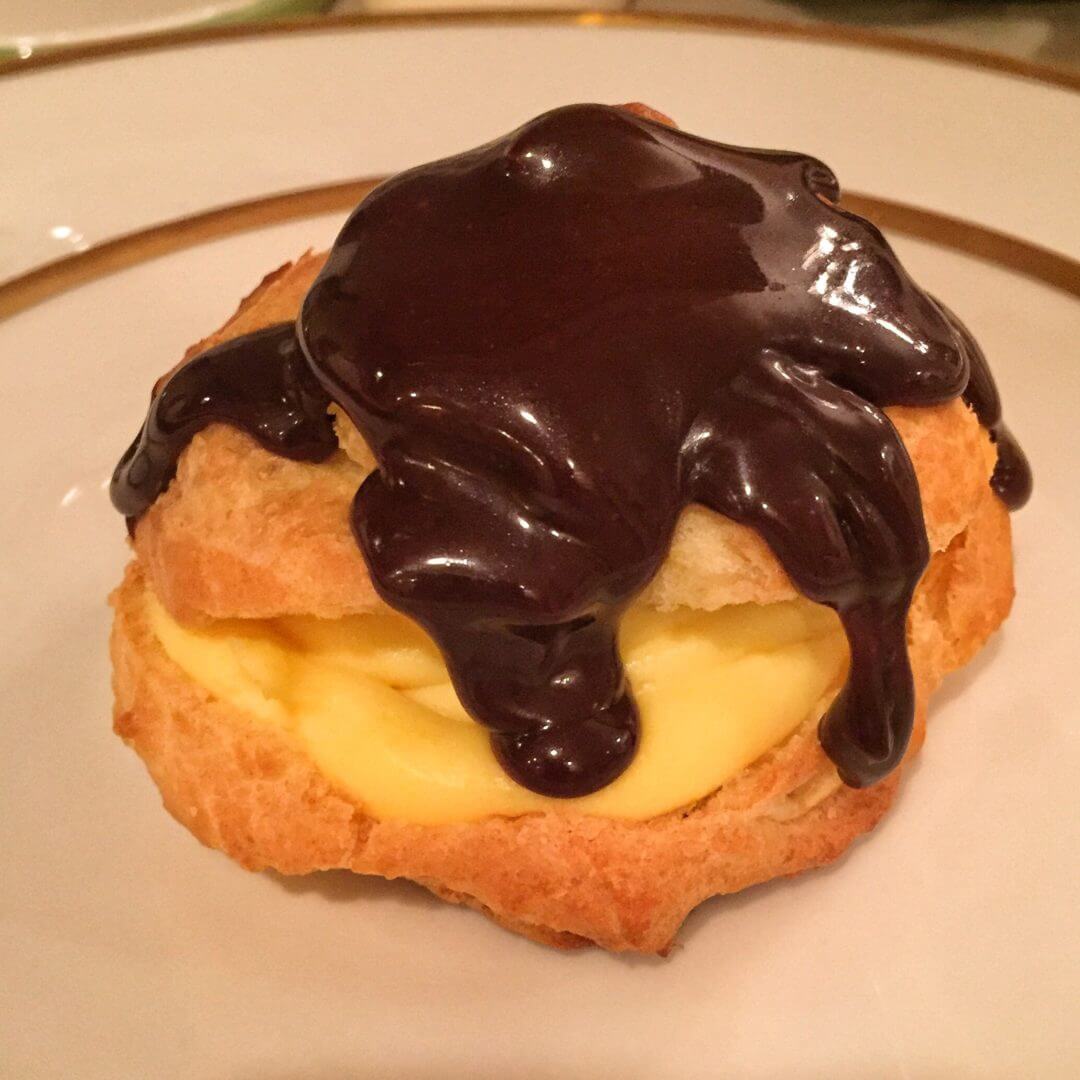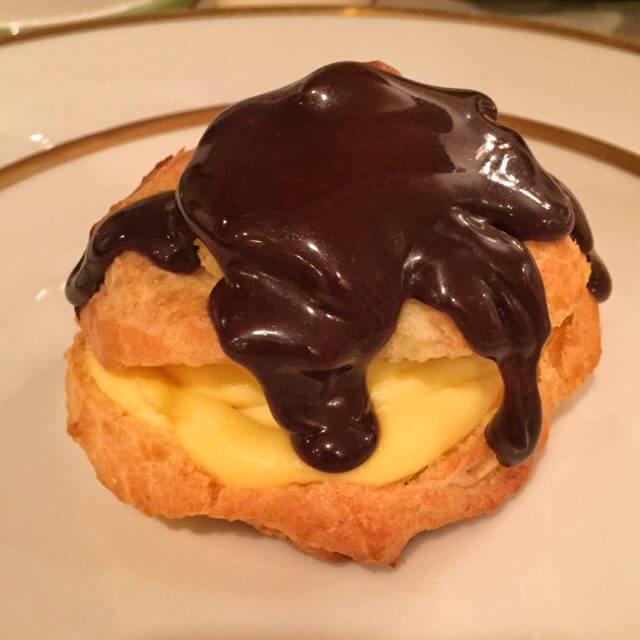 GIANT Cream Puffs
2016-12-31 15:32:46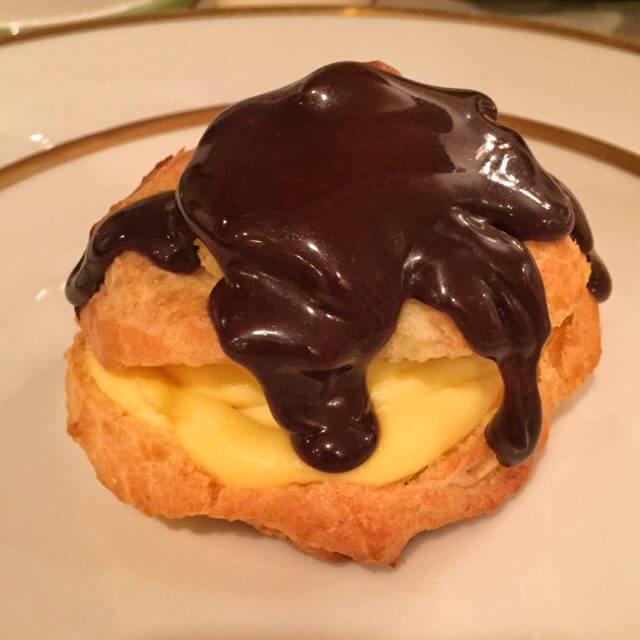 Ingredients
2 3.5 oz. packages instant vanilla pudding
2 cups heavy cream
1 cup whole milk
1 stick butter
1 cup flour
1/4 teaspoon salt
4 eggs
Instructions
In a medium bowl, combine the pudding mix, cream and milk. Cover with plastic wrap and refrigerate until set, 1 hour.
Preheat the oven to 425 degrees.
In a large pot, melt the butter. Add 1 cup water and bring to a boil. Add in the flour and salt and stir with a wooden spoon until the mixture forms a ball. Transfer to a large bowl and using a mixer, beat in the eggs in one at a time. Transfer the batter to a pastry bag or large ziplock bag (trim a corner with scissors). Line a large baking sheet with foil and spray with pam. Pipe six circles of dough about 3 inches wide each onto the baking sheet. Bake for 25 minutes or until golden brown and centers are dry. Once shells are cooled, use a knife to slice each in half crosswise but not all the way through.
Transfer the chilled cream to a pastry bag or ziplock bag and evenly pip about 1/4 cup or so onto the bottoms of all six pastries. Top with remaining halves.
Serve with warm hot fudge (Sanders is my fav.).
Notes
You can make these Cream Puffs any size you wish. If you prefer smaller, pipe heaping tablespoons onto the baking sheets and bake for 5 minutes less.
Adapted from All Recipes
SALT & PREPPY https://www.saltandpreppy.com/