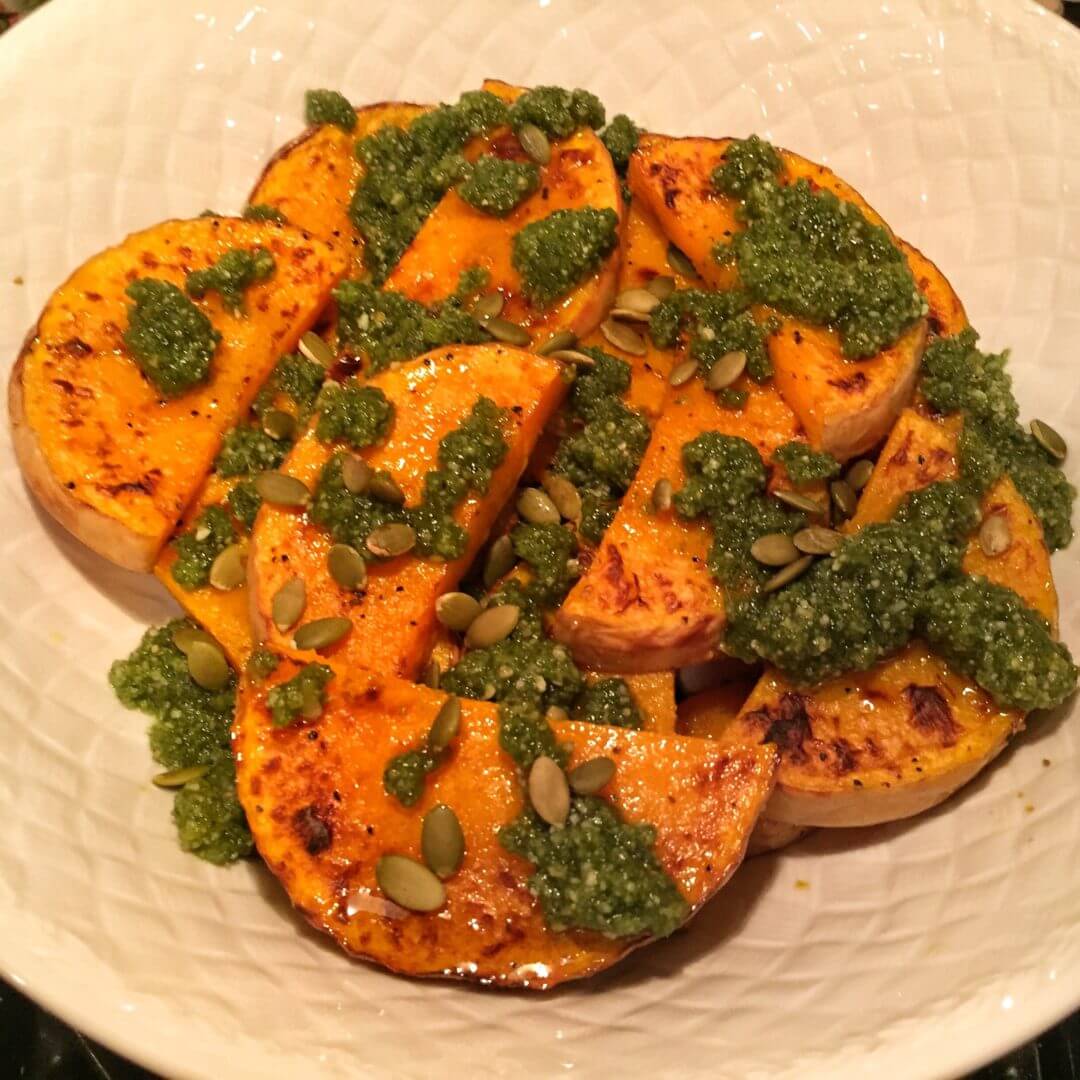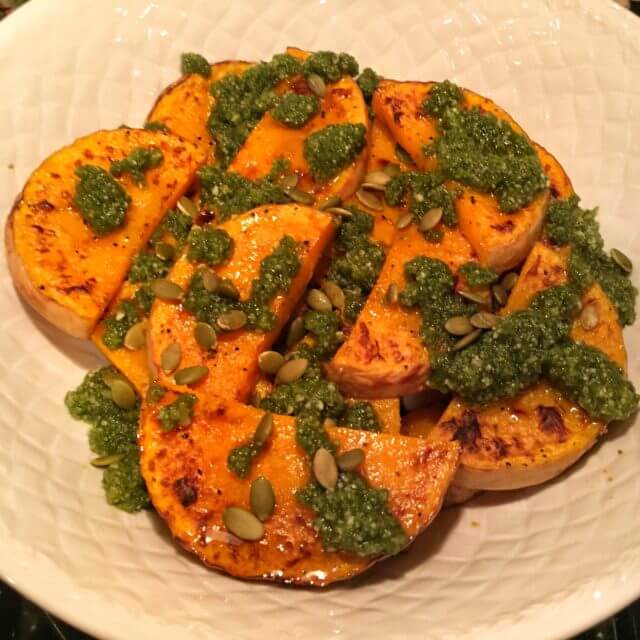 Butternut Squash w. Pumpkin Seed Pesto
2016-12-31 12:14:09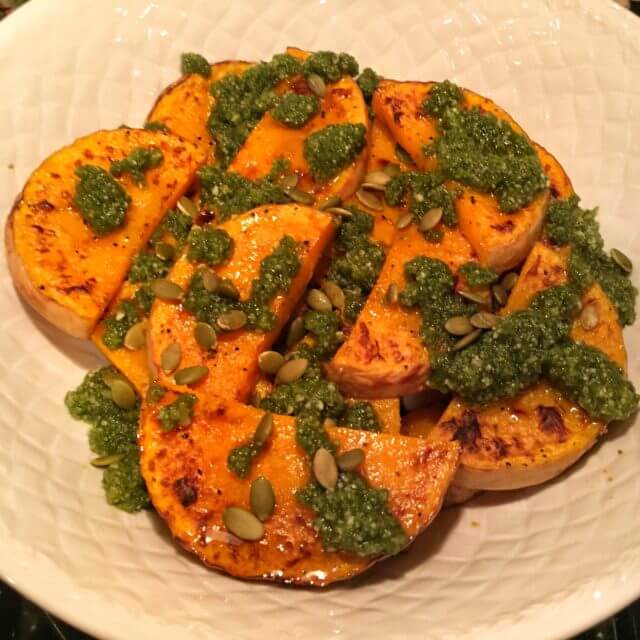 Serves 4
Ingredients
1 large Butternut squash
1/2 cup pepitas
2 tablespoons parmesan, grated
2 cloves garlic
1 cup fresh basil
2 tablespoons lemon juice
1/2 cup olive oil + 1 tablespoon
Instructions
Half and seed the butternut squash and slice into 1/2 inch thick pieces. Preheat the oven to 425 degrees and line two baking sheets with foil, spraying with Pam. Arrange the squash in an even layer and drizzle with olive oil, salt and pepper, tossing to coat. Bake until tender, 20 minutes, flipping halfway through.
Meanwhile, make the pesto by pulsing pepitas, parmesan, garlic, basil and lemon juice together in a food processor. Stream in 1/2 cup olive oil slowly until smooth.
Transfer roasted swquash to a serving bowl and top with dollops of pesto.
SALT & PREPPY https://www.saltandpreppy.com/