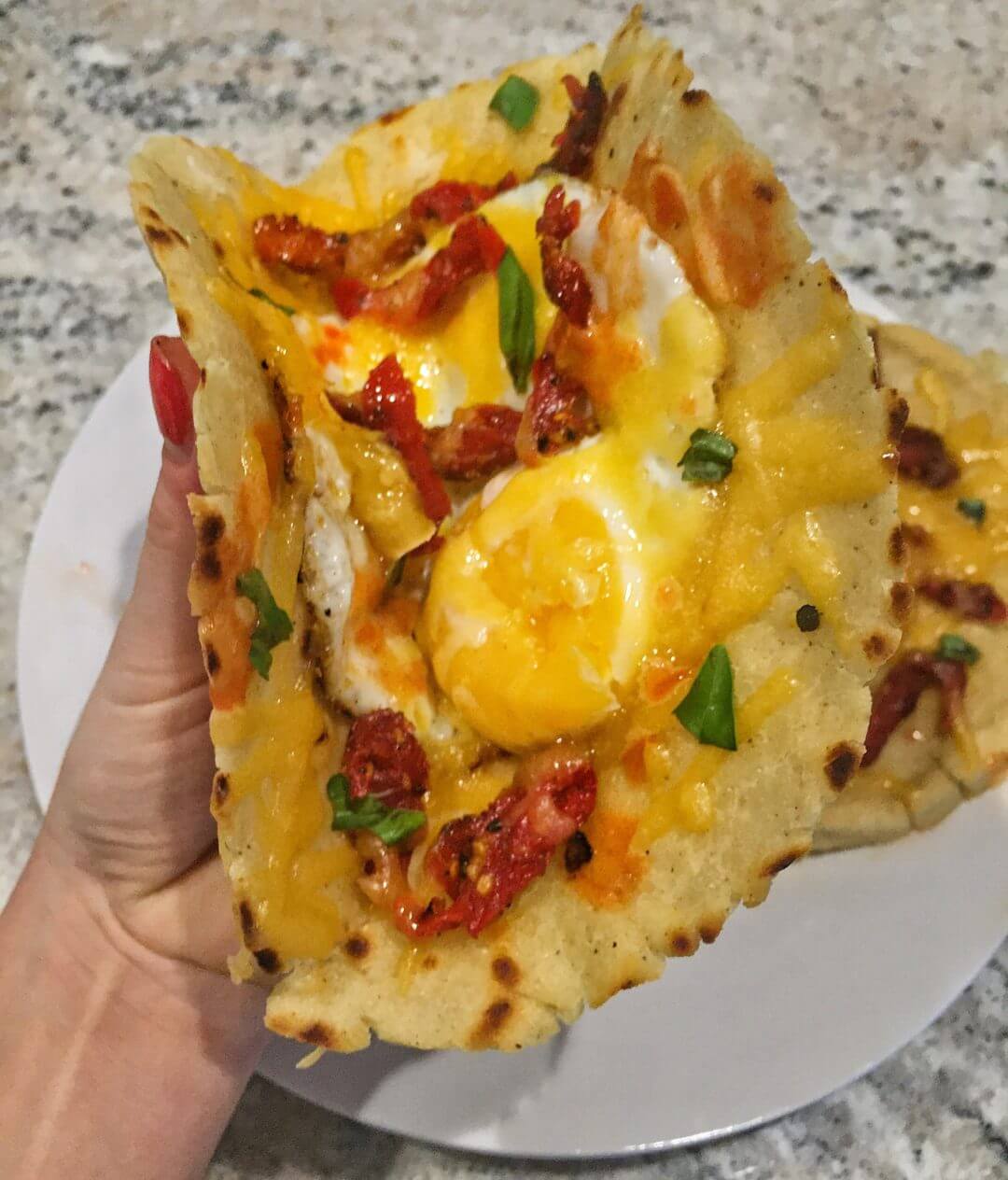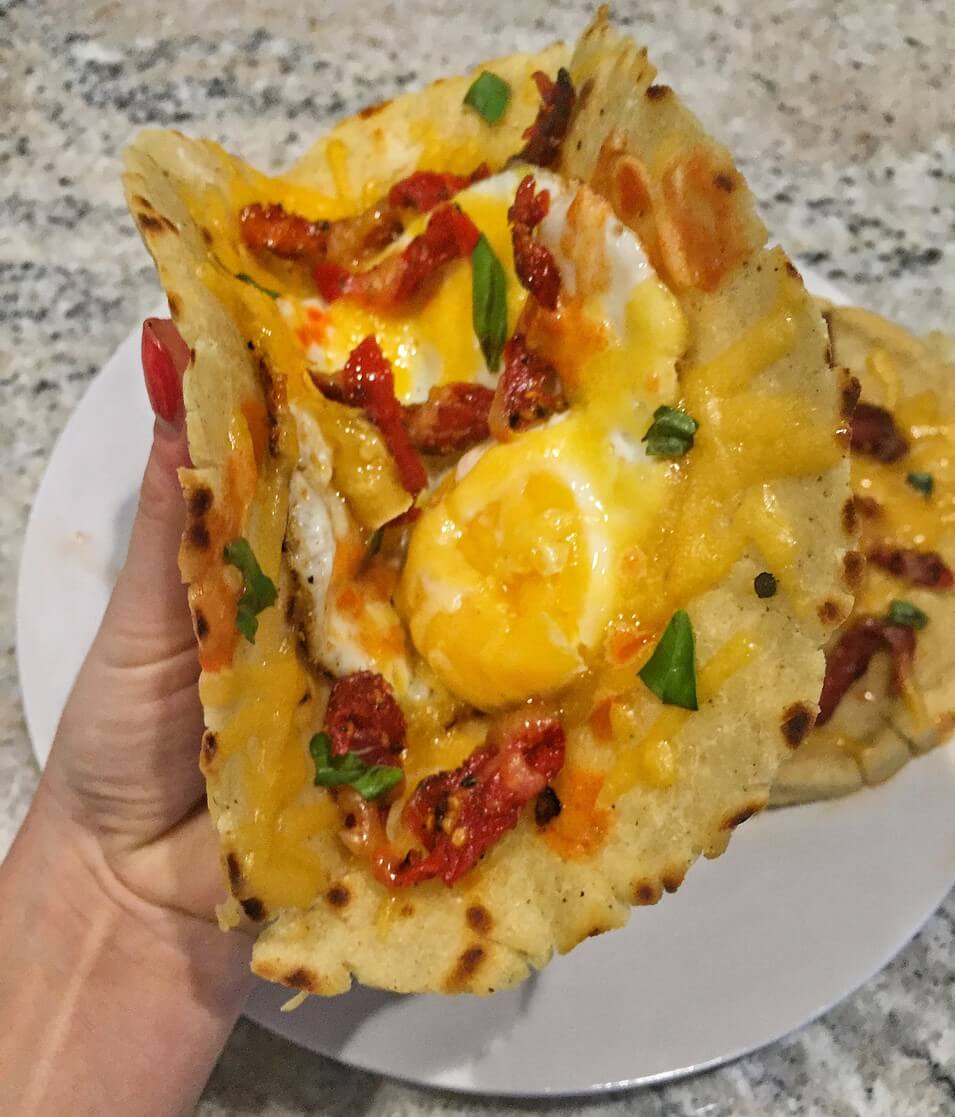 Breakfast Tacos
2016-09-10 15:45:40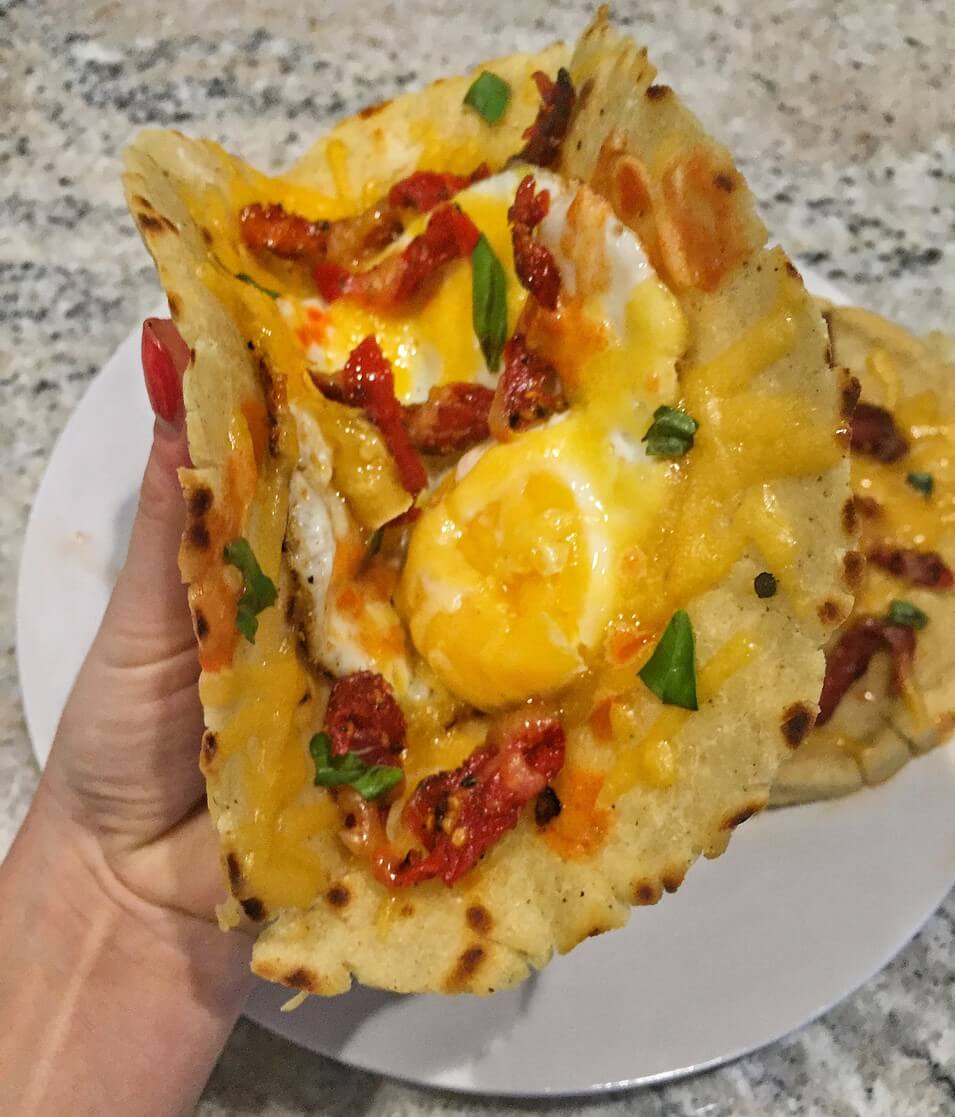 Homemade Corn Tortillas
1 cup masa harina
1/4 teaspoon salt
4 teaspoons olive oil
Other ingredients
4 eggs
1 cup cheddar cheese, grated
1/4 cup sun dried tomatoes
1 tablespoon fresh basil, chopped
Instructions
In a medium bowl, combine the masa harina, salt and 2/3 cup water. Knead 1-2 minutes until a dough forms. Roll into four equal sized balls and transfer to a flour covered work surface. Roll into 1/4 inch circles (about 8 inches wide).
Heat 1 teaspoon olive oil in a large pan over medium-high heat. Add a tortilla to the pan and cook until slightly browned, 2-3 minutes a side. Repeat with remaining tortillas, using 1 teaspoon of olive oil for each.
Cook the eggs in the pan- sunny side up or scrambled- however you prefer.
Top each tortilla with an egg, 1/4 cup cheese, sun dried tomatoes and basil.
Transfer tortillas to a baking sheet and broil 1-2 minutes if you would like the cheese melted.
SALT & PREPPY https://www.saltandpreppy.com/