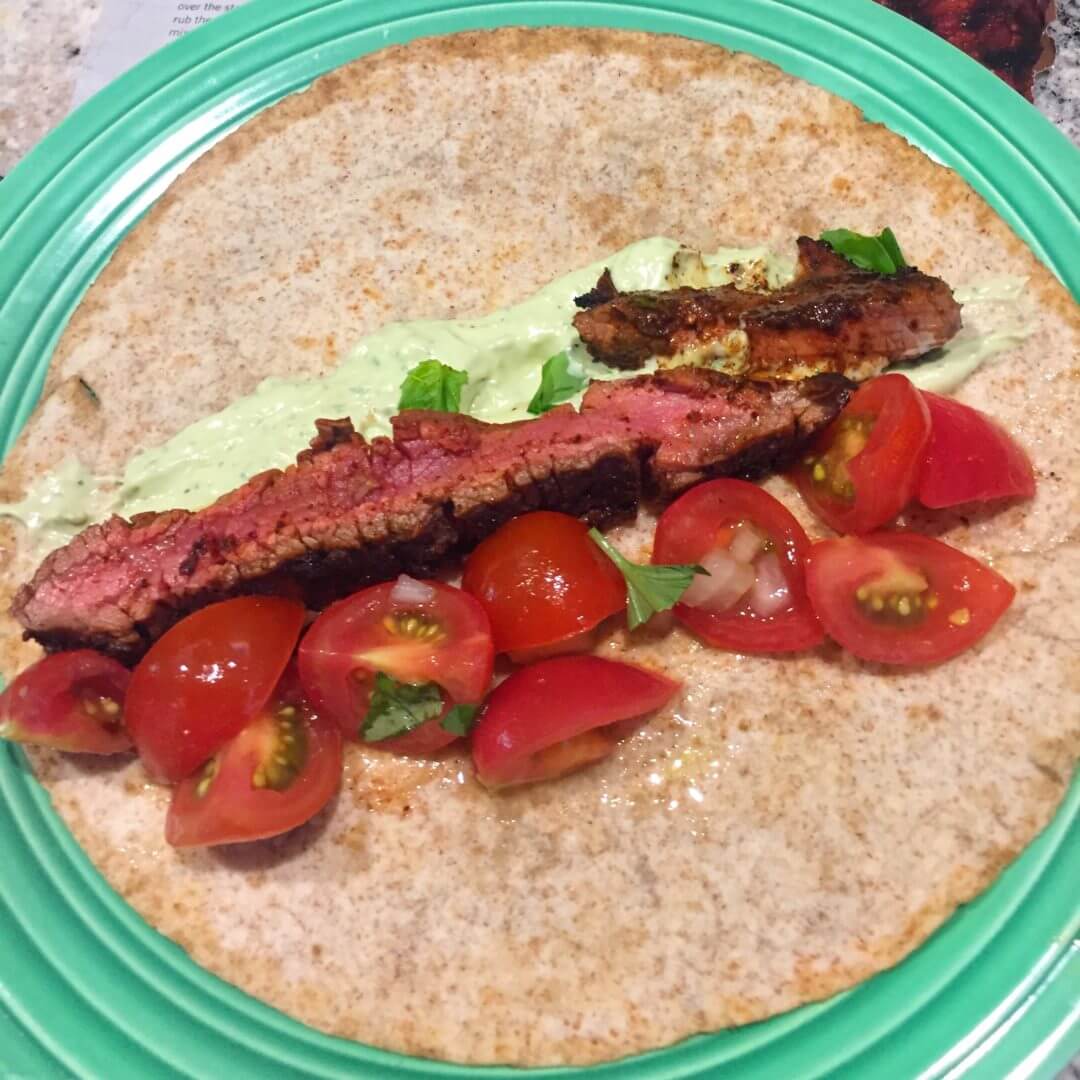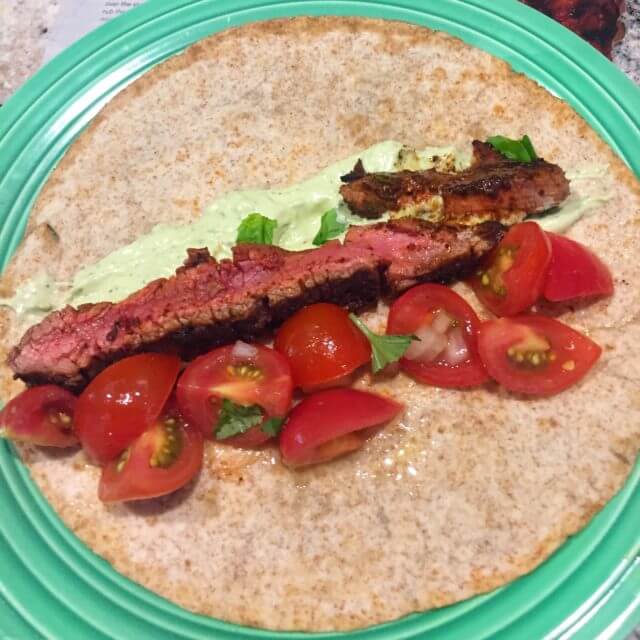 Chili Lime Flank Steak Tacos
2017-07-22 14:54:20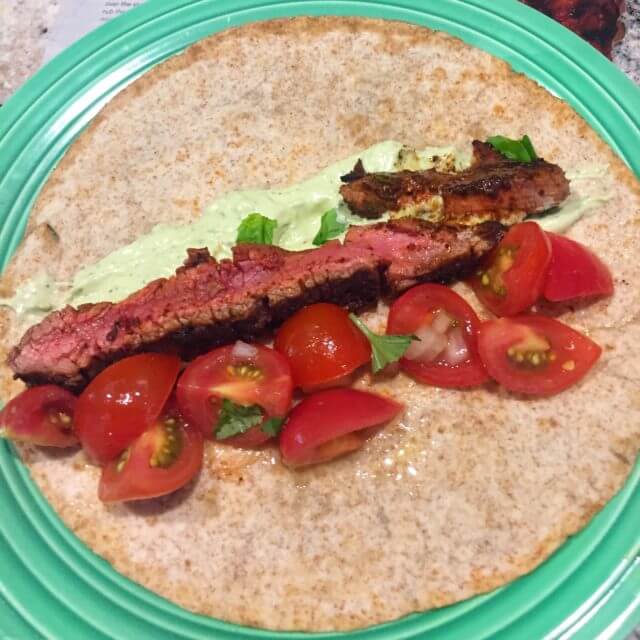 Serves 4
Steak
1 lime, zest and juice
1 tablespoon chili powder
1 tablespoon light brown sugar
2 teaspoons fresh thyme, chopped
1 teaspoon cumin
1 teaspoon chipotle chile powder
1 2-pound flank steak
Avocado Crema,
1 ripe avocado
1 lime, juice
1/4 cup sour cream
1/2 cup fresh cilantro, chopped
Tacos
8 whole wheat tortillas
1 cup cherry tomatoes, halved
1 lime, cut into wedges
extra fresh cilantro for garnish
Steak
Grate the zest of one lime and add to a small bowl with the chili powder, brown sugar, thyme, cumin, chipotle powder, 1/2 teaspoon salt and sprinkle of pepper. Squeeze the zested lime over the steak and use the lime halves to rub the juice into the meat. Rub the spice mixture on both sides of the steak and let sit at room temperature for 30 minutes.
While the steak is marinating, preheat a grill to medium high. Brush the grates with vegetable oil and grill until browned, 8 minutes. Flip and grill for 5-7 more minutes until medium rare.
Transfer to a cutting board, salt and let rest for 10 minutes. While the steak is resting, make the avocado cream by mashing together all ingredients in a bowl.
Slice the steak against the grain and serve slices in warmed tortillas with a dollop of avocado cream, handful of cherry tomatoes, sprinkle of cilantro and lime wedge.
Notes
This Chili Lime Steak is delicious on its own as well!
Adapted from Food Network Magazine
SALT & PREPPY https://www.saltandpreppy.com/