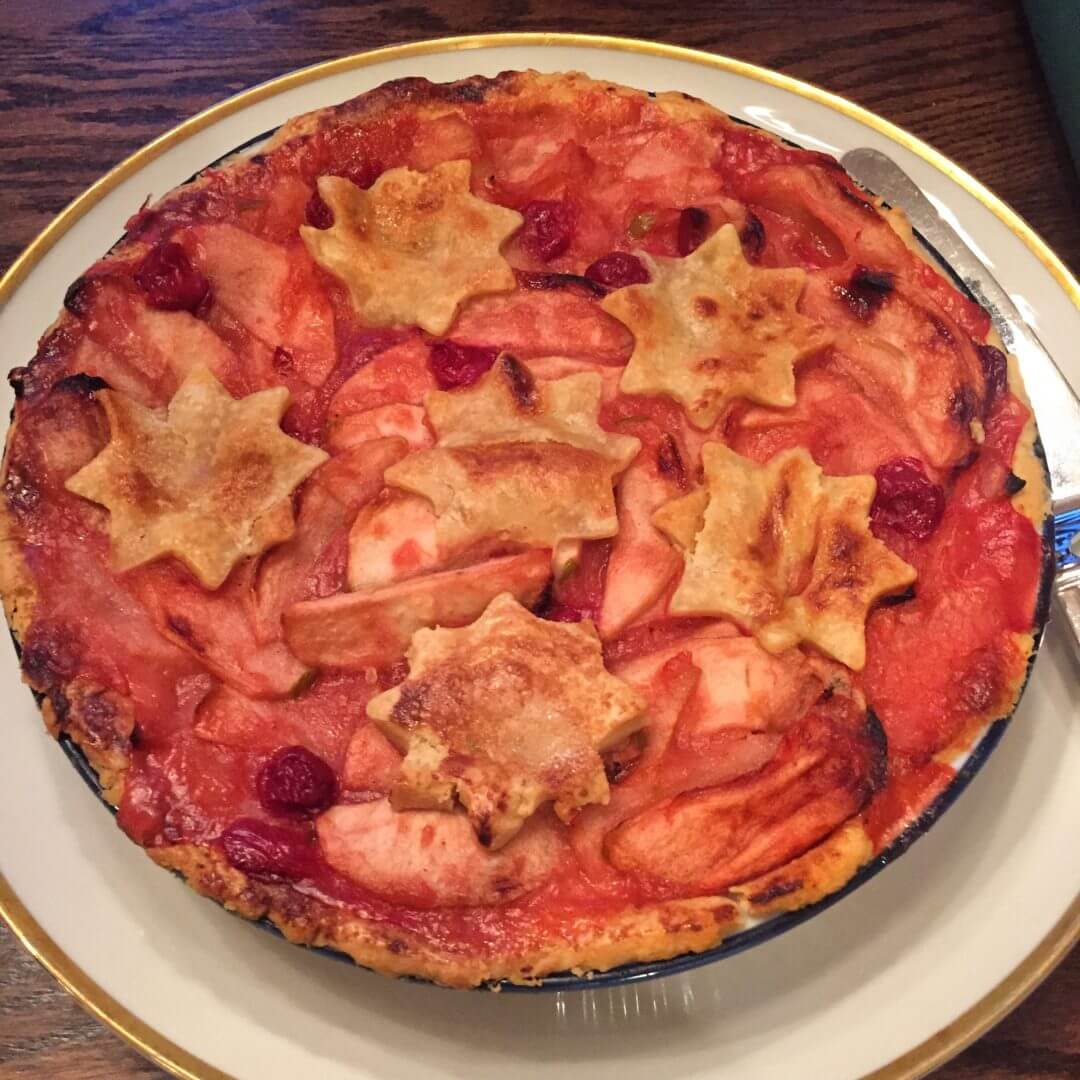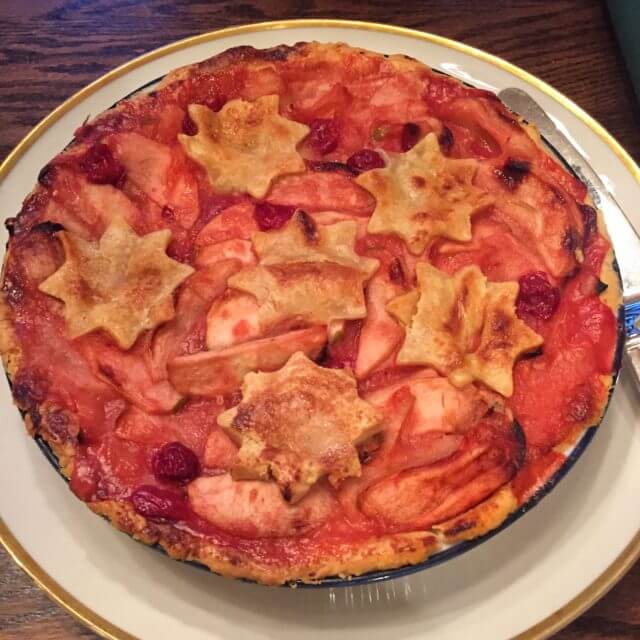 Apple-Cherry Pie
2016-12-31 09:16:25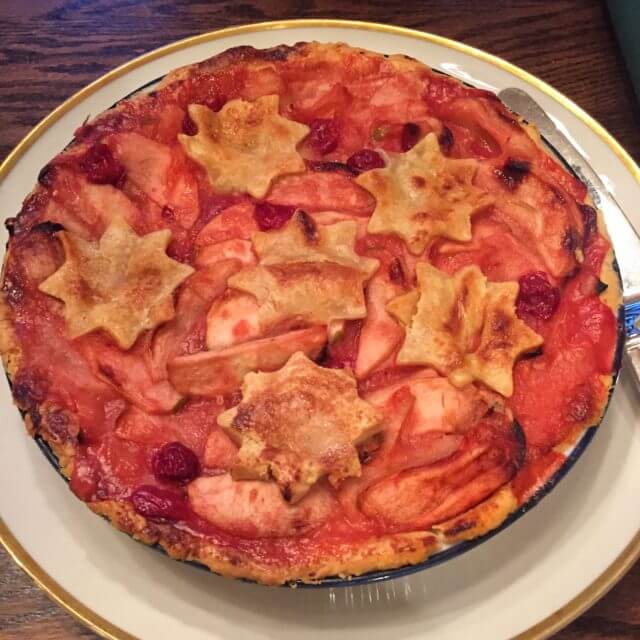 Serves 8
Crust
1 1/4 cups flour
1/4 teaspoon salt
10 tablespoons butter, unsalted, cold and cubed
2-4 tablespoons ice water
Filling
3 pounds Granny Smith apples
1 lemon, juice
4 tablespoons butter (unsalted)
1 cup jarred cherries in syrup
1 tablespoon flour
1/4 teaspoon vanilla extract
Pinch of allspice
1 large egg, lightly beaten
Crust
Pulse together the flour and salt in a food processor. Add in the butter and pulse until butter becomes pea-sized pieces. Add in ice water, 1 tablespoon at a time and pulse unit dough forms.
Turn onto a lightly floured work surface and flatten into a disk with your hands. Cover in plastic wrap and transfer to the fridge (at least 1 hour and up to 2 days).
Pie
While the dough is chilling, make the filling. Peel and thinly slice the apples. Toss in a large bowl with lemon juice. In a very large pan, heat the butter over medium-high heat. Once melted, add apples and cook, 10 minutes. Remove from heat and add in cherries, flour, vanilla extract and allspice, mixing to combine. Transfer back to large bowl and cool, 30 minutes.
Preheat the oven to 400 degrees. On a lightly floured surface, roll the dough into a 12-inch circle using a rolling pin. Transfer to a 9-inch pie pan sprayed with pam, trimming excess with a knife. Prick all over with a fork and bake for 10 minutes or until lightly browned. Roll excess trimmed dough into a 1/4 inch circle and cut 4-5 star shapes out using a knife or cookie cutter. Transfer to fridge until ready to use.
Remove the pie crust from oven, fill with apple mixture and top with dough stars. Brush stars with egg wash and top each with a sprinkle of sugar. Transfer back to oven and bake until golden and bubbling-70-80 minutes. Check around the 30-minute mark to make sure dough isn't getting too browned. If so, cover pie with foil and place back in oven for remainder of time.
Notes
Amazing served warm with a cold scoop of vanilla ice cream!
Adapted from Food Network
SALT & PREPPY https://www.saltandpreppy.com/