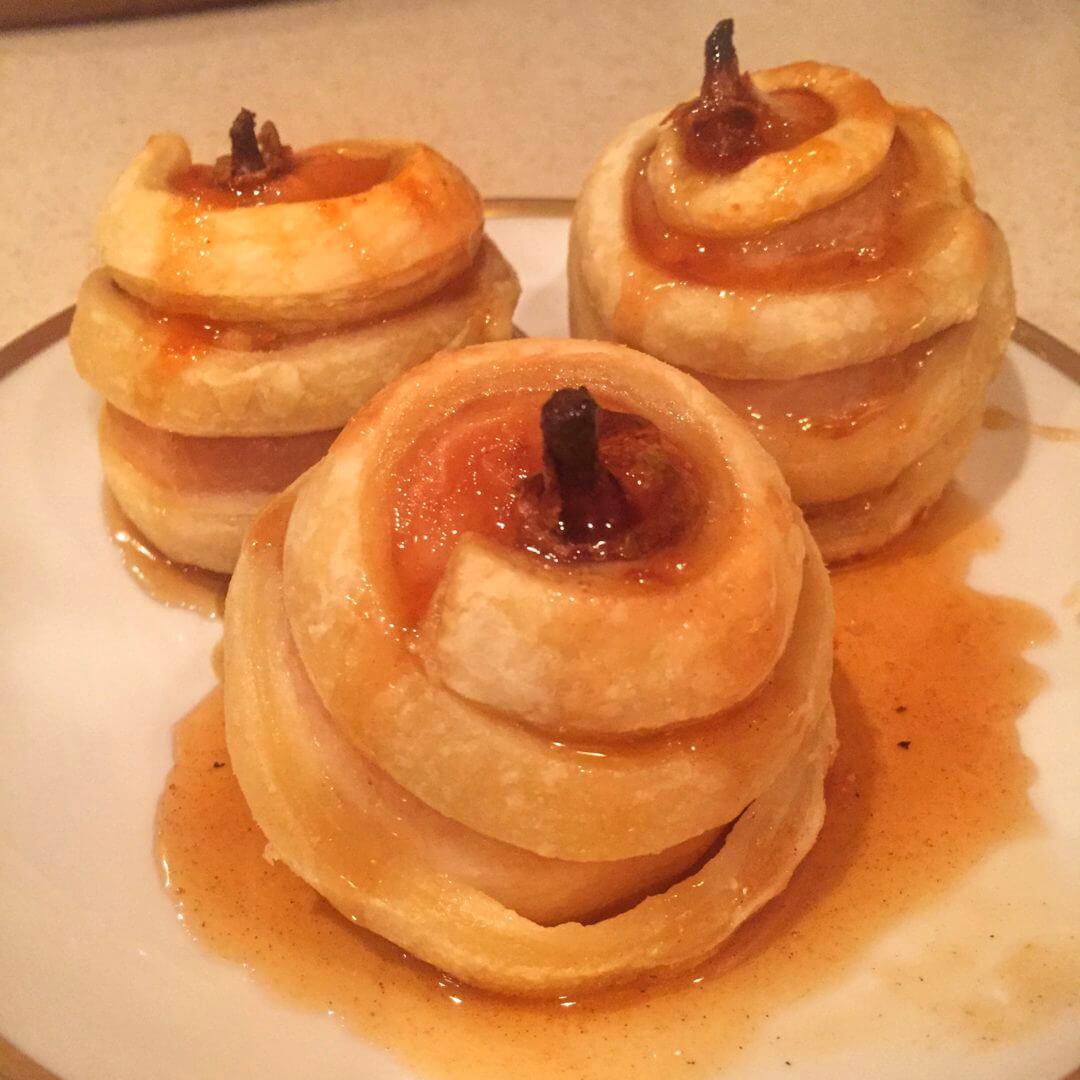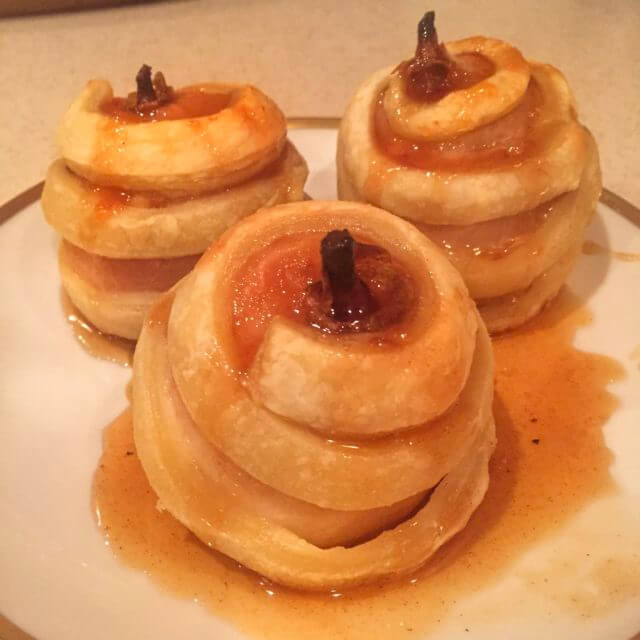 Honeyed Pears in Puff Pastry
2018-05-22 15:39:26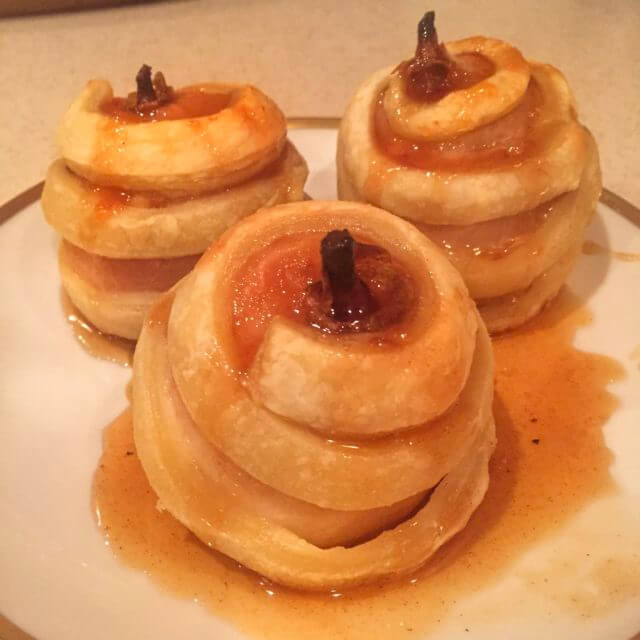 Ingredients
4 pears
4 cups water
2 cups sugar
1/2 cup honey
1 lemon
3 cinnamon sticks (3 inches)
1/4 teaspoon clove
1 vanilla bean
1 sheet frozen puff pastry
1 egg
Instructions
Core the pears and leave the stems intact. Peel and cut 1/4 inch for the bottom if needed to lie flat.
In a large saucepan, combine the water, sugar, honey, lemon (halved), cinnamon and clove. Split the vanilla bean and scrape seeds; adding the bean and seeds to the mixture.
Bring to a boil and reduce the heat. placing pears in the saucepan, uncovered. Cook for 15-20 minutes or until the pears are tender, basting occassionally in the poaching liquid.
Remove with a slotted spoon and cool slightly. Strain and reserve 1-1/2 cups poaching liquid; set aside.
Unfold puff pastry on a lightly floured surface. Cut into 1/2-inch strips and brush each wit beaten egg. Starting at the bottom of a pear, wrap a pastry strip around it until completely wrapped. Repeat with remaining pears and puff pastry.
Transfer to a baking dish (sprayed with pam) and bake at 400 degrees for 25-30 minutes or until the puff pastry is lightly browned.
Meanwhile bring the reserved poaching liquid to a boil and cook until thick, 10 minutes.
Place pears on plates and drizzle with syrup.
Notes
Awesome served with Vanilla Ice Cream!
Adapted from Taste of Home
SALT & PREPPY https://www.saltandpreppy.com/