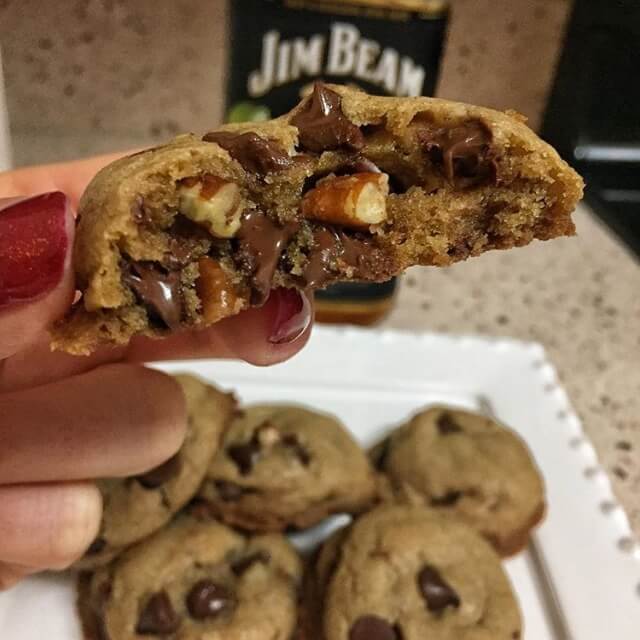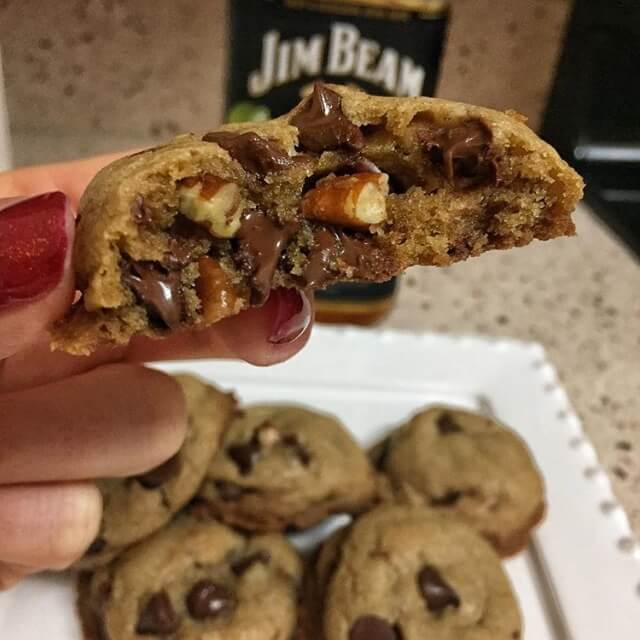 Bourbon Chocolate Pecan Cookies
2016-12-31 17:17:32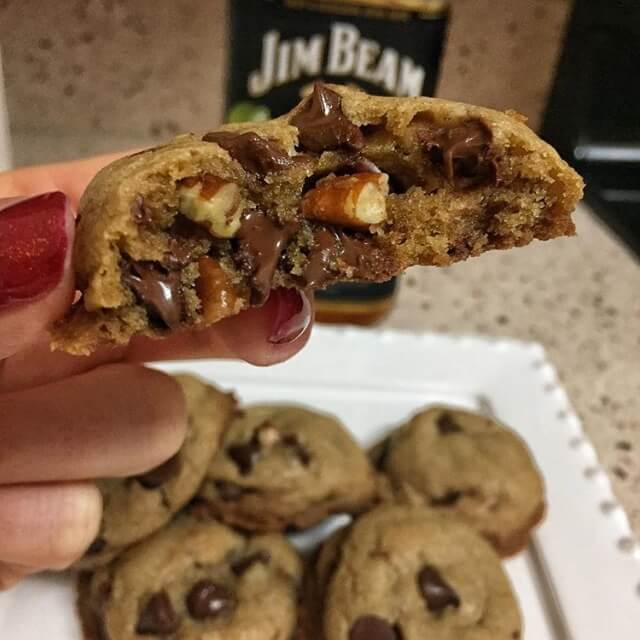 Ingredients
2 sticks butter
1 1/2 cups dark brown sugar
1 egg + 1 egg yolk
1/4 cup bourbon
1 teaspoon baking soda
1 teaspoon kosher salt
2 1/2 cups + 2 tablespoons flour
1 cup pecans, chopped and toasted
2 cups semi-sweet chocolate chips
Instructions
Preheat oven to 350 degrees and line two large baking sheets with foil, spray with pam.
In a medium pan over medium heat, melt the butter. Continuing swirling pan until butter becomes browned, 7 minutes. Remove from heat and allow to cool.
In a large bowl, beat together the butter and sugar. Add in egg, egg yolk, bourbon, baking soda and salt and beat until smooth. Add in pecans and chocolate chips.
Roll two tablespoons of dough into balls and place on baking sheet, 2 inches apart.
Bake for 8-10 minutes or until edges are browned.
Notes
If you haven't baked with bourbon yet, you gotta try it!
Adapted from Imperial Sugar
SALT & PREPPY https://www.saltandpreppy.com/