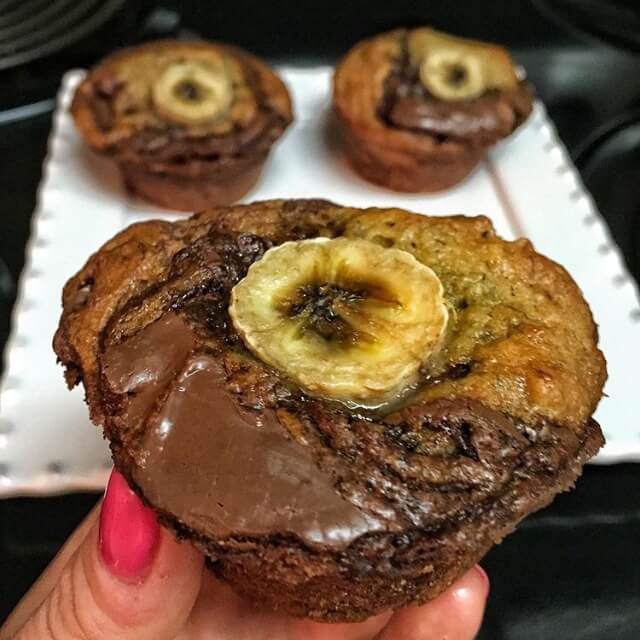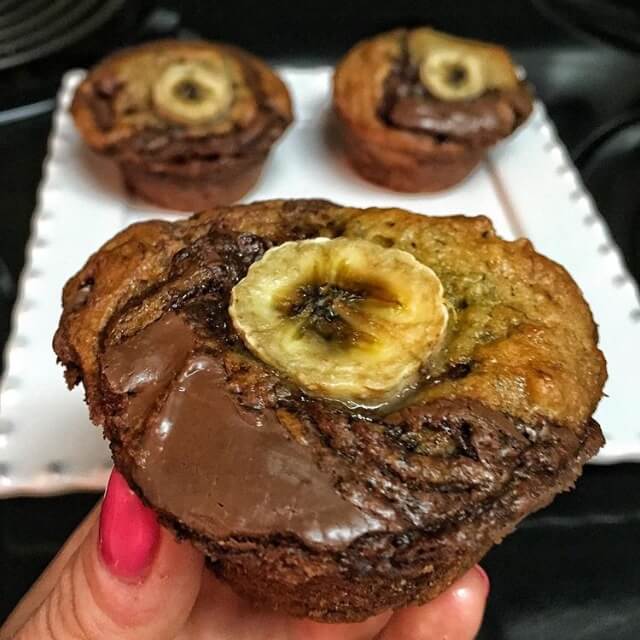 Banana Nutella Muffins
2016-12-31 17:46:52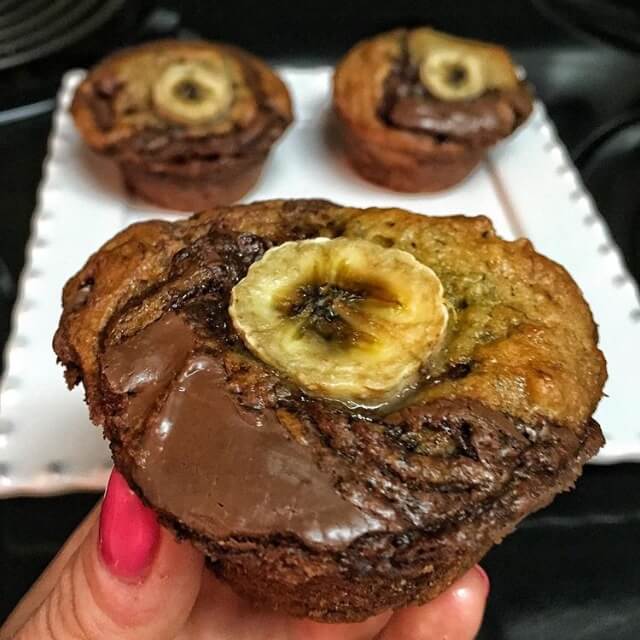 Ingredients
2 sticks butter, melted
1 cup sugar
2 eggs
1 teaspoon vanilla extract
2 cups flour
1 teaspoon baking soda
5 ripe bananas
1/2 cup Nutella
Instructions
Preheat oven to 350 degrees and spray a muffin tin with pam.
In a large bowl, whisk the melted butter and sugar. Add in the eggs and vanilla. Stir in the flour and baking soda. In a small bowl, mash 4 of the bananas together. *If your bananas aren't ripe yet bake in a 300 degree oven for 30 minutes or until black. Don't let the color scare you- black bananas equal delicious muffins!
Fill each muffin tin 3/4 way with batter. Dollop a heaping teaspoon of Nutella in each cup and use a toothpick to swirl into the batter. Cut the remaining banana into 1/2 inch slices and place one in the center of each muffin.
Bake for 30-35 minutes or until a toothpick inserted in the center comes out clean.
Adapted from The Baker Mama
SALT & PREPPY https://www.saltandpreppy.com/