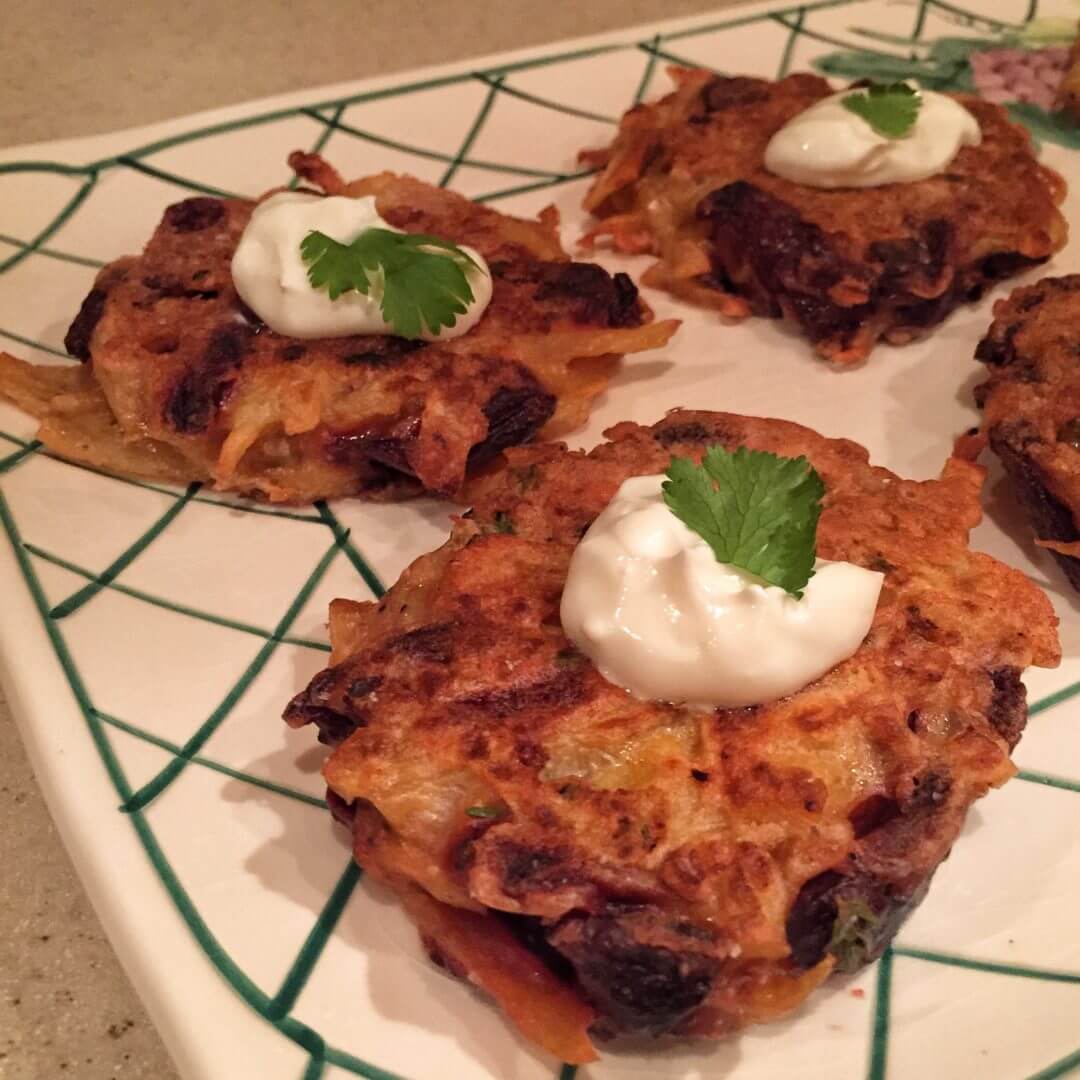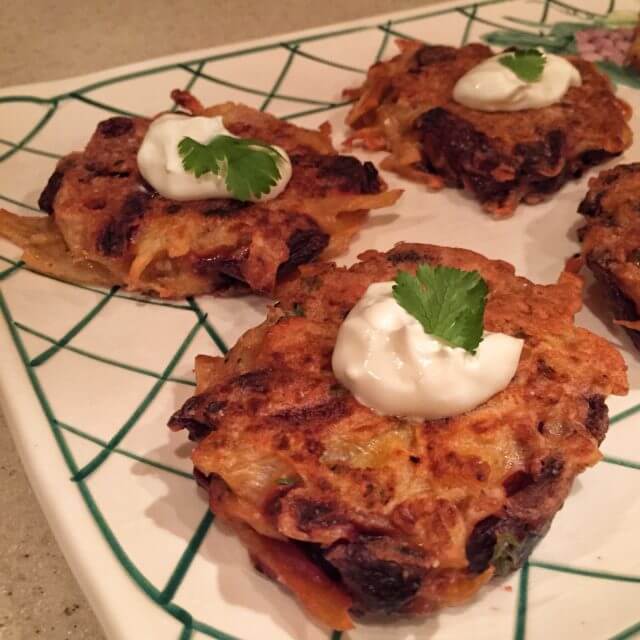 Beet & Potato Latkes
2016-12-31 11:59:13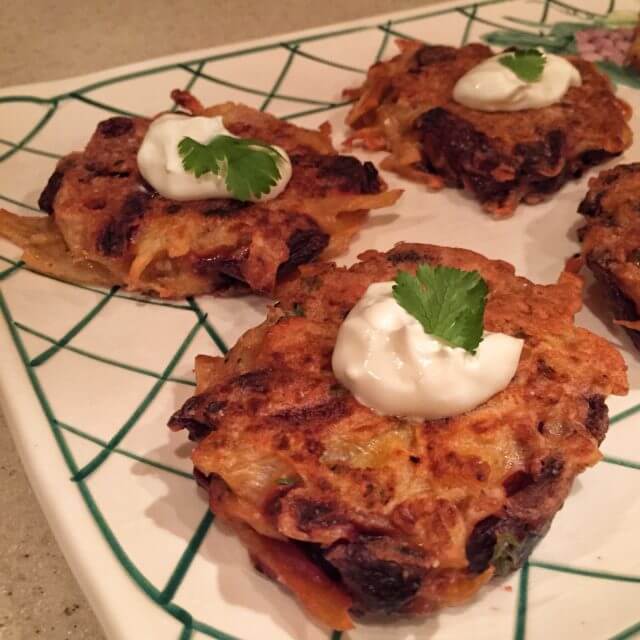 Ingredients
1 large baking potato
2 medium beets
1/4 cup flour
1 tablespoon fresh thyme, chopped
1/2 teaspoon pepper
1 teaspoon kosher salt
2 eggs, lightly beaten
1/4 cup canola oil
Sour cream, for serving
Instructions
Peel the potato and julienne using a mandolin. Do the same fort the beets and transfer to a towel to squeeze out all water and moisture.
In a large bowl, toss the potato and beets with the flour, thyme, pepper and salt. Add the eggs and mix until combined.
In a large pan, heat 1 tablespoon of the canola oil. Using 1/4 cup, scoop mounds of latke mixture into pan and press lightly to flatten. Fry until browned, 7 minutes a side. Repeat with remaining oil and latke mixture. Transfer to paper-towel lined plate to drain excess oil.
To serve top each with a teaspoon or so of sour cream and a pinch more of thyme.
Adapted from Food & Wine
SALT & PREPPY https://www.saltandpreppy.com/