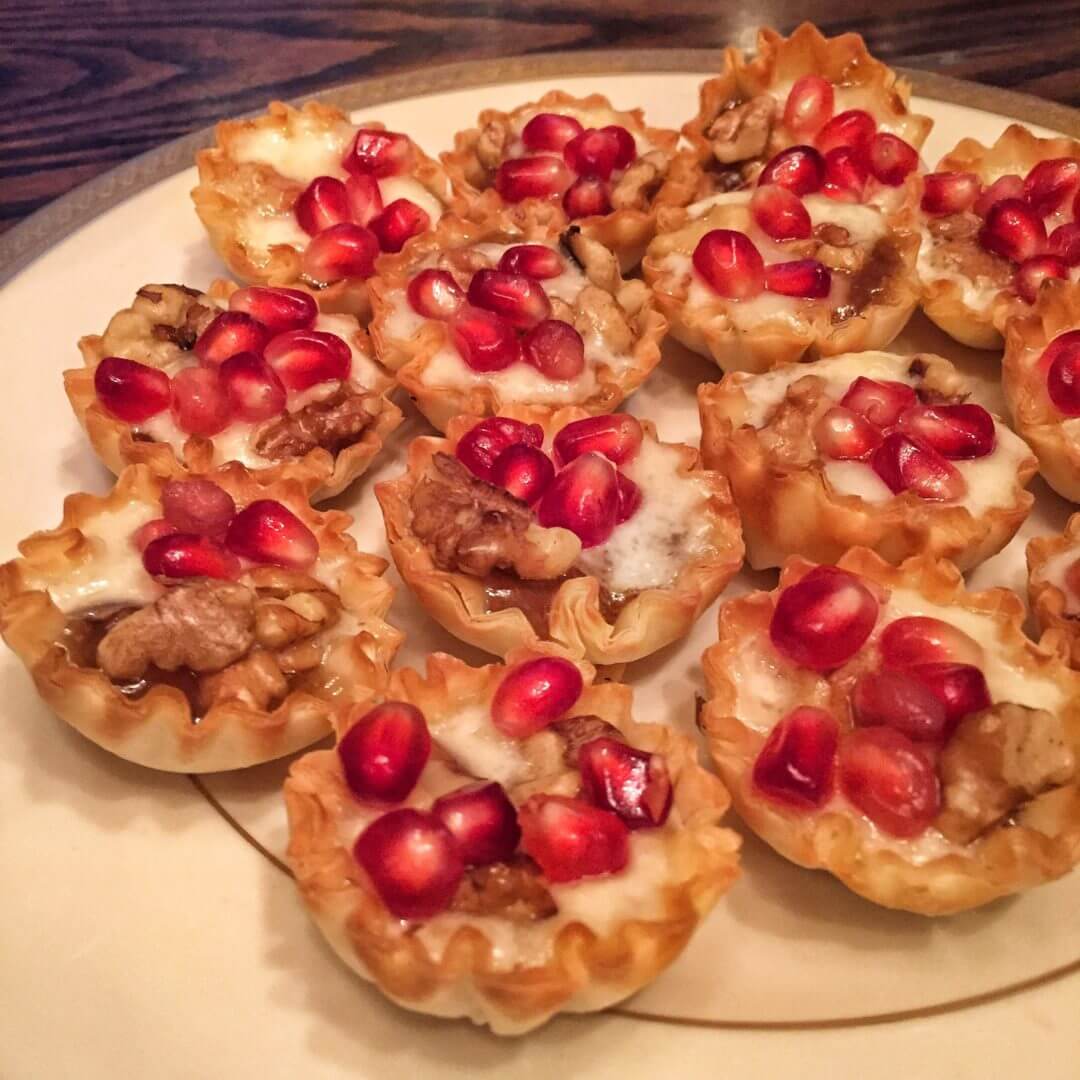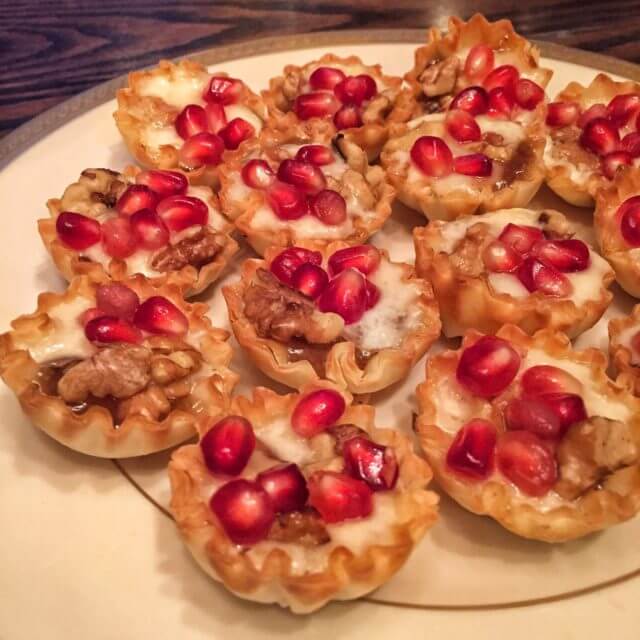 Pomegranate, Brie & Walnut Phyllo Cups
2016-12-31 07:53:00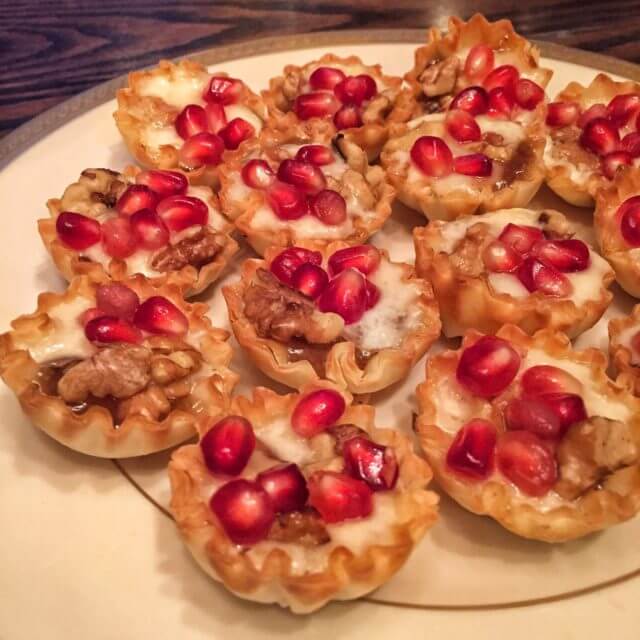 Ingredients
15 mini phyllo cups- 1 package
1/2 cup fig jam
4 oz. brie, cubed (1 inch cubes)
1/2 cup walnuts, toasted and roughly chopped
1/4 cup pomegranate seeds
Instructions
Preheat the oven to 350 degrees and place phyllo cups on a baking sheet sprayed with Pam.
Bake for 3-5 minutes or until lightly browned.
Fill each shell with 1/2 teaspoon jam, 1 inch cube of brie and a few walnuts.
Place back in oven and bake until cheese is melted, 10 minutes.
Remove from oven, top each with a few pomegranate seeds and serve.
Adapted from Food Network
SALT & PREPPY https://www.saltandpreppy.com/