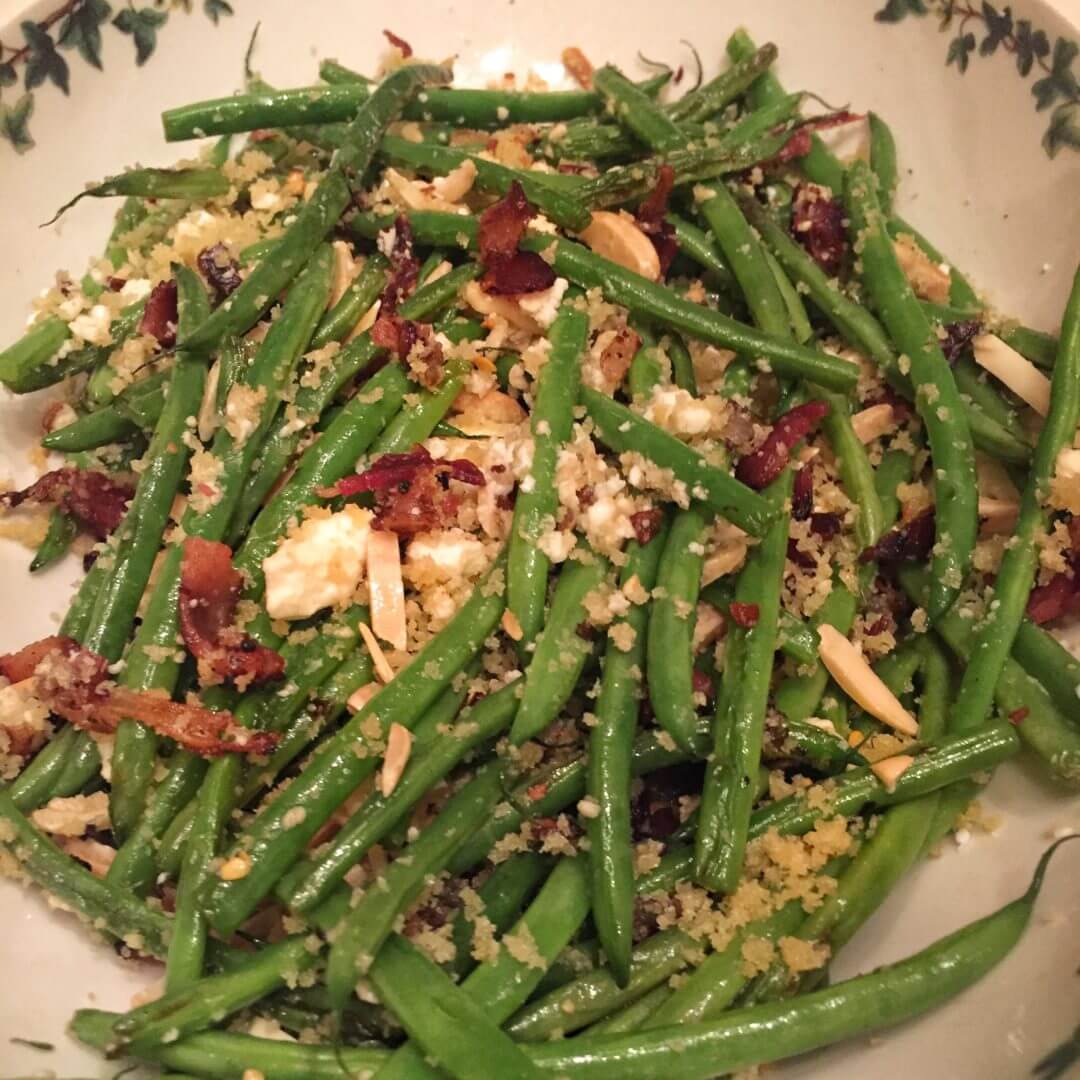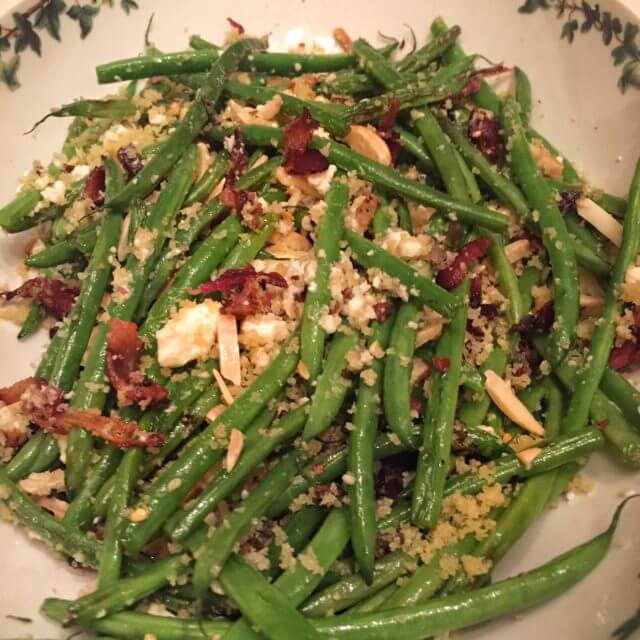 Garlic Green Beans w. Feta, Almonds & Bacon
2016-12-31 08:42:14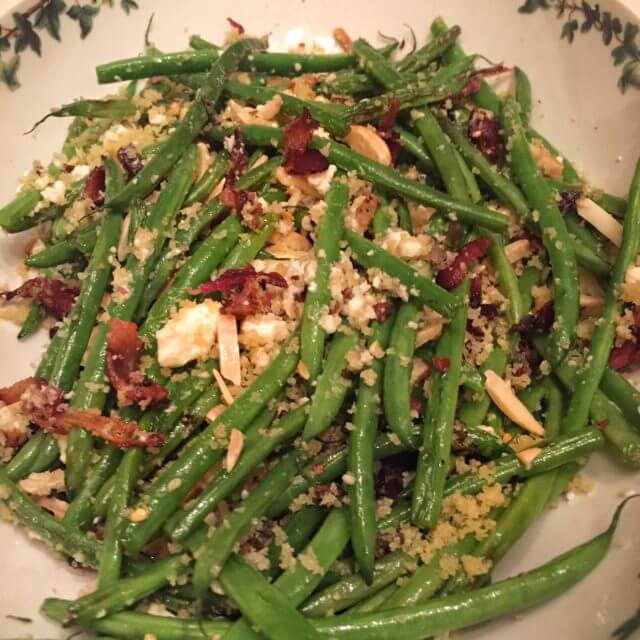 Serves 4
Green Beans
4 slices bacon
2 shallots, sliced
2 pounds fresh green beans
1/3 cup almonds, toasted
4 ounces feta cheese, crumbled
Garlic Breadcrumbs
2 tablespoons butter
1 garlic clove, minced
1/3 cup panko bread crumbs
1/8 teaspoon red pepper flakes
Instructions
In a large pan over medium heat, add the bacon and shallots and cook until crispy, 8 minutes. Remove bacon and shallots and transfer to a paper-towel lined plate.
Add the green beans to the pan and cook until tender but still slightly crunchy, 6 minutes. Add bacon and shallots back to the pan along with the feta and almonds. Top with garlic bread crumbs and serve.
Garlic Bread Crumbs
In a medium pan over medium heat, melt the butter, whisking constantly until brown bits form on the bottom of the pan- 8 minutes. Remove from the heat and add in garlic, panko and red pepper flakes, mixing to combine.
Adapted from How Sweet It Is
SALT & PREPPY https://www.saltandpreppy.com/