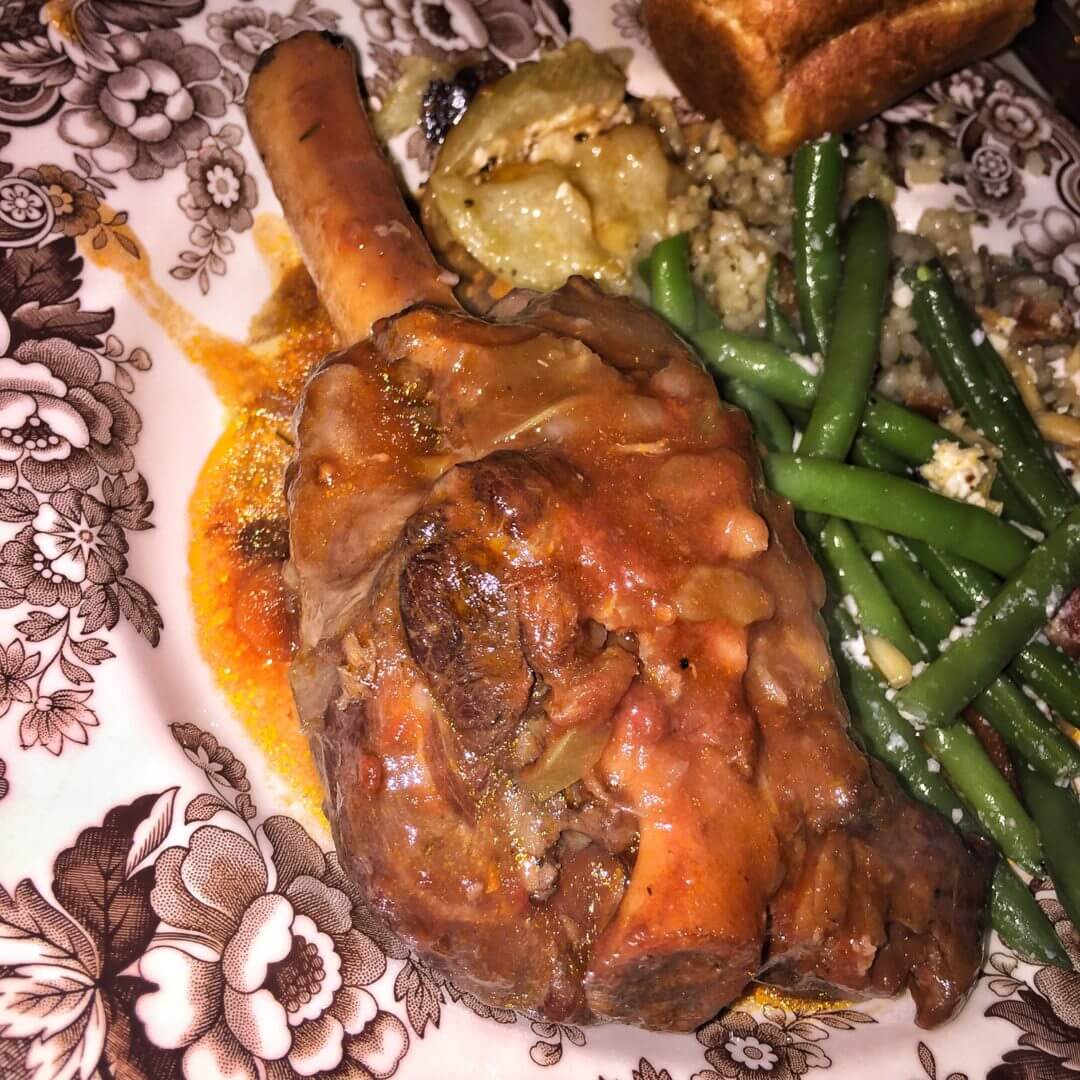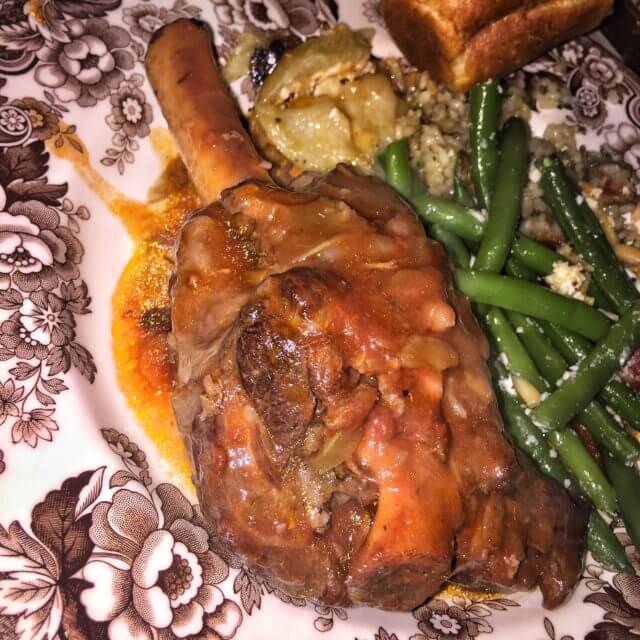 Slow-Cooked Red Wine Lamb Shanks
2017-01-07 10:33:31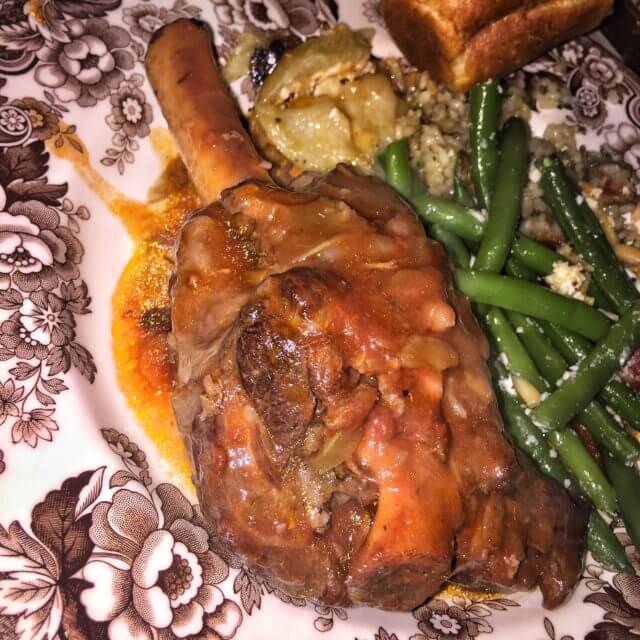 Serves 4
Ingredients
4 lamb shanks
2 tablespoons olive oil
1 large onion, diced
1 cup carrots, diced
1 cup celery, diced
3 garlic cloves, minced
2 cups red wine
28 oz. can crushed tomatoes
2 tablespoons tomato paste
2 cups chicken stock
5 sprigs fresh thyme
2 dried bay leaves
Instructions
Preheat the oven to 350 degrees. Pat the lamb shanks dry and sprinkle with 1 teaspoon of salt and 1/4 teaspoon of pepper. Heat olive oil in a large oven-safe pot (or dutch oven) over high heat. Add the lamb shanks and brown on all sides, 10 minutes. Remove from the pot.
Turn the heat to medium and add in the onion, carrot and celery and sauté until tender, 10 minutes. Add the garlic and cook for another 3 minutes.
Add the red wine and turn up the heat to medium high. Bring it to a simmer and cook, 7 minutes.
Return the lamb shanks to the pot, along with the crushed tomatoes, tomato paste, chicken stock, thyme, bay leaves and 1/2 teaspoon salt.
Bring back to simmer, cover and transfer to the oven for 2 hours. Turn the lamb shanks, cover and return to oven for another 30 minutes (2 1/2 hours total).
Remove pot from oven and use a fork to pick out thyme sprigs and bay leaves. If you wish to thicken the sauce more, remove lamb shanks from pot and place on plate. Bring sauce back to a boil and reduce to a simmer until thickened, 15 minutes.
Serve lamb shanks with a heaping ladle of sauce!
Notes
These are especially awesome served over mashed potatoes with a ladle of extra sauce!
Adapted from Recipe Tin Eats
SALT & PREPPY https://www.saltandpreppy.com/