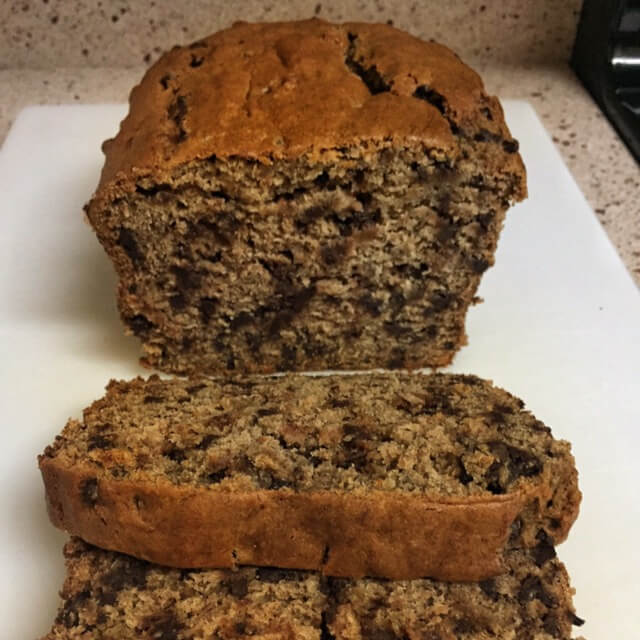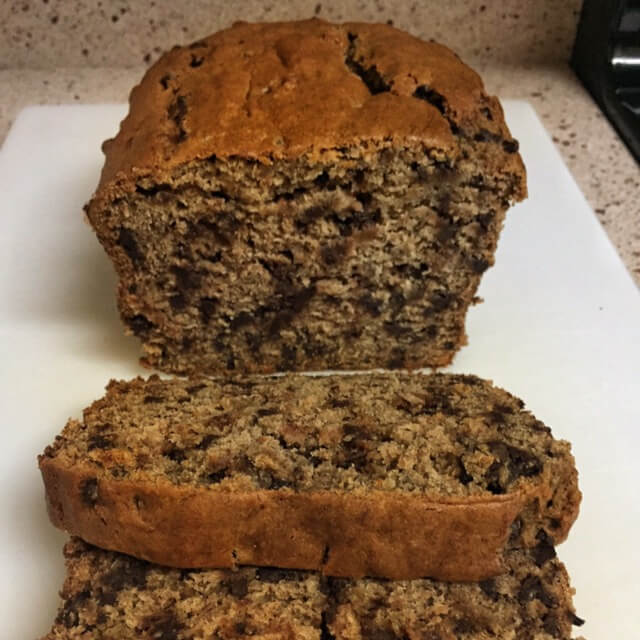 Chocolate Chip Banana Bread
2017-01-07 09:58:18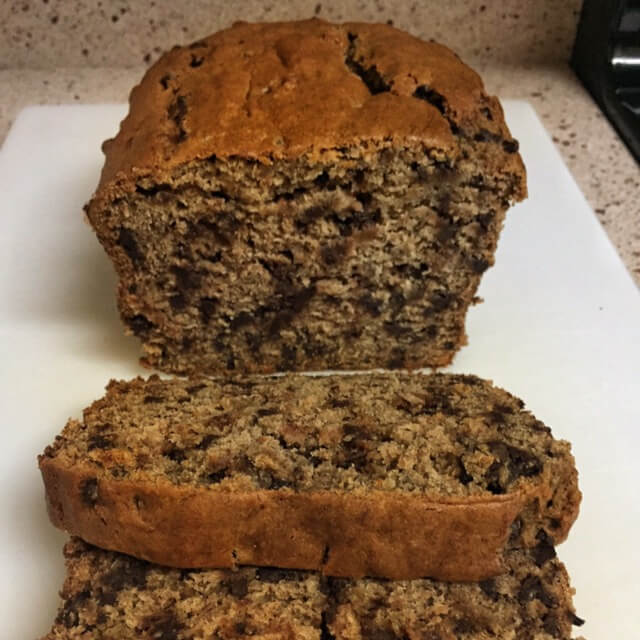 Serves 8
Ingredients
1 1/2 cups flour
1 cup sugar
1 teaspoon baking soda
1/2 teaspoon salt
1/4 cup vegetable oil
2 eggs, beaten
3 ripe bananas, mashed
1 cup mini chocolate chips
Instructions
Preheat the oven to 350 degrees and spray a 9X5 bread pan with pam.
In a large bowl, whisk together the flour, sugar, baking sold and salt. In a separate medium bowl, whisk together the oil, bananas and eggs. *If your bananas aren't ripe enough to mash, place on a foil lined baking sheet and bake at 350 for 20 minutes or so until black. Don't let the color worry you- black bananas = amazing banana bread.
Add the wet ingredients to the dry and stir to combine. Fold in the chocolate chips and transfer batter to the bread pan.
Bake for 60-70 minutes or until a knife inserted in the center comes out clean.
Allow to cool completely before inverted onto a cutting board and cutting into slices.
Adapted from Rachael Ray
SALT & PREPPY https://www.saltandpreppy.com/