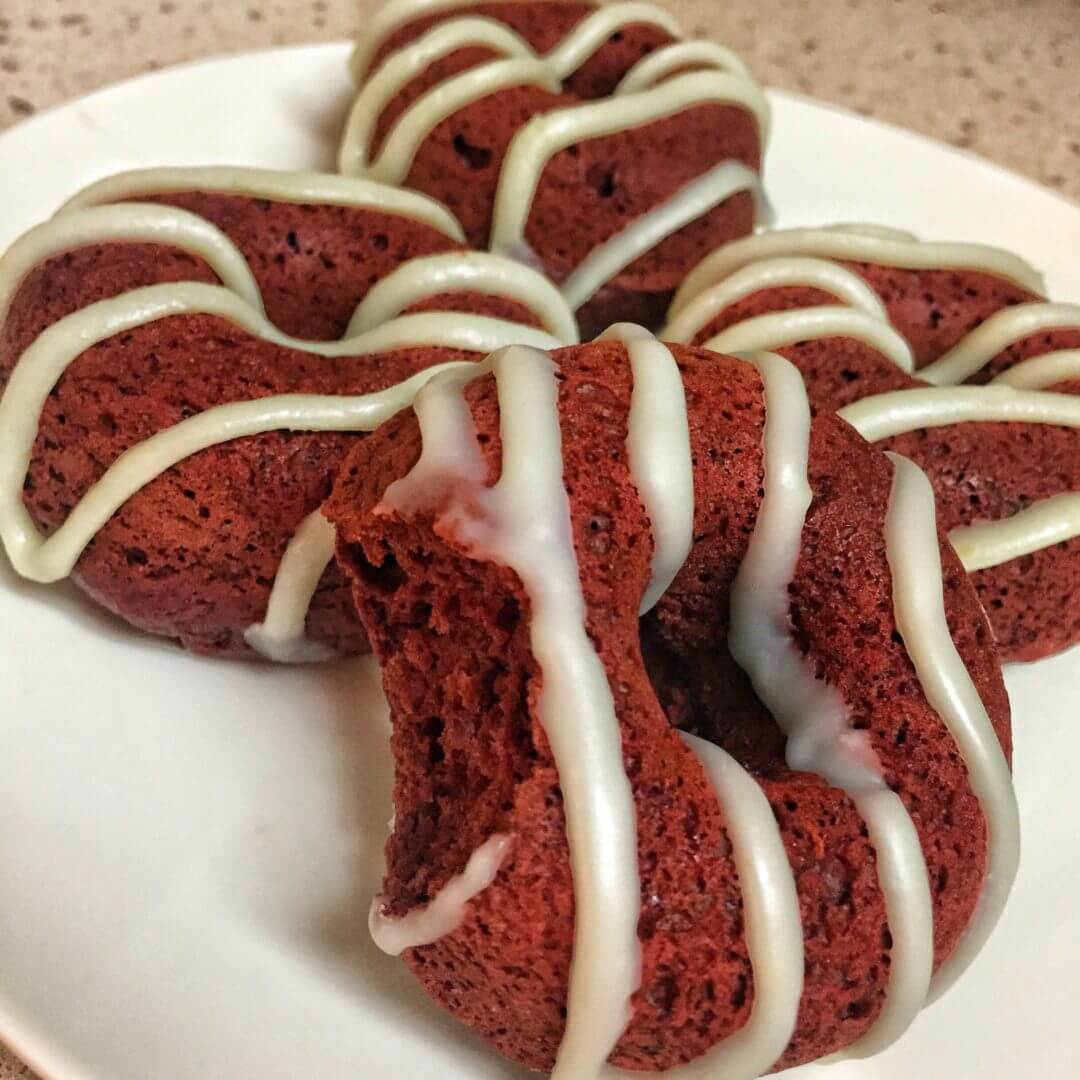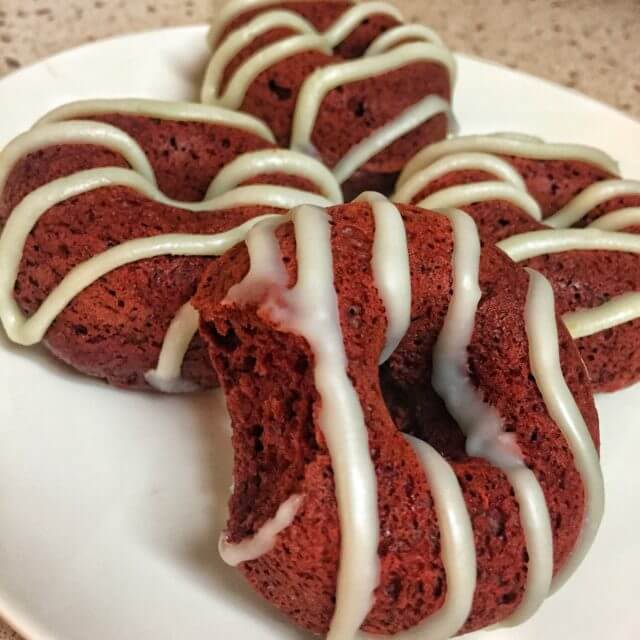 Red Velvet Donuts w. Cream Cheese Glaze
2017-12-19 07:06:20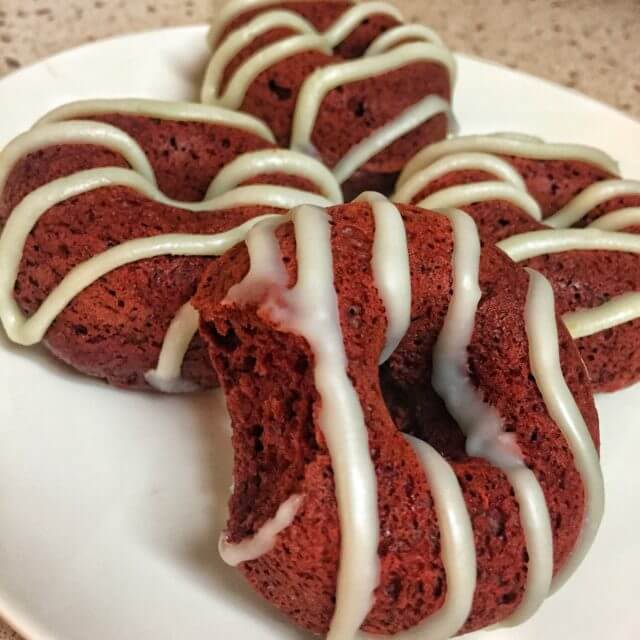 Donuts
3/4 cup sugar
1 1/2 teaspoon unsweetened cocoa powder
1/2 teaspoon salt
1/2 teaspoon baking soda
1 1/4 cup flour
1/2 cup buttermilk
1/2 cup canola oil
1 egg
1/2 teaspoon vanilla extract
1/2 teaspoon vinegar
1 tablespoon red food coloring
Cream Cheese Glaze
1 cup powdered sugar
1 tablespoon cream cheese, softened
1/2 teaspoon vanilla extract
1 splash milk or cream
Donuts
Preheat the oven to 350 degrees and spray two large donut pans with pam (makes 12 total) or mini donut pans (makes 24 total).
In a medium bowl, whisk together the flour, baking soda, salt, cocoa powder, and sugar.
In a large bowl, whisk together the egg, buttermilk, canola oil, vanilla, red food coloring, and vinegar.
Add the dry ingredients to the wet, half at a time, mixing until no lumps remain (batter will be very thick).
Spoon batter into donut pans until 3/4 way full and bake for 10-12 minutes for large donut pans pr 5-7 minutes for mini donut pans.
Meanwhile make glaze by mixing all ingredients together in a small bowl. Make sure glaze is thin but not too drippy. Add more milk (to thin) or more powdered sugar (to thicken) until you reach desired consistency. Transfer to a ziplock bag and cut off a corner with scissors.
Once donuts are cooled, drizzle glaze on top of each donut. Let cool until glaze is set.
Adapted from Homemade Hooplah
SALT & PREPPY https://www.saltandpreppy.com/