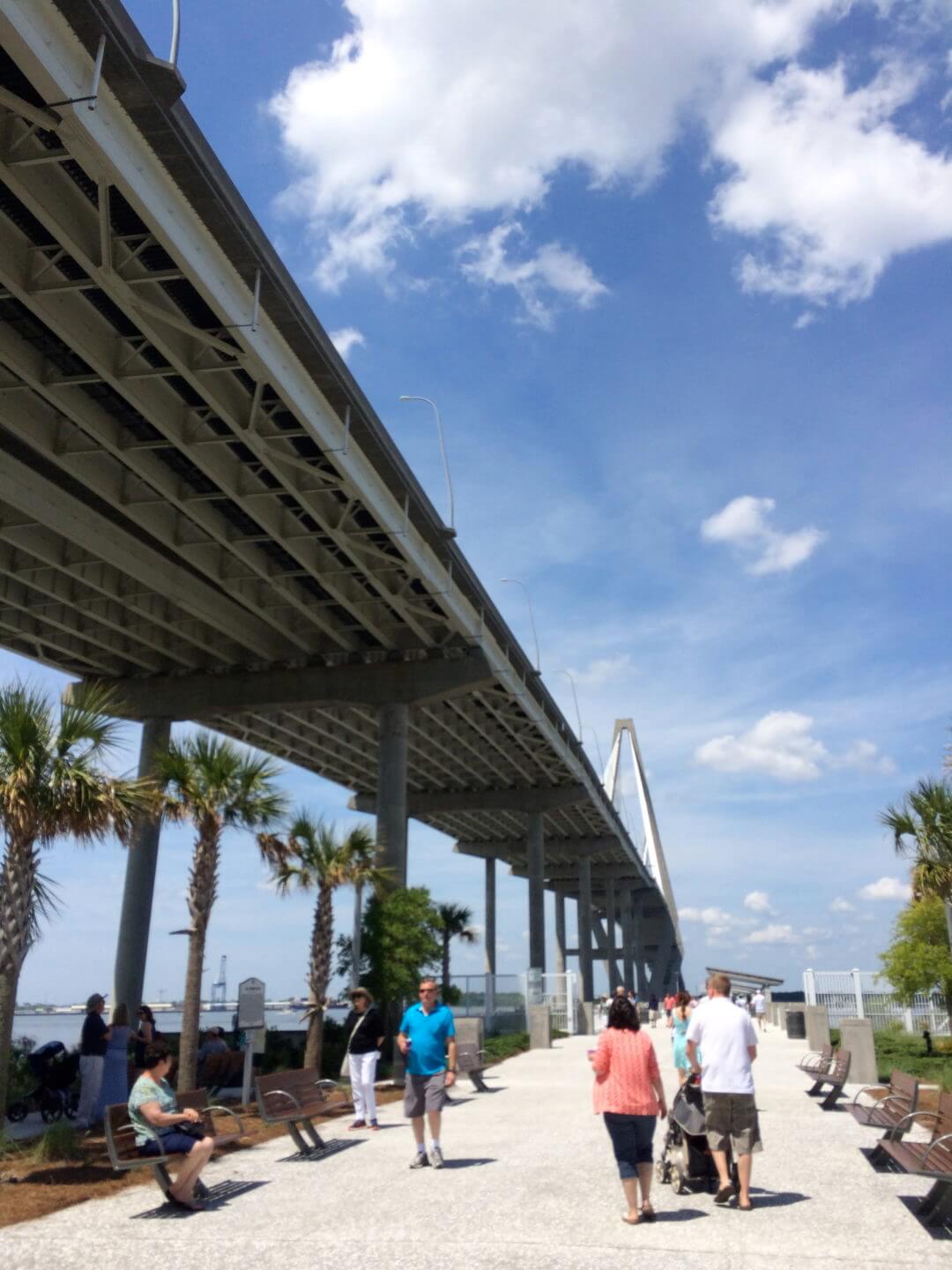 Located right under the Arthur Ravenel Bridge, Mount Pleasant Memorial Waterfront Park is worth a visit just to stroll the pier and take in the sights.
It's also a great spot to fish (still need to buy a rod!) or bring a picnic lunch or dinner.
The Park is also home to live music, dancing and food for its "Shaggin' On The Cooper" nights that occur once a month April through September.
In August it's home to "Music & Movies" at sunset, which are great to attend with friends (as long as it's not 1,000 degrees out). Just don't forget to bring your chairs and blankets!