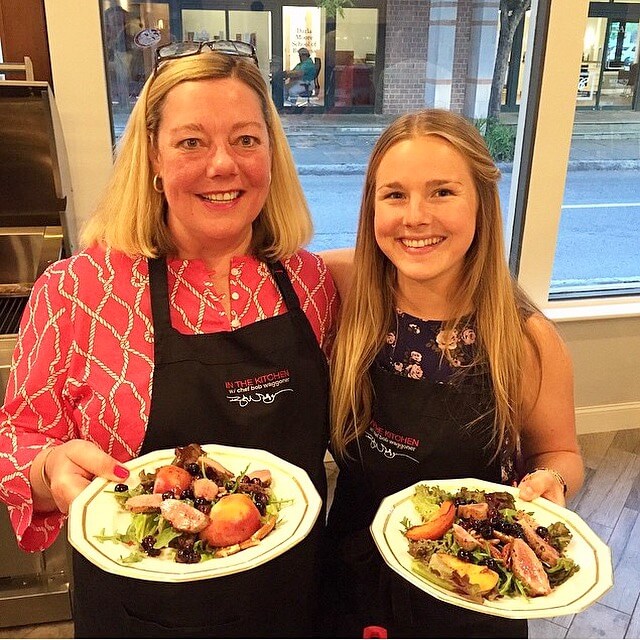 Perfect for a birthday or special date night, Chef Bob Waggoner hosts cooking classes in his HUGE downtown kitchen every evening at 7 p.m. I went as a special treat with my Mom for my 24th Birthday and honestly had one of the best experiences I have ever had in Charleston.
Chef Bob is just as fun as he is talented and makes his group of around 10 guests or so a night feel like family.
Part cooking class, part intimate, sit-down dinner, Chef Bob walks everyone through how to make three simple yet sophisticated courses. My Mom and I learned a ton and felt like master chefs making a seared Duck Breast Salad with peaches and berries, Local Shrimp Succotash and a Berry Sorbet for dessert.
After each course everyone sits down to enjoy their delicious work while Chef Bob goes around pouring wine for all to enjoy. By the time 9:30 rolled around, everyone was having so much fun they didn't want to leave. We got to know the other guests really well and left feeling like we just attended the best private dinner party with one of Charleston's coolest chefs. Truly no other cooking experience in Charleston quite like it. DO IT!
Tickets: $135/person: