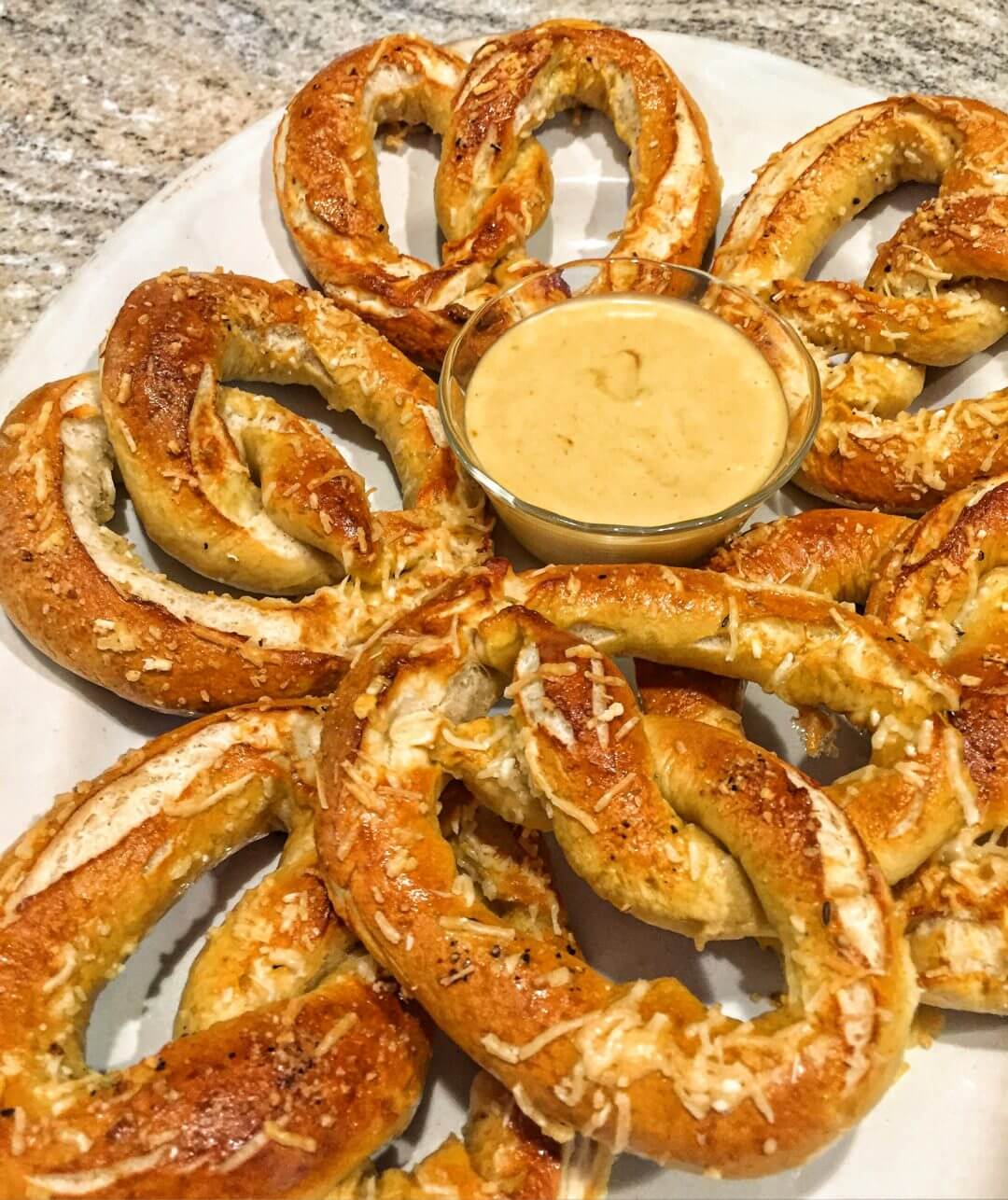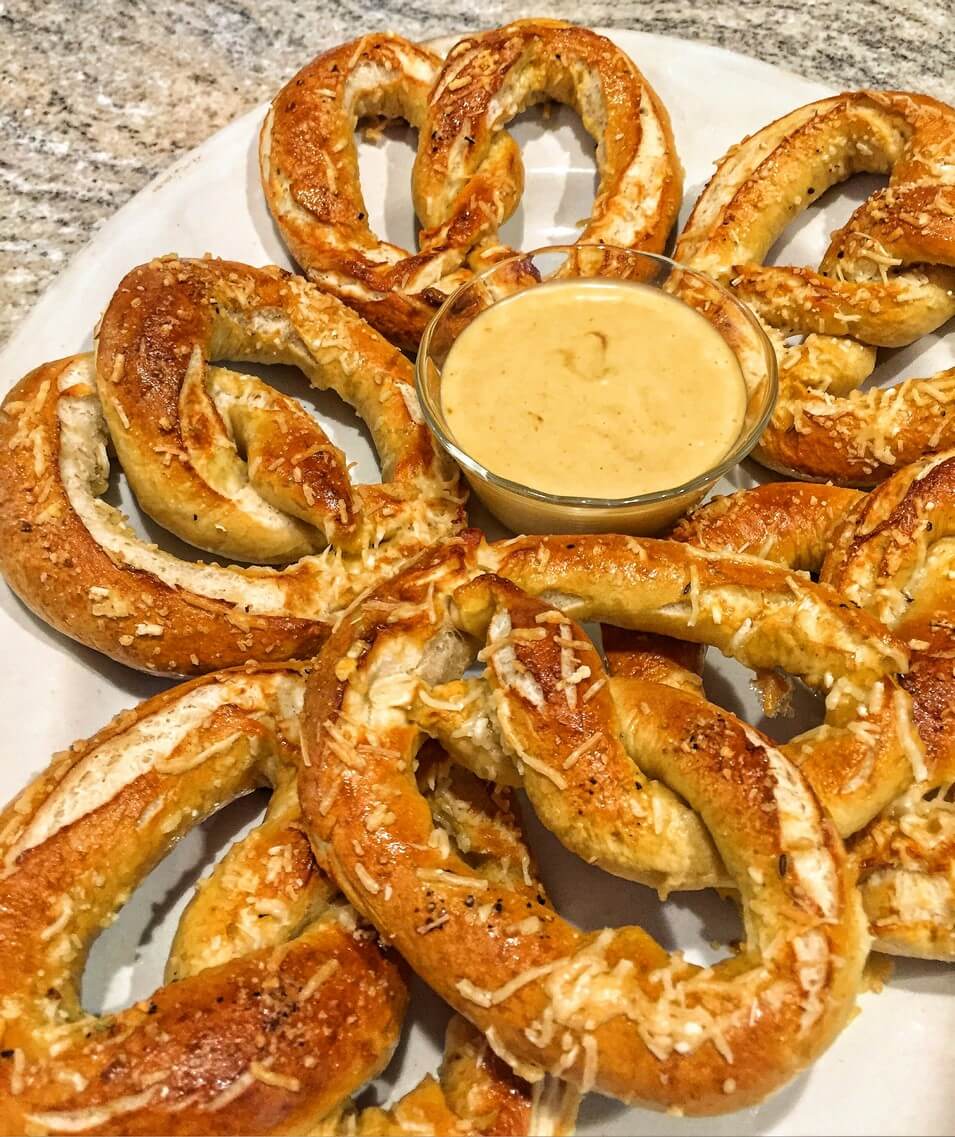 Homemade Soft Pretzels
2016-07-27 17:10:53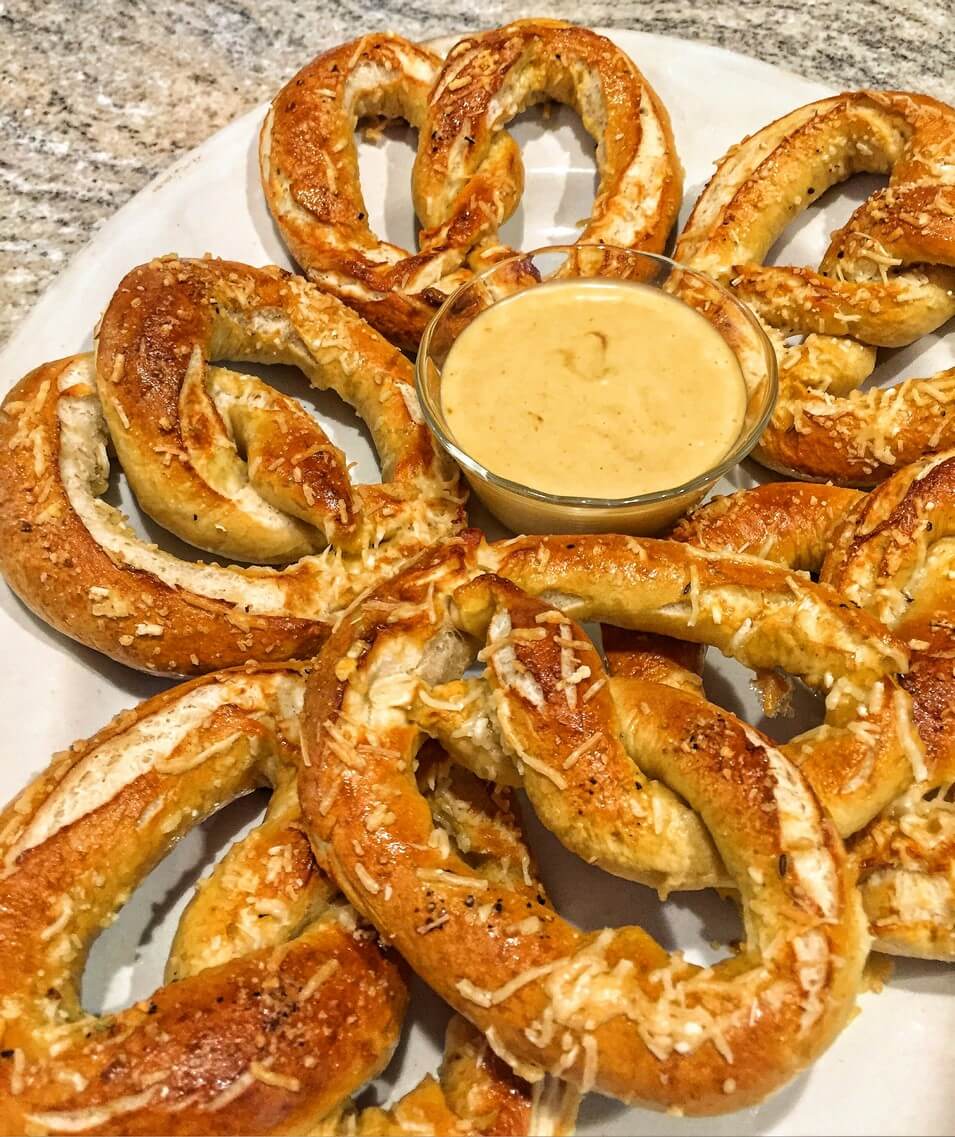 Ingredients
1 packet instant yeast
1 teaspoon salt
1 tablespoon sugar
4 cups flour
1 egg, beaten
coarse sea salt for sprinkling
1/2 cup parmesan cheese, shredded
Instructions
Preheat the oven to 425 degrees and line a large baking sheet with foil. In a large bowl, stir the yeast into 1 1/2 cups warm water and let sit until foamy, 10 minutes. Add in the salt and sugar. Add in the flour, one cup at a time, until not sticky.
Dump onto a floured work surface and knead until it forms a large ball, 5 minutes. Using a sharp knife, cut the dough into 1/3 cup sections. Roll each into a long rope, around 18-20 inches long. Take the ends and bring them together so the dough forms a circle. Twist the ends and bring them towards yourself and press down into a pretzel shape.
Bring 9 cups water and 1/2 cup baking soda to a boil in a large pot. Using a large slotted spoon, place each pretzel in the boiling water for 30 seconds or until the pretzel floats. Lift out of the water and allow water to drip off before transferring to a baking sheet. Repeat with remaining pretzels.
In a small bowl, beat the egg. Brush each pretzel with the egg wash and sprinkle with sea salt and parmesan cheese.
Bake for 10 minutes. Turn oven to broil and broil for 5 minutes.
Serve with yellow mustard, honey mustard or ranch for dipping!
Adapted from Sally's Baking Addiction
SALT & PREPPY https://www.saltandpreppy.com/