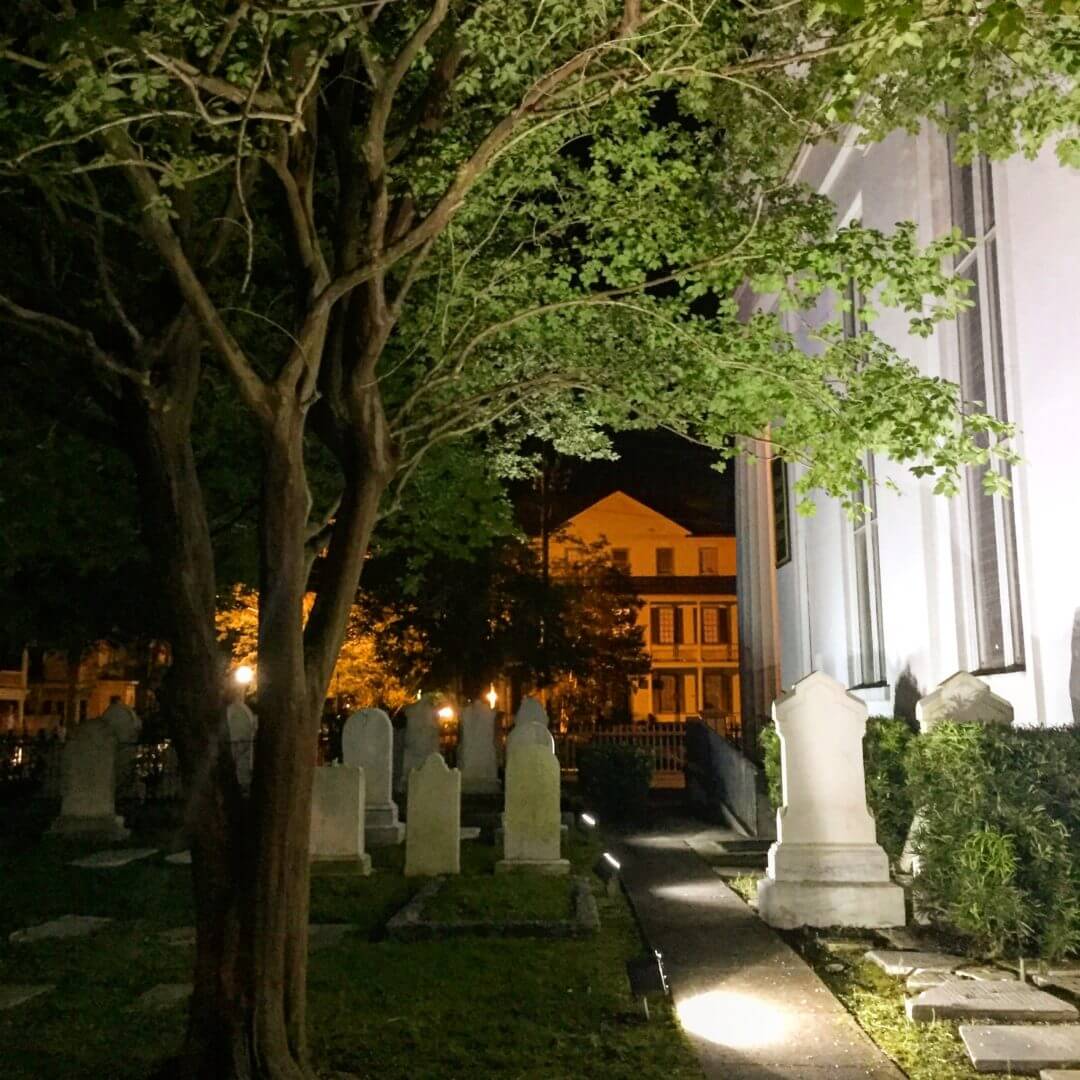 Whether you believe in ghosts or not, Charleston is constantly being marketed as one of the most haunted cities in America.
Ghosts Tours are the one tourist activity in Charleston I avoided for the longest time, believing them to be too cheesy to possibly be enjoyable. Plus I am one of those people that doesn't get scared easily and usually find haunted houses & horror movies (SAW I, II & III included) to be boring as opposed to terrifying. But the other night I was looking for something fun to do after work and stumbled upon a Groupon for a $10 ghost tour and thought- can't knock it till you try it, right?
Extremely knowledgable, humorous and clearly passionate about the history of Charleston, I was surprised to find our tour guide was far from cheesy. Our small group of around 10 people spent 90 minutes exploring the streets of downtown, learning fascinating and factual stories about places I have walked by dozens and dozens of times. It was so cool to hear about history I never knew existed!
As a Christian and believer in God, I in turn believe spiritual forces of good and evil do exist in the world. Whether I believe spirits can take on physical forms as ghosts is up for debate, but I'm definitely open minded to hearing people's tales of encountering weird and unexplainable activity around the city.
There are a lot of different options for Ghost Tour companies in the area, but here are two I found to be the best value.
Walks In History: Supernatural Ghost Tour
$20/2 people (Groupon)
Ashley On The Cooper Ghost Tour
$20/person