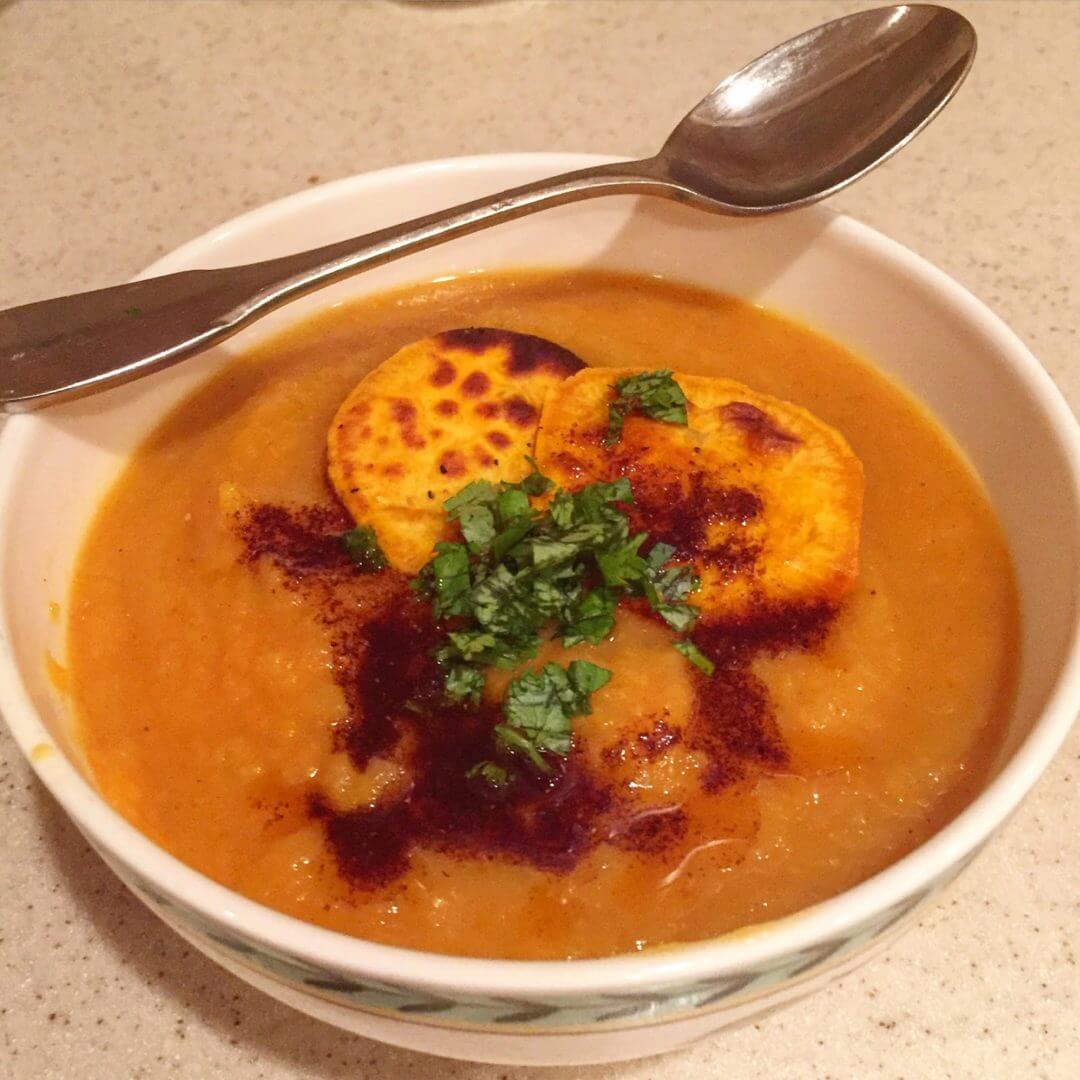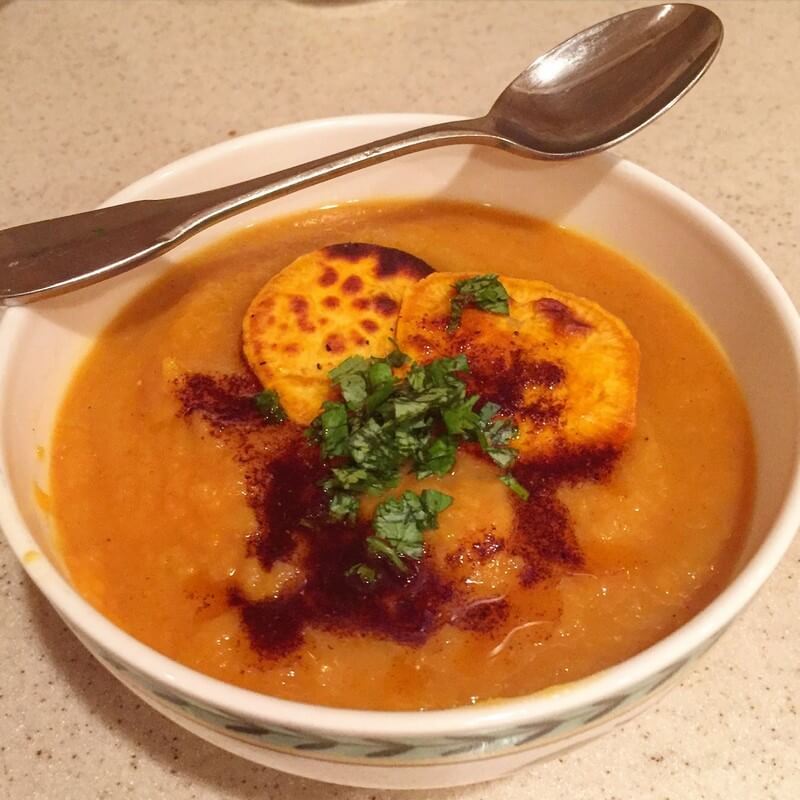 Curry Sweet-Potato-Apple Soup
2016-06-04 11:26:37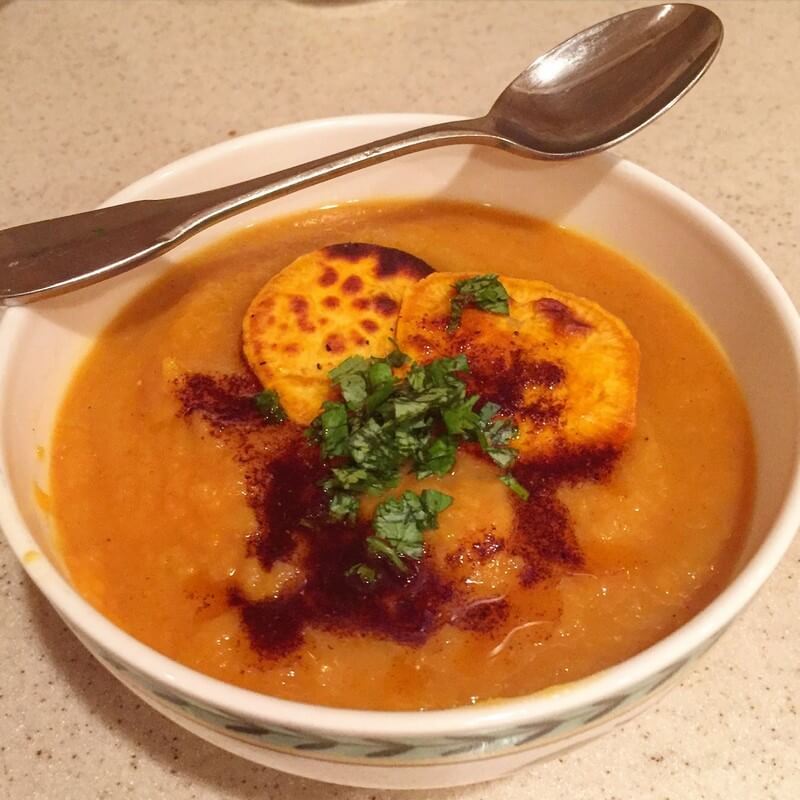 Serves 6
Ingredients
4 medium sweet potatoes
3 tablespoons butter
1 small onion, chopped
2 cloves garlic, minced
2-inch piece ginger, peeled and grated
1/4 teaspoon nutmeg
1 1/2 teaspoons curry powder
2 cups chicken broth
1 1/4 cups chunky applesauces
1 tablespoon olive oil
1 tablespoon apple cider vinegar
2 tablespoons fresh cilantro, chopped
Instructions
Preheat the oven to 425 degrees and melt 2 tablespoons butter in a large pot over medium heat. Peel and dice 3 sweet potatoes. Add the onion and garlic and cook until soft, 5 minutes. Stir in the ginger, nutmeg , 1 1/4 teaspoons curry powder, salt and pepper, cooking until toasted, 1 minute. Add the sweet potatoes, chicken broth and 2 cups water. Cover and bring to a boil over medium-high heat. Reduce to a simmer and add the apple sauce. Simmer until the sweet potatoes are soft, 20 minutes. Add the soup in batches to a blender (or use an immersion blender) and puree until smooth. Season with more salt and pepper. Meanwhile, peel and thinly slice 1/2 of the remaining sweet potato. Toss with olive oil, salt and pepper on a baking sheet and bake for 7-10 minutes or until crisp.
In a small skillet, heat the remaining tablespoon butter over medium heat. Add the remaining 1/4 curry powder and cook, stirring until browned. Remove from the heat and add the vinegar. Transfer to a small bowl.
Spoon the soup into bowls and top each with the sweet potato chips, a teaspoon or so of curry butter and a sprinkling of cilantro.
Adapted from Food Network
SALT & PREPPY https://www.saltandpreppy.com/