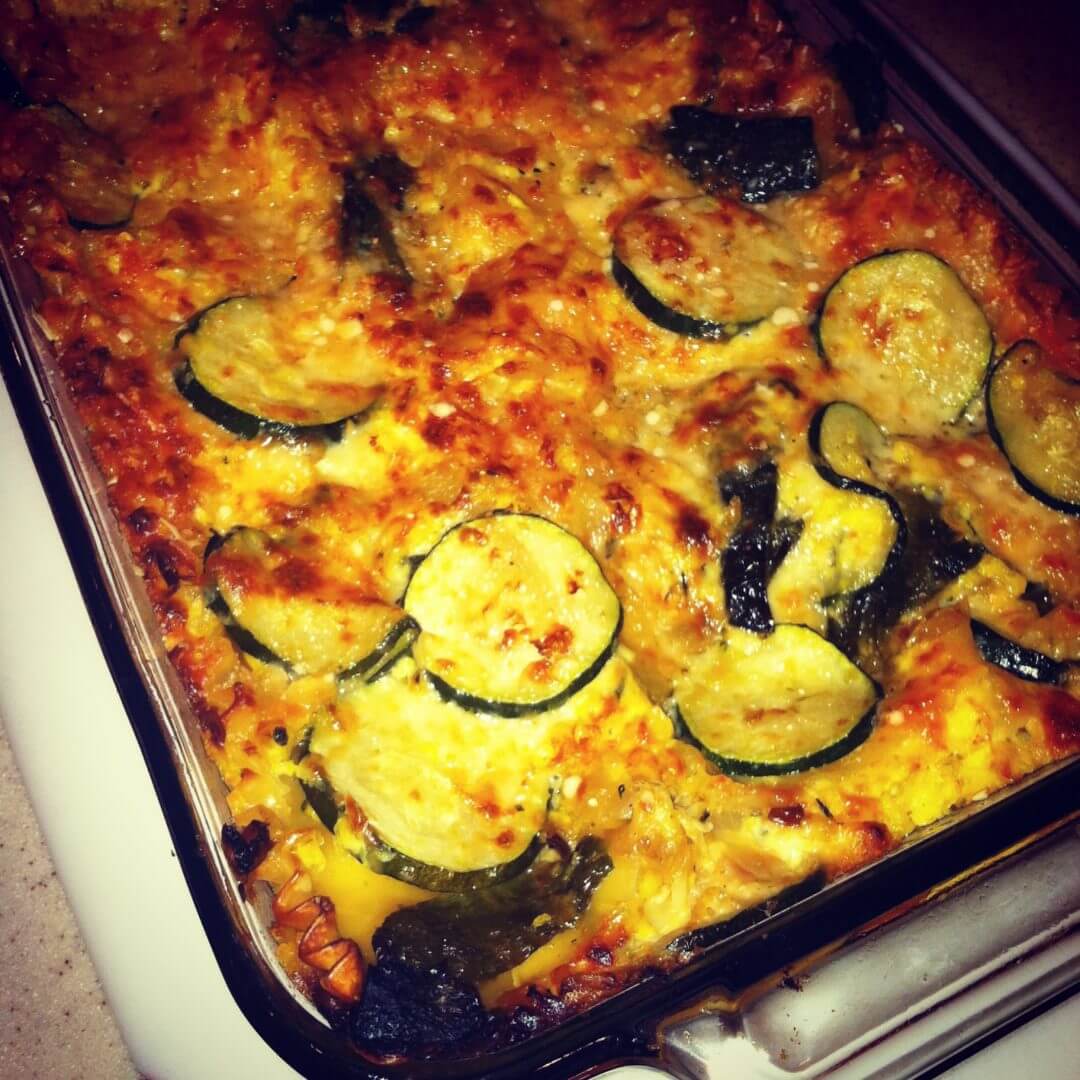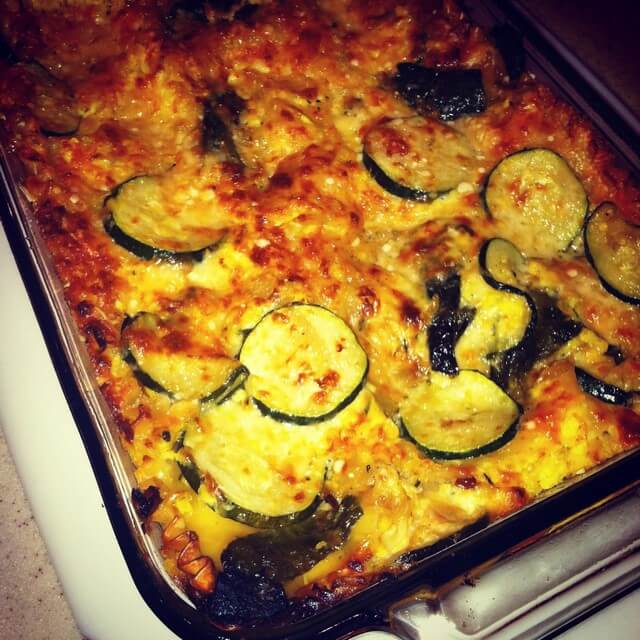 Corn & Poblano Lasagna
2016-04-23 09:23:24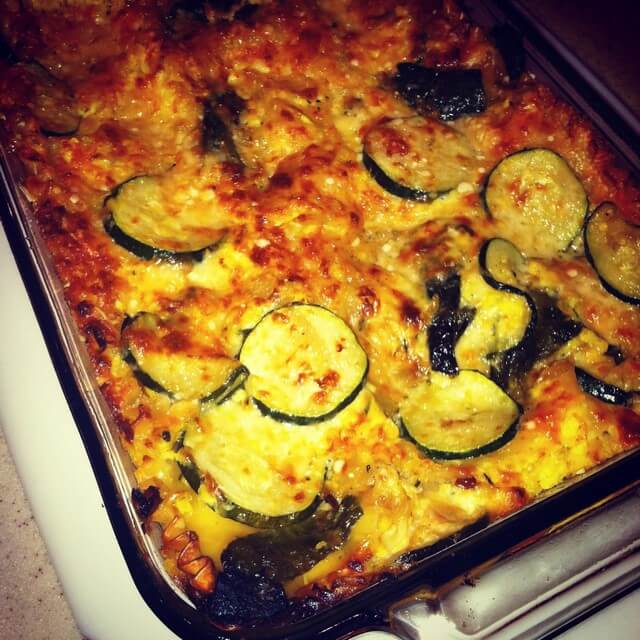 Serves 6
Ingredients
5 poblano chile peppers
4 tablespoons butter
3 garlic cloves, minced
2 cups frozen corn
2 cups heavy cream
1 teaspoon fresh thyme
1 large onion, thinly sliced
1 zucchini, thinly sliced
12 NO-BOIL lasagna sheets
2 cups shredded mozzarella cheese
Instructions
Preheat the broiler. Halve the poblanos lengthwise and remove the stems and seeds. Place cut-side down on a baking sheet and broil until charred all over, 10 minutes. Transfer to a small bowl, cover with plastic wrap, and set aside, 5 minutes. Peel of the skin with your fingers and slice the peppers into 1 inch pieces. Melt 2 tablespoons butter in a large skillet over medium heat. Add the garlic cloves and saute, 1 minute. Add the corn and cook, 5 minutes. Next add in the heavy cream and thyme and cook, 5 minutes. Turn off the heat to cool slightly, and using a blender puree until smooth. Add 1/4 teaspoon salt and 1/4 teaspoon pepper to season.
Preheat the oven to 350 degrees. In the large skillet (you can wipe the old one with a paper towel and reuse if you want), heat 2 tablespoons butter over medium heat. Add the onion and saute, 5 minutes. Add a garlic clove and cook, 1 minute. Add in the zucchini and poblano pieces and cook, 5 minutes. Season with salt and pepper.
To assemble the Lasagna
Spread 1/4 of the corn mixture on the bottom of a 8 X 11 inch baking dish greased with pam. Cover with 3 lasagna sheets. Layer 1/4 of the poblano mixture and 1/2 cup shredded mozzarella over the pasta. Repeat the layers 3 more times and cover with aluminum foil. Bake for 50 minutes or until the pasta is tender. Remove the foil and broil until the cheese is golden and bubbly, 8-10 minutes. Let cool for 10 minutes or so before serving.
Notes
Make sure lasagna sheets are "No Boil"!
Adapted from Marcela Valladolid, Food Network Magazine
SALT & PREPPY https://www.saltandpreppy.com/